An Airport Within A Garden: Construction Of Bengaluru Airport's Rs 13,000 Crore Terminal 2 Begins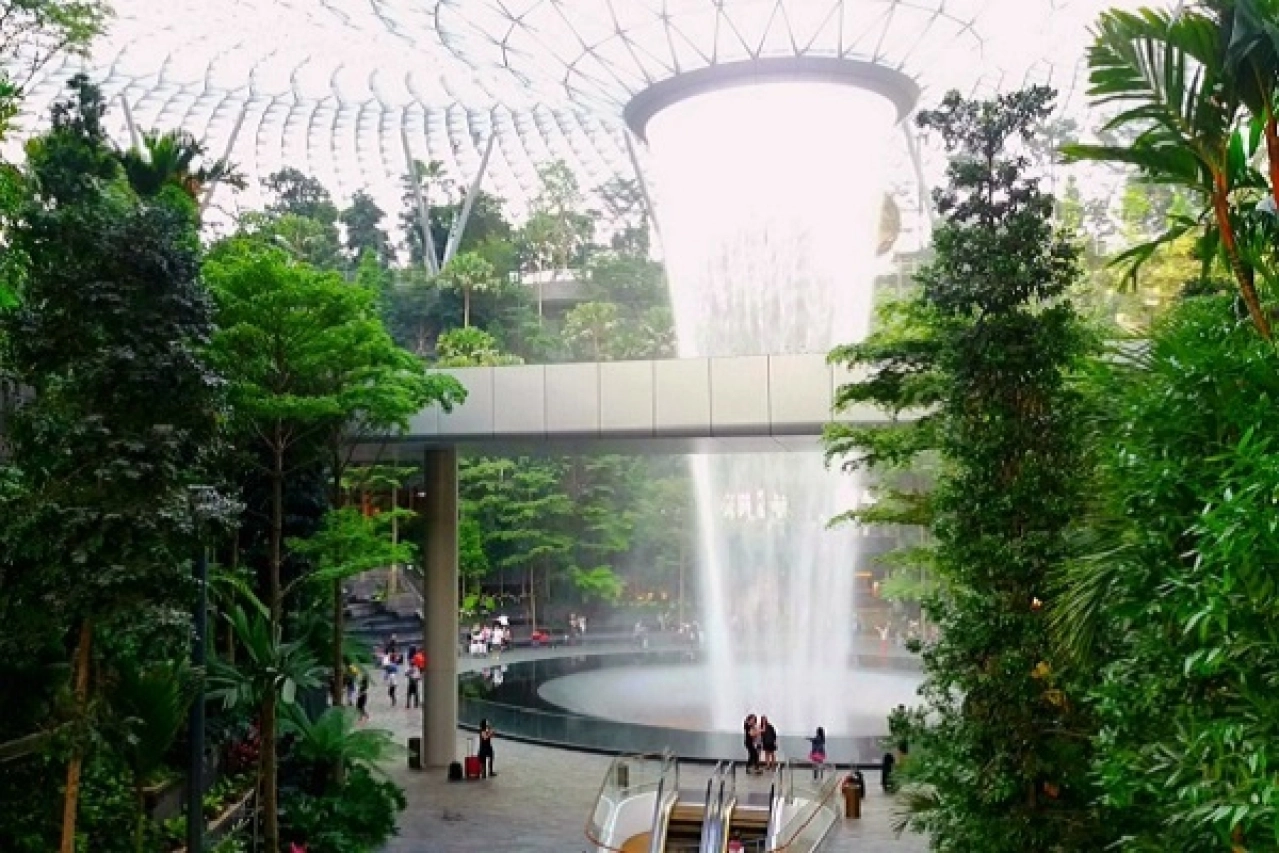 The construction of 255,000 square metre Terminal 2 of the Kempegowda International Airport in Bengaluru, which is conceived as an "airport terminal inside a garden" has begun, Engineering News Record has reported.
Designed by Architecture company Skidmore, Owings & Merrill, the airport is mirrored along the lines of Bengaluru's old garden city. The designers seek to create a rich sensory experience for a different travel experience for flyers.
The Terminal 2 is designed to be surrounded by natural vegetation which will act as a natural antidote to carbon emissions. Indoor plants which will also be a feature inside the terminal, will be nourished by a tempered natural light via high-performance glazing and calibrated shading.
Some of the natural features include an expansive garden with a large lagoon which will capture rainwater for reuse.
"The landscape design serves as an opportunity to revitalise the city's historic sense of place. It is designed as a reflection of this city, founded on environmental and ecological stewardship, and a celebration of the rich heritage and culture of the state", said BIAL CEO and MD Hari Marar.
When complete, all the main access points inside the terminal like arrival halls, baggage collection points and the concourse would allow for a view of the vegetation outside.
The first phase of Terminal 2 is expected to be completed by 2021 and the whole project is slated to be completed by 2025. When complete, the Terminal 2 would be capable of handling 65 million passengers.