Centre Finalises Location, Transmission Network Details For Rs 50,000 Crore Mega Solar Project In Ladakh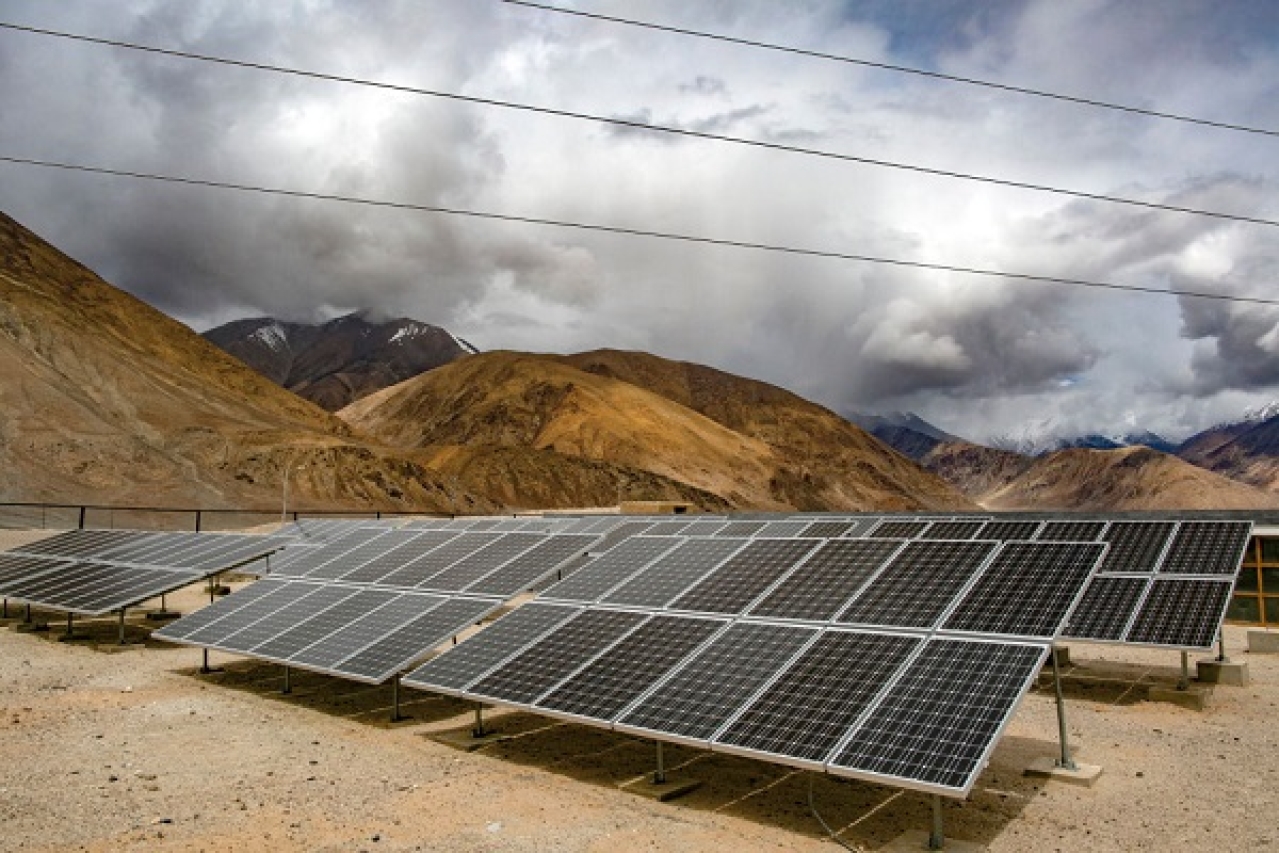 The sites for the Rs 50,000 crore mega solar power project in Ladakh has been finalised by the central government. The location which has been selected for the most critical portion of the project is Pang, while overall the project will be spread across both Kargil and Leh districts, reports The Indian Express.
Union Power Minister R K Singh said that the earlier proposal to initially set up the project in Nyoma was rejected considering probable environmental clearance issues as the area is home to protected wildlife.
Specific details about the project's transmission link have also been decided. Once complete, transmission lines will take power from the project to Manali in Himachal Pradesh and further to Kaithal in Haryana. Initially it will be able to supply 7,500 megawatts of power, but eventually the government aims to ramp this up to 23,000 megawatts.
The mega solar project is being developed by the Solar Energy Corporation of India Ltd (SECI), which itself comes under the ministry of new and renewable energy.