Explained: How China Is Driving The Electric Vehicle Revolution At Home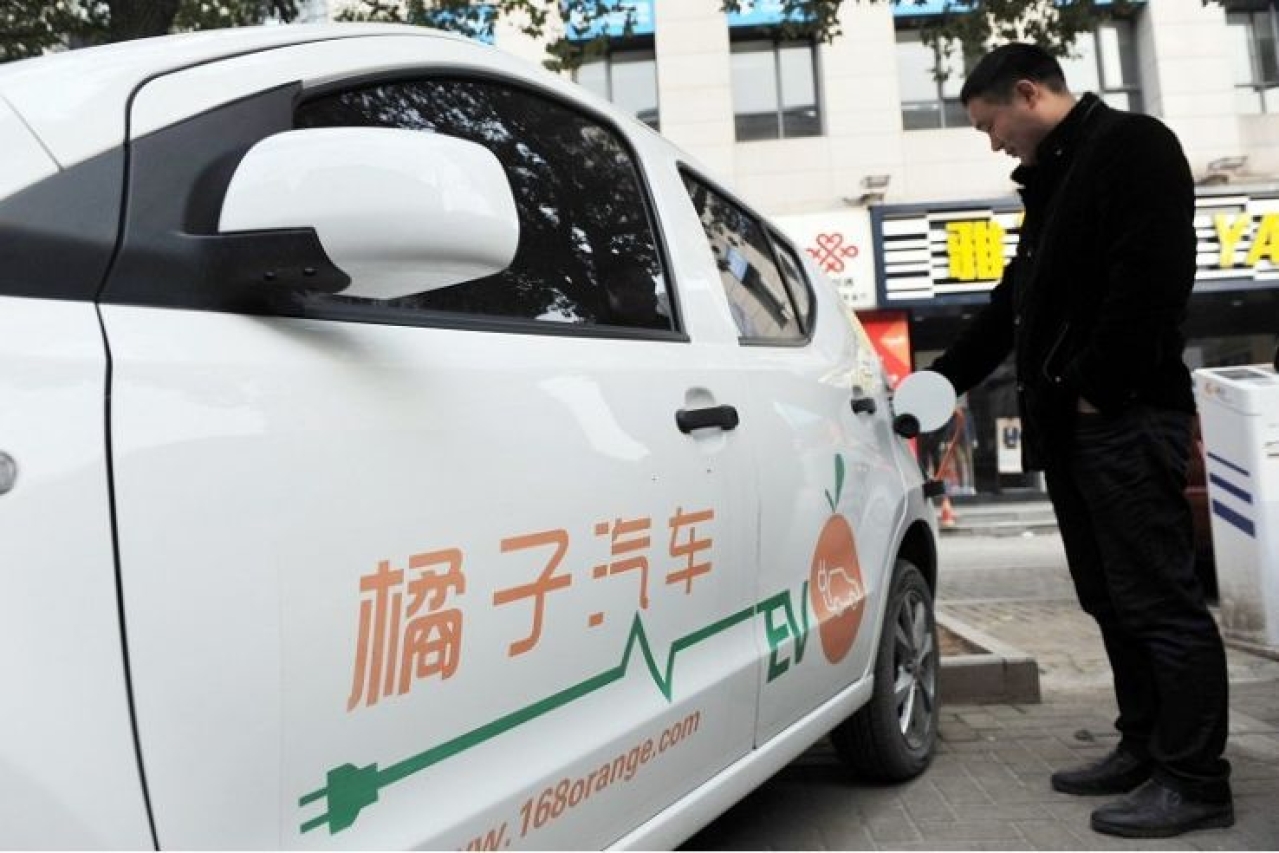 Snapshot
Offering key incentives, China is leading the EV revolution with a market for battery-powered vehicles that is already the largest and is growing fast.A close look at how China got here.
To curb emissions and trim costly oil imports, Finance Minister Nirmala Sitharaman unveiled fiscal incentives for electric vehicle (EV) buyers and a favourable regulatory environment for the nascent industry in the budget.
To push the adoption of EVs, she announced a rebate of up to Rs 1.5 lakh for the buyers on interest paid on loans to purchase the vehicles, with benefit of up to Rs 2.5 lakh over the entire loan period. To lower the cost of manufacturing for the industry, she announced customs duty exemption on lithium–ion cells, most of which are imported from China. Income tax exemption and indirect tax benefits were announced for the makers of critical EV components like solar electric charging infrastructure and lithium storage batteries.
The second phase of the Faster Adoption and Manufacturing of Hybrid and Electric Vehicles scheme, or FAME-II, has also been implemented with an outlay of Rs 10,000 crore. Under FAME-II, the government wants to use incentives to push the adoption of electric buses, three- and four-wheelers, and those with sizeable lithium-ion battery. It plans to spend Rs 1,000 crore for setting up EV charging stations under FAME-II.
While it is too soon to assess the effect of these policies, efforts made in the past have not had much effect. Resistance from conventional vehicles makers, who have just started recalibrating their products to meet the Bharat-VI emission norms, is one of the major reasons why manufacturing of EVs has made little progress in India. At best, carmakers appear to be interested in moving slowly.
But at a plant in China's Shenzhen, home to BYD, the world's biggest electric carmaker, an EV rolls off the production line every 90 seconds.
To gauge the scale of production of EVs — both battery-equipped and plug-in hybrids — in China, consider these statistics: In the first five months of 2019, around 464,000 EVs were sold in China, up nearly 46 per cent from the same period a year earlier. Out of all the vehicles sold in the country in May, the last month of this period, 5.4 per cent were electric. In 2018, around 1.4 million EVs were sold in the country, growing 62 per cent year-on-year. The number of EVs sold, and the share of EVs in the total vehicles sold in the country, has been rising, having outpaced the rest of the world since 2015. Of the nearly 5 million electric passenger cars in the world in 2018, around 45 per cent, or 2.3 million, were on Chinese roads, up from around 39 per cent in 2017.
Undoubtedly, China is leading the EV revolution with a market for battery-powered vehicles that is already the largest and is burgeoning fast.
But how did China get here?
Incentives Make EVs Attractive Both For Users And Industry
The growth of the EV industry has largely been driven by the incentives provided by governments. Financial incentives, such as subsidies and tax exemptions, are an important tool for decreasing the upfront costs of such vehicles, which, in turn, encourages adoption of the technology.
China adopted this strategy quite early, introducing subsidies in 2009 ranging from around $4,800 to $8,300 for battery electric vehicle (BEV) and around $4,800 for plug-in hybrid electric vehicle (PHEV). Subsidies are based on the driving range of a vehicle, and increase as the range grows. In addition to these subsidies offered by the central government, local governments also pitch in.