Bengaluru: BMRCL Pushes Deadline For Conversion Of Metros To Six-Coach Vehicles To December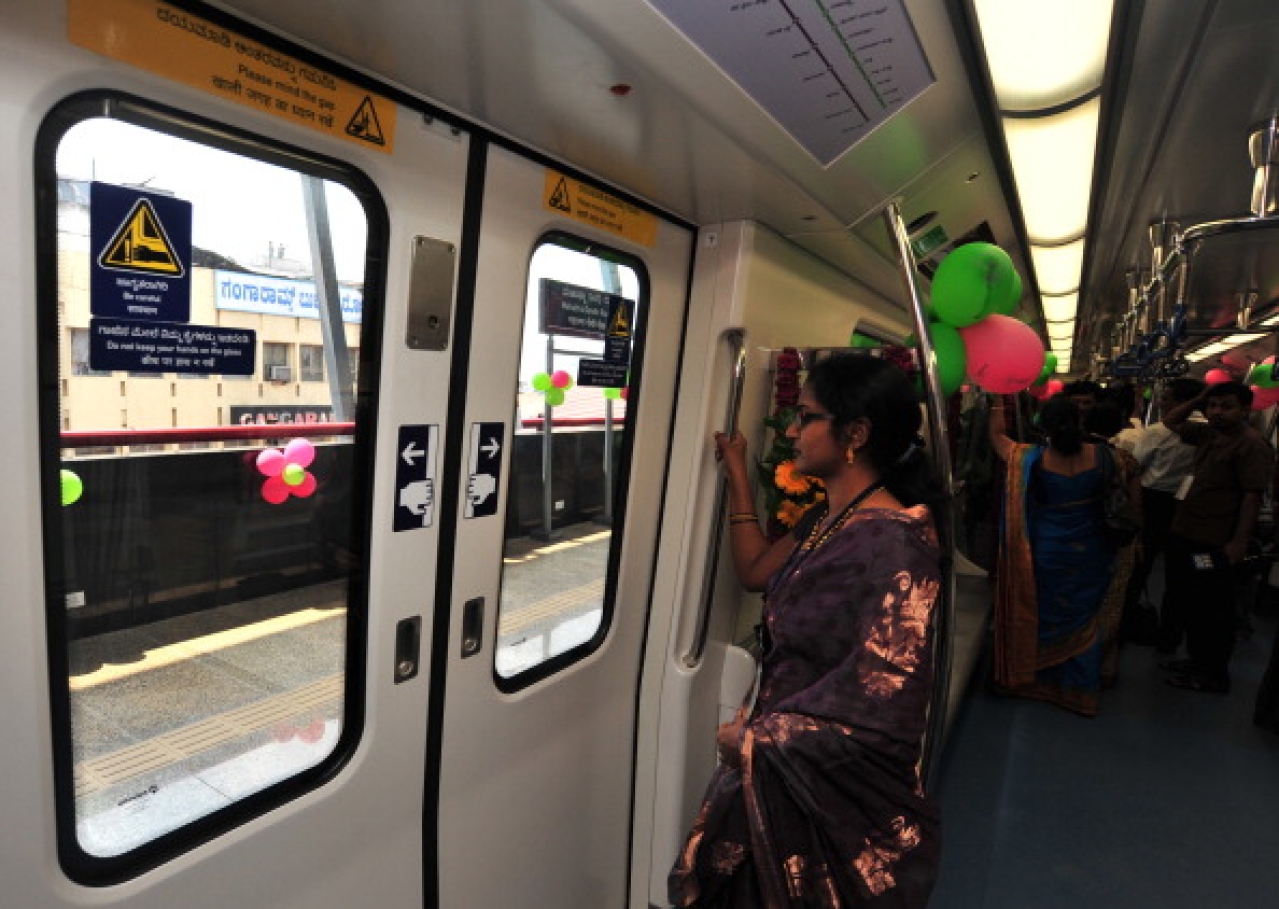 Despite the growing footfall, the Bengaluru Metro Rail Corporation Limited (BMRCL) has once again pushed the deadline to convert all its three coach trains into six coaches to December, reports Metro Rail News.
The BMRCL has decided to expand all its 50 three-coach trains of Phase-I to six-coach ones by September. However, citing a time-consuming process of testing of each coach, the BMRCL has now renewed its deadline.
"We are converting three to four trains each month into six-coach ones. We have been receiving two to three new train sets every month to be added to our existing three-coaches, but they cannot be immediately inducted. Every night after the operations are over, we start running the new coaches to test them according to our safety standards. Once satisfied, we add them. So far, we have 15 six-coach trains running on the Purple line and one six-coach train running on the Green Line. The former is a more popular route. By December, we aim to induct all 50 trains as six-coaches in the Purple and the Green line," said a senior BMRCL official.
The official added that only tenders for six-coach trains will be called for Phase-II so that they do not have to convert them later.