Bengaluru's Notorious Traffic Gridlocks At Central Silk Board Junction May Soon Be History, Courtesy A Proposed Flyover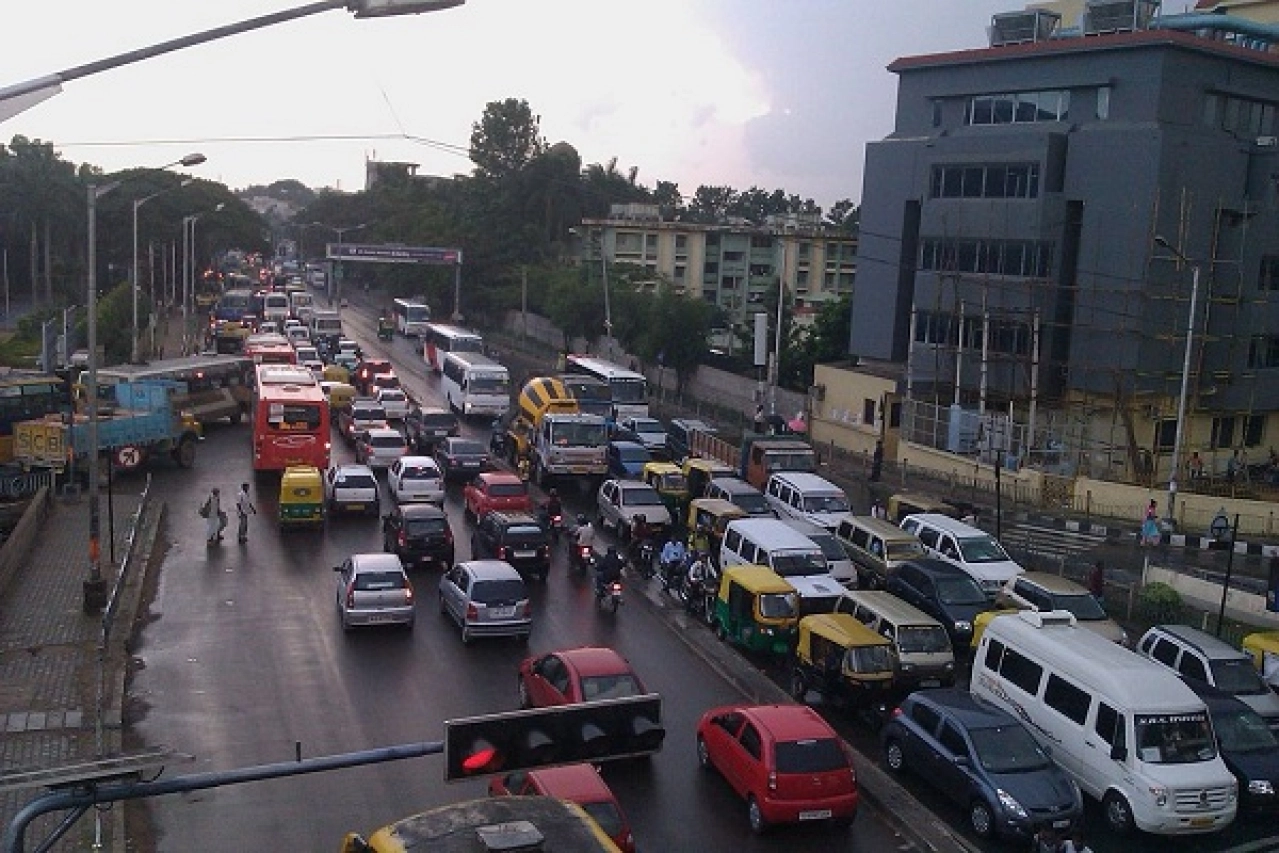 Bengaluru's infamous Silk Board Signal has often found a place in the list of notorious traffic bottlenecks across the country but that could be well be history if the massive road-cum-rail flyover at Silk Board junction, supporting metro lines and carrying road traffic at multiple levels comes up in the next two and half years according to the plan envisaged by the BMRCL.
The Central Silk Board junction is located adjacent to the Central Silk Board office complex near BTM Layout at the intersection of Hosur Road and Outer Ring Road. The junction is known for its bottleneck traffic congestion as it is one of the busiest intersections in India.
On 21 June, the BMRCL awarded the tender for construction of loops and ramps for the Rs 134-crore 2.8 kilometre flyover at the junction, including road widening and allied work on Metro's Reach 5 (RV Road-Bommasandra) to Renaatus Projects Pvt. Ltd
The project assumes critical importance given two Metro lines, under construction RV Road-Bommasandra and proposed Silk Board-KR Puram-Airport, interchange at the junction.
The elevated road will be eight metres above the existing road level, while the Metro line is 16-metre high.
The four-lane road will be 20-metre wide and have four loops with a ramp towards Electronic City, BTM Layout and HSR Layout.
The new structure will be built above the existing flyover and provide a seamless connection between BTM and HSR Layouts and Electronics City. It will huge relief e to motorists, especially those headed to areas like Electronics City, BTM Layout, Marathahalli and HSR Layout via Silk Board junction.
The work also includes road widening allied works that come under the RV Road -Bommasandra line.
The ongoing demolition works of the Jayadeva Flyover, as part of the Phase II expansion of Namma Metro, have thrown out of gear the traffic in several parts of south Bengaluru traffic, especially travelling between Bannerghatta Road and Silk Board junction.