Hyderabad Metro's Daily Ridership Rises To 2.21 Lakh After Opening Of Ameerpet-Hi Tec City Stretch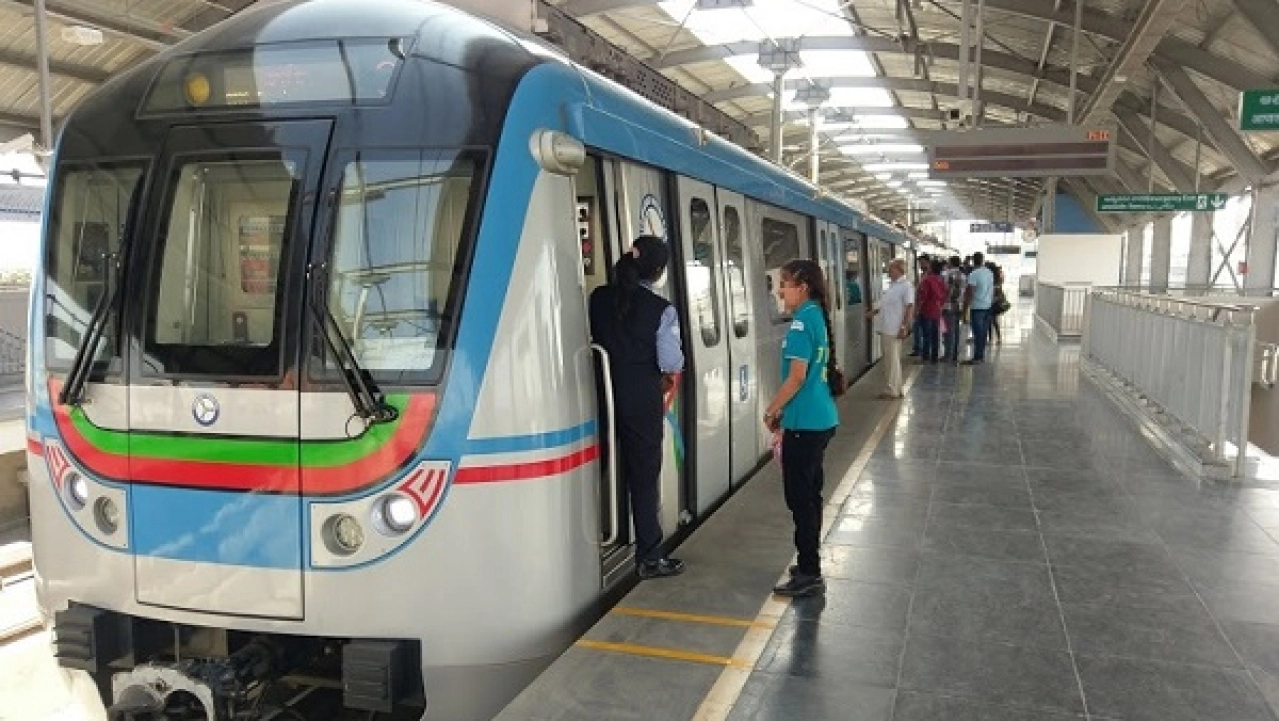 Hyderabad Metro Rail's ridership has swelled from 1.80 lakh to 2.21 lakh a day and it is expected to further increase when first and last mile connectivity links are established in the city, reports The Hindu.
Also, IT and ITeS companies working in Cyberabad-HiTec City, Madhapur and in surrounding areas have agreed to begin shuttle services to/from the metro rail stations of HiTec City, Durgam Cheruvu and others to ferry their employees. Hyderabad Metro Rail (HMR) managing director N.V.S. Reddy added that this facility will be launched "at an early date."
Metro train operations for the Ameerpet-Hi Tec City stretch of Corridor III were recently flagged off by Governor E S L Narasimhan on 20 March (2019) at Ameerpet metro interchange station.
E-Autos
Hyderabad Metro Rail (HMR) has also started work on preparing various stations with first and last mile connectivity by introducing e-autos.
The said e-autos are set to be equipped with a GPS tracking system which will track the vehicle's movement to ensure passenger safety since it gives the ability to monitor driver behaviour and also improves fleet efficiency. A special toll-free helpline number will also be available for passengers to make an inquiry or to lodge a complaint Khairatabad, Durgam Cheruvu and Hitec City.