Nagpur To Get India's First 4 Layer Transport System As NHAI Approves Rs 573 Crore Proposal By MahaMetro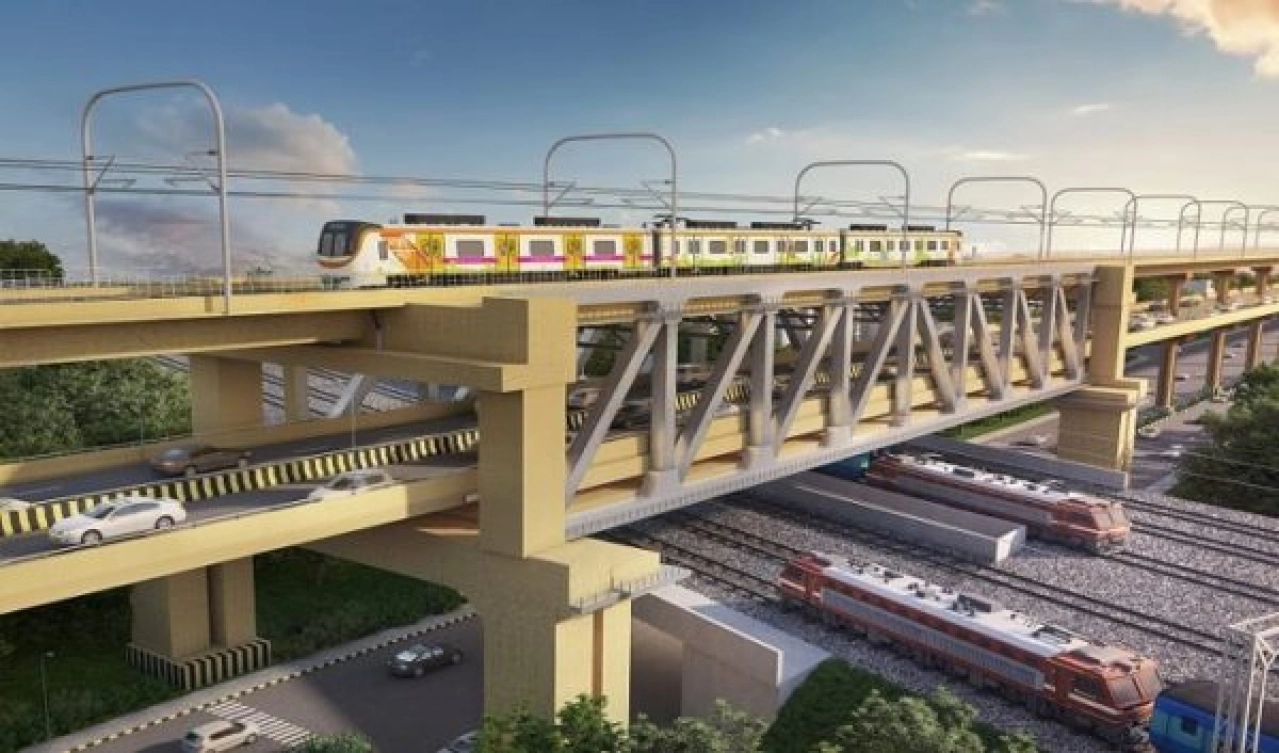 In a move that is set to dramatically transform the city's urban landscape, National Highway Authority of India (NHAI) has approved the construction of India's first four-layer transport system in Nagpur.
After intervention by Union Minister for Road Transport & Highways Nitin Gadkari Shipping, the NHAI authorities cleared the ₹573 crore proposal by Maharashtra Metro Rail Corporation (MahaMetro) for commencing the construction of flyover and Metro route at Kamptee Road, Nagpur.
Kamptee Road is the city's busiest arterial road with multiple traffic junctions. A number of educational institutions, commercial places, cinema halls, malls are situated along the road.
The complex engineering project is part of the Reach-II segment of Nagpur Metro Rail project which stretches from Sitabuldi Interchange Metro Station to Automotive Square Metro Station. The total length of the viaduct in Reach-II stretches to 7.23 km. The total length of the flyover to be constructed is 5.3 km.
Nagpur currently has 13.5 km of operational Metro line. Once the ongoing construction of the other reaches in phase 1 is complete, the two corridors together will cover a distance of over 41 km and will comprise of 38 stations, two depots and a fleet of 69 metro cars, including a special "nari shakti" women's coach in each train.
The four layered transport system will begin from LIC Square and culminate at Automotive Square – both located on the busy Kamptee Road. Kamptee Road, Nagpur-Bhopal Railway Line, Fly-over and Metro viaduct will constitute the four levels of this system. The highest point of fly-over across the stretch would be at Gaddigodam, where the railway line crosses the road – 14.9 metres. The maximum height of via-duct across the stretch would be at the same location – Gaddigodam, where the railway line crosses the road – 24.8 metres.
the project suffered a temporary setback as NHA insisted thatI MahaMetro negotiate with the state government to recover the cost of the flyover. However, Metro informed NHAI that it is merely the implementing agency. Gadkari intervened to solve the impasse. He convened a meeting of NHAI and MahaMetro officials on 3 November, and told NHAI officials to remove the cost recovery condition.