Safety Commissioner Pulls Up Chennai Metro For Shoddy Work, Orders Their Professional Completion In 10 Days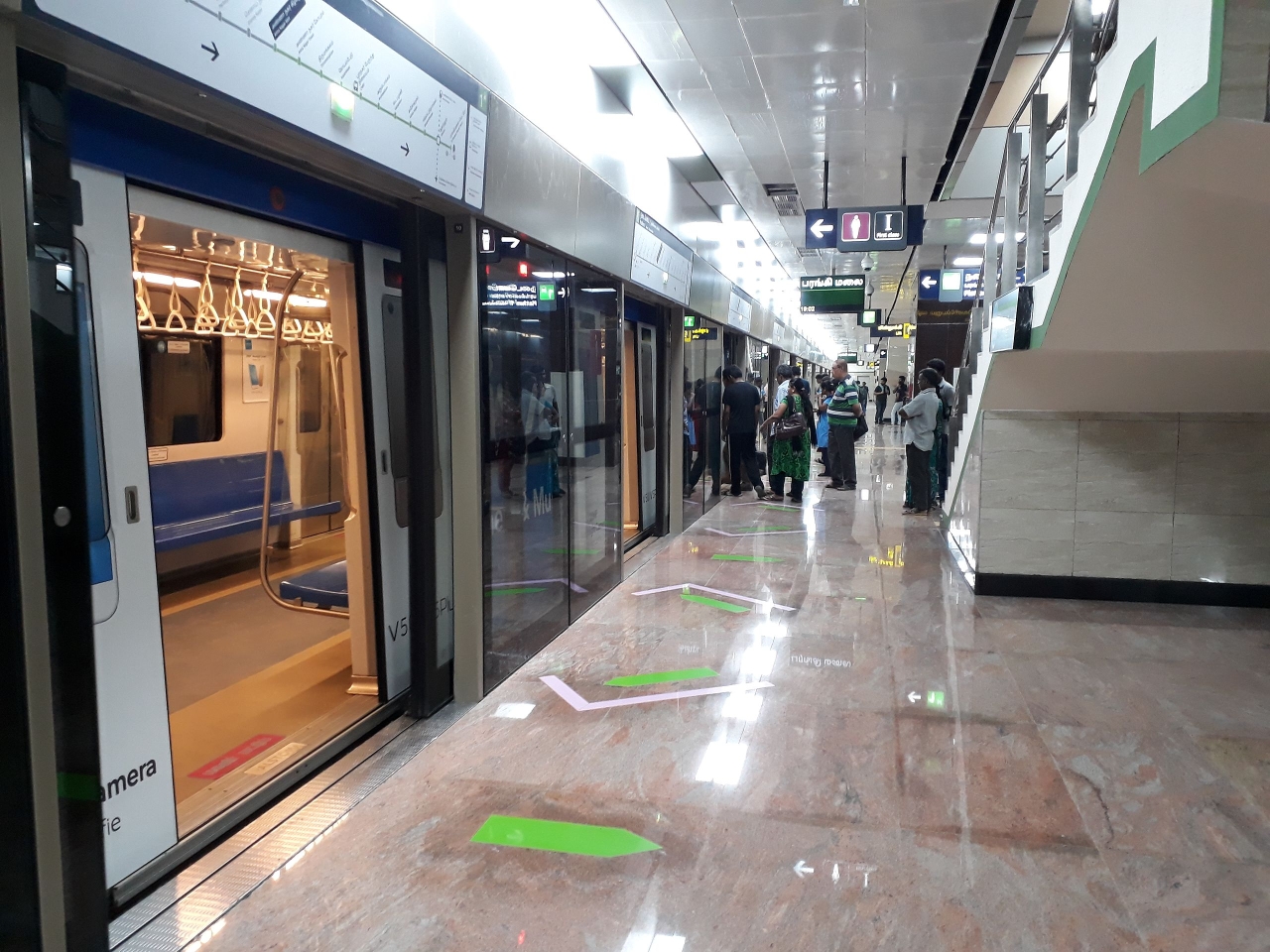 The Commissioner of Metro Railway Safety, K A Manoharan, has found some issues in the facilities of Chennai Metro, especially in the entry and exit points of the Central-DMS stretch, reports Times of India.
The Metro rail, which planned to declare open the last stretch under Phase-1 after the commissioner's nod, has decided to ensure that pending work in those areas is finished within 10 days to meet the deadline set.
"Work on staircases at two stations aren't ready. We want staircases on either side of the road," said Manoharan, talking about LIC and Thousand Lights stations. "Some infringements have also been observed. The section between Washermenpet and Central is better, while the side from Central Metro to AG-DMS is not okay."
Manoharan and his team have been inspecting stations at Chennai Central, Government Estate, LIC and Thousand Lights. They scrutinised every 200 metres from Central Metro to AG-DMS, checking the overhead equipment, fire hydrants, ramps, jet fans, ramp sump pump, gauge, and level and clearance measurements. They also saw the firefighting capabilities demonstrated by the Metro staff to deal with ramps that connect elevated viaducts with the underground tunnels.
The Metro Rail officials also demonstrated the functioning of passenger emergency telephone (PET), public announcement system and passenger information displays, as well as lifts and escalators.
The team will run 16 different tests on Monday on the integration of trains with the signal system. They will also operate the trains in automatic train operation and automatic train protection modes.