Start-Stop-Start: Much Delayed Silk Board To Bengaluru Airport Metro Line Via K R Puram To Be Completed By 2023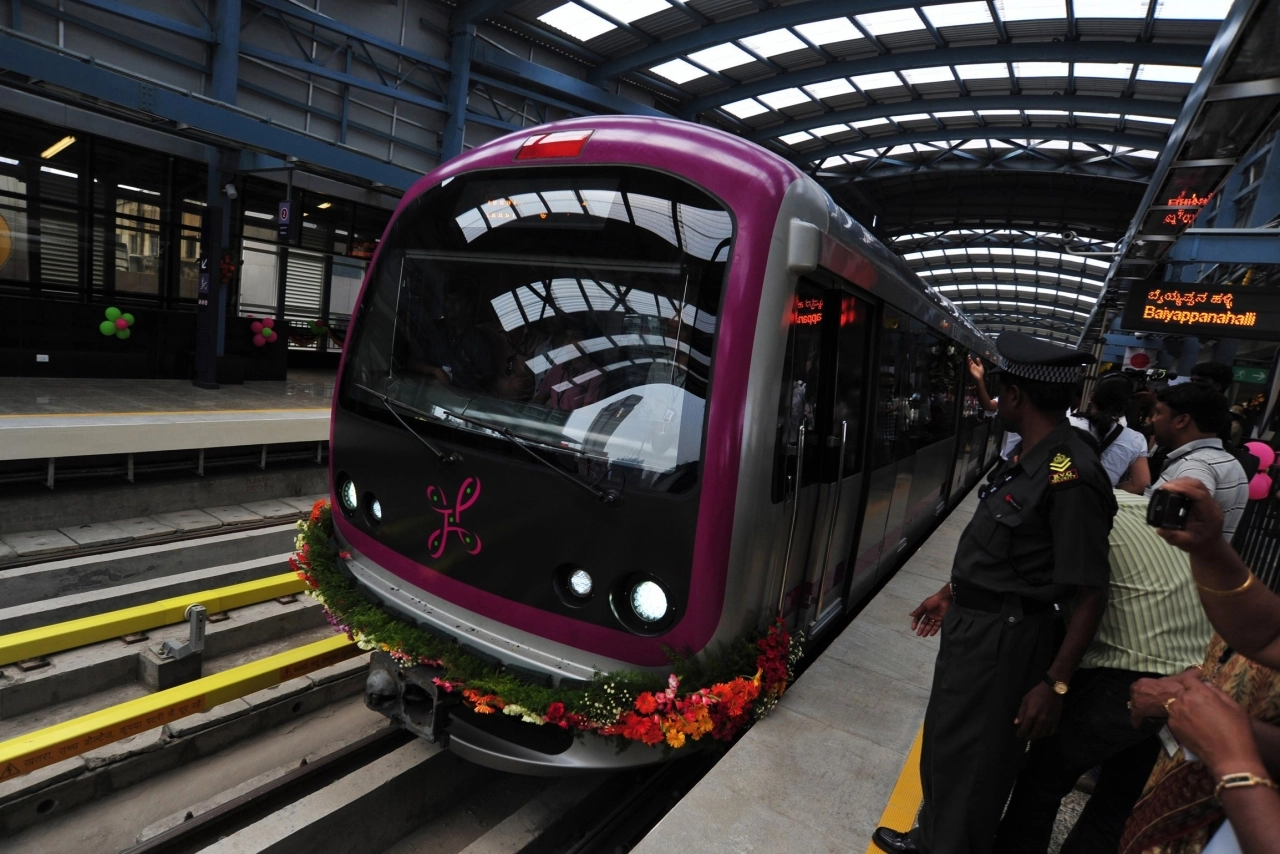 The deadline to complete the much needed metro line from Silk Board to Kempegowda International Airport (deadline 2023) is finally put in place.
According to BMRCL the work will be divided into eight segments and tenders are likely to be floated by October-end or early November reports The Hindu.
The Silk Board to K R Puram line (Phase II A) will be implemented in three packages while the K R Puram to KIA line (Phase II B) will be taken up in five packages.
Ajay Seth, Managing Director, Bangalore Metro Rail Corporation Limited (BMRCL) said, "It is a 56-km-long line. We have submitted the tender documents to the Asian Development Bank and are awaiting their nod. We are not going to float the tenders at one go, but once in three months in two to three packages".
However the 19.45 km fully elevated line that was proposed almost three years ago has not met with much success and there is no relief in sight for commuters navigating the nightmarish traffic in busiest stretch of Bengaluru's outer ring road (ORR) connecting Silk Board Junction with KR Puram.
And to compound to the problem faced by BMRCL the near collapse of debt-laden IL&FS has made matters more complicated and the delay is costing IT companies Rs 22,000 crore in productivity losses per annum and affecting the physical and mental health of lakhs of IT professionals.
ORR is among the densest corridors in the IT capital of India. It is dotted with major IT Parks that houses major companies such as Intel, AOL, Cisco and more.
According to a report by international property consultants Cushman&Wakefield, the ORR submarket alone accounted for a whopping 54 per cent of the 12.7 million square feet net absorption of office space during the year 2017, distantly followed by the peripheral east submarket comprising of Whitefield.
A BMRCL official said, "We are in the process of paying compensation to the owners, which we hope to complete by the end of October."
But in reality, land acquisition for Phase II B, from K R Puram to KIA, is far from complete and so far government has only issued a preliminary notification for the other properties on the stretch.
BMRCL is getting 1.05 lakh square metre of land from Hebbal to the trumpet interchange on NH 44 from the National Highways Authority of India (NHAI) and plans to build a 'No road-cum-metro flyover'.
This plan will end traffic congestion on Old Madras Road and BMRCL proposes to build a road-cum-metro flyover between K R Puram station and Kasturinagar. However this plan is now shelved and plans are to widen existing roads on the stretch.
Also Ajay Seth, Managing Director, BMRCL, said, "We will have an arrangement with BIAL. We will build the metro stations. After the line is commissioned, BIAL will collect the User Development Fee fixed by the AERA, and the same will get transferred to the BMRCL."
Two metro stations will come up inside the airport campus providing access to Terminal 1 and Terminal 2.