World's Most Ambitious Metro Construction Is Going On Right Here In Mumbai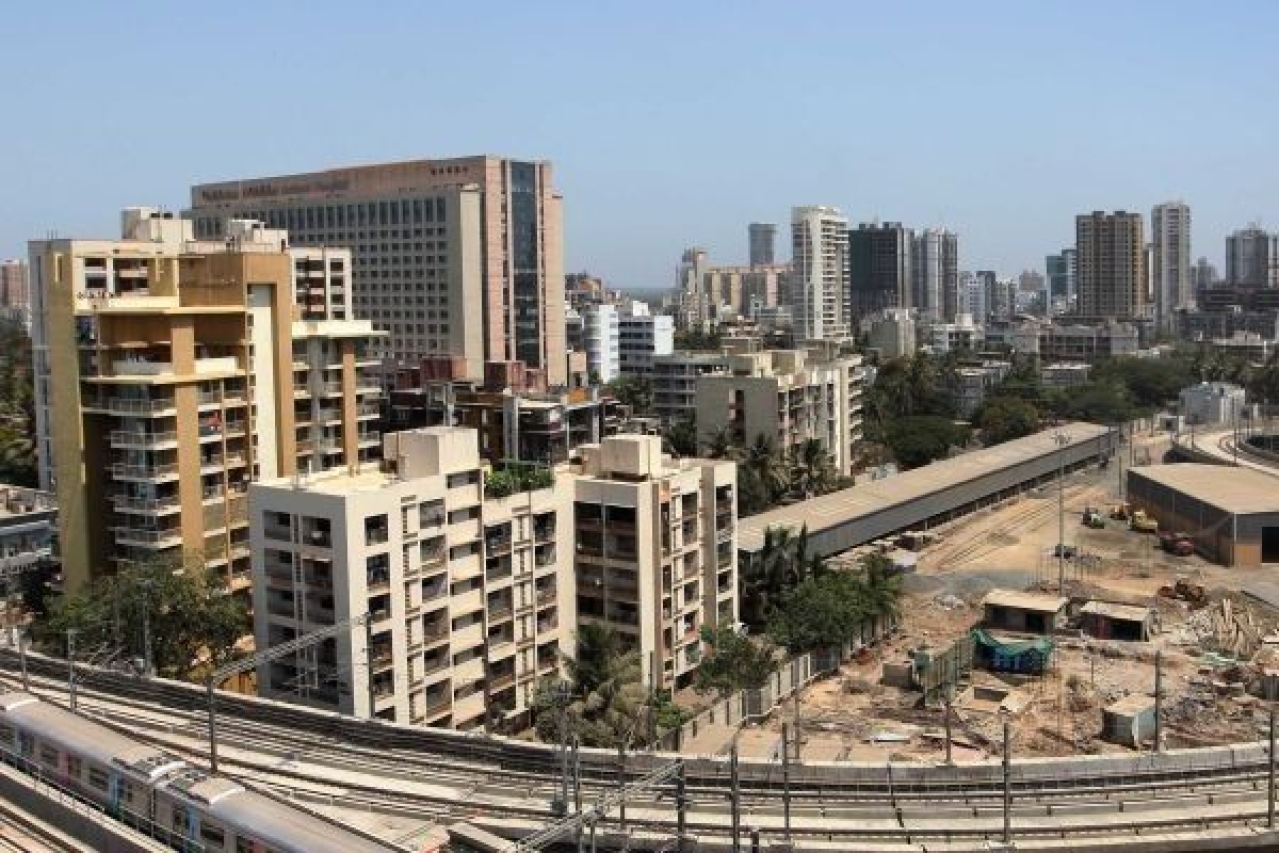 Snapshot
Maximum City is behind most of its global peers when it comes to the implementation of an efficient mass rapid transportation system.But when it does fructify, with leaders like Devendra Fadnavis at the helm, it will be among the mechanised wonders of the world.
An underground metro was proposed for London in the 1830s, the license granted to construct one in 1854, a test construction and run started in 1855, and the first underground railway ran in London in 1863.
New York approved the construction of an underground subway in 1894 and its construction started in 1900. The first subway began operations in New York in 1904.
Paris proposed its underground railway in 1845, approved a team of engineers to work on one in 1871, construction began for one line in 1898, and it was opened for public use in 1900.
Kolkata metro started its operations in 1984 and the Delhi metro in 2002.
Mumbai, India's commercial capital, financial services hub, and top migration destination for job seekers for the better part of 70 years, got a solitary 11.4-kilometre line in 2014. Mumbai is a city of public transport, where people happily walk, take trains and buses, and prefer not to buy vehicles of their own unless really required. Yet, it was running a few decades behind Indian peer cities and at least a century behind peer global cities, when it came to constructing a proven, comfortable mass rapid transport option.
The foundation stone for the solitary Versova-Andheri-Ghatkopar line was laid by then Prime Minister Manmohan Singh in June 2006. However, the construction started only in 2008 and it took almost six years to get the line operational. This east-west line started slow, but achieved the 200 million passenger mark in 786 days of operation. The next 50 million came faster in 171 days on the 957th day of operation. Until 2018, the highest single-day ridership was 312,215, but a combination of bus strikes and increased demand saw a 520,000-plus turnout on 11 January 2019.
If the single metro line with limited interchanges with other transport options is so popular, what stopped its rapid expansion? Simple answer – government apathy at all levels from municipal to central. That changed when the Devendra Fadnavis-led Bharatiya Janata Party (BJP) government assumed office in October 2014, soon after the Narendra Modi-led BJP government took oath in May 2014.
Fadnavis won the state election for the BJP with an urban, pro-development appeal. This was very complementary to how Modi had run his election campaign. Fadnavis started to work on resurrecting the Mumbai metro plans at a rapid pace. The state government as well as the Mumbai Metropolitan Regional Development Authority (MMRDA) had commissioned several studies on this subject beginning 1997. There was no dearth of information. Someone had to translate the theory into action and Fadnavis took the mantle nicely.
In less than four years, the Mumbai metro plans look very different. They also look very exciting in terms of demonstrating that if there is government will, Indian engineering and planning skills can achieve fairly complex feats successfully. Today, the Mumbai metro has a 260-km visibility, with different lines at various stages of planning, tendering and construction.
Unlike between 2008 and 2013, when the construction of a single line held the city traffic to ransom, the construction process has been managed better this time. Of course, with a host of metro lines under various stages of construction, the city traffic does become unbearable at times, but in comparison to Line 1 construction, the local authorities have handled the situation well.
The following map shows the change that has come about in these four years
Line 7, a North-South line is currently the fastest under construction line between Dahisar East and Andheri East. This line will have an interchange with Lines 1, 2, 3, 6, 8, 9. An extension of Line 7 from Andheri East to the Chhatrapati Shivaji Maharaj International Airport (CSMIA) has also been approved. Line 7 should go live towards the end of 2020. This line is funded by the Asian Development Bank.
Line 2A, which will mainly run North-South from Dahisar East to D.N. Nagar, has also made rapid progress. This portion of the metro, which will have an interchange with Line 7, should also go live towards the end of 2020 along with Line 7. Its extension in Line 2B, which will run West-East from D.N. Nagar to Mankhurd has started construction as well. Line 2 is also funded by the Asian Development Bank.
Line 3 is completely underground and the much talked about engineering marvel. The Wall Street Journal recently covered the complexities and efficient building of this line. Running from Aarey Colony to Cuffe Parade in a North-South orientation, Line 3 will be 33-km long. Funded by the Japan International Cooperation Agency (JICA), Line 3 will have interchanges with Lines 1, 2, 4, 6, 7, 8 and a stop at the CSMIA. Although the old island city is no longer the sole business hub of Mumbai, this line will significantly improve ease of movement from the suburbs to the old city.
Line 4 is the longest project under construction running from Kasarvadavali in Thane district to Wadala in South Mumbai, with an extension from Kasarvadavali to Gaimukh on the North side. At 35 kms, this ambitious project will link new residential areas in Thane and North Mumbai to the eastern and southern business areas of Mumbai. Line 4 will link to Lines 2, 3, 4, 6, 8, 11. This project is funded by the Asian Infrastructure Investment Bank.
Line 6 is the most recent line to start construction. This line will run from Swami Samarth Nagar in Jogeshwari to Vikhroli in a West-East alignment. Commuting from West to East is a big bottleneck in Mumbai with the Sanjay Gandhi National Park and lakes in Powai being natural impediments. Line 6, which will run North of Line 1, will provide additional capacity to move from Western to Eastern suburbs. This line will intersect with Lines 2, 3, 4, and 7.
Line 5 was announced between Thane and Kalyan recently, which will extend the connectivity of Mumbai with North Eastern residential and commercial areas. Running West-East, this line will interchange with Lines 4, 12 and with the Navi Mumbai metro.
Line 8 is planned between the CSMIA and the new under-construction Navi Mumbai airport near Panvel. This airport metro will make transit between airports easier and hence help develop the two airports as hopping destinations. This line will have several meetings points intersecting with Lines 1, 2, 3, 4, 7 and the Navi Mumbai metro. This metro will also provide a 24-hour service, thus easing access to the airports and freeing up road traffic.
Line 9 was announced a few months ago, to extend the connectivity from Dahisar East to Mira-Bhayander further north. This line will intersect with Lines 2, 7, and 10. The intersection with Line 10 will help commuters switch over to the eastern suburbs, Navi Mumbai, and Kalyan and Thane region via Gaimukh through Lines 4 and 5.
Line 10 will run from Gaimukh to Mira Road connecting with Line 4 and 9. Line 9 and 10 help create a circular Mumbai metro network on the Northern edge of the city via Thane district.
Line 11 (Wadala to South Mumbai, extension of Line 4) and Line 12 (Kalyan to Taloja, extension of Line 5) are at early stages, with Detailed Project Reports approved.
If all these projects are executed as planned and on schedule, the Mumbai Metro will be a globally enviable transport system by 2025. This transport system will create a ring around the city extending connectivity to the densely populated Thane-Kalyan region.
Mumbai, India's highest tax paying city, is finally getting the basic infrastructure most cities globally will take for granted. This turnaround has happened in a few years. Complementing the metro system is new roads, improved suburban rail, a new airport, and improved intra-state road connectivity. A lot has been started in the current Narendra-Devendra term. An encore will leave Mumbai a very different city and in a good way.