Commercial Trials Begin On Western Dedicated Freight Corridor; Full Operations Set To Begin From March 2020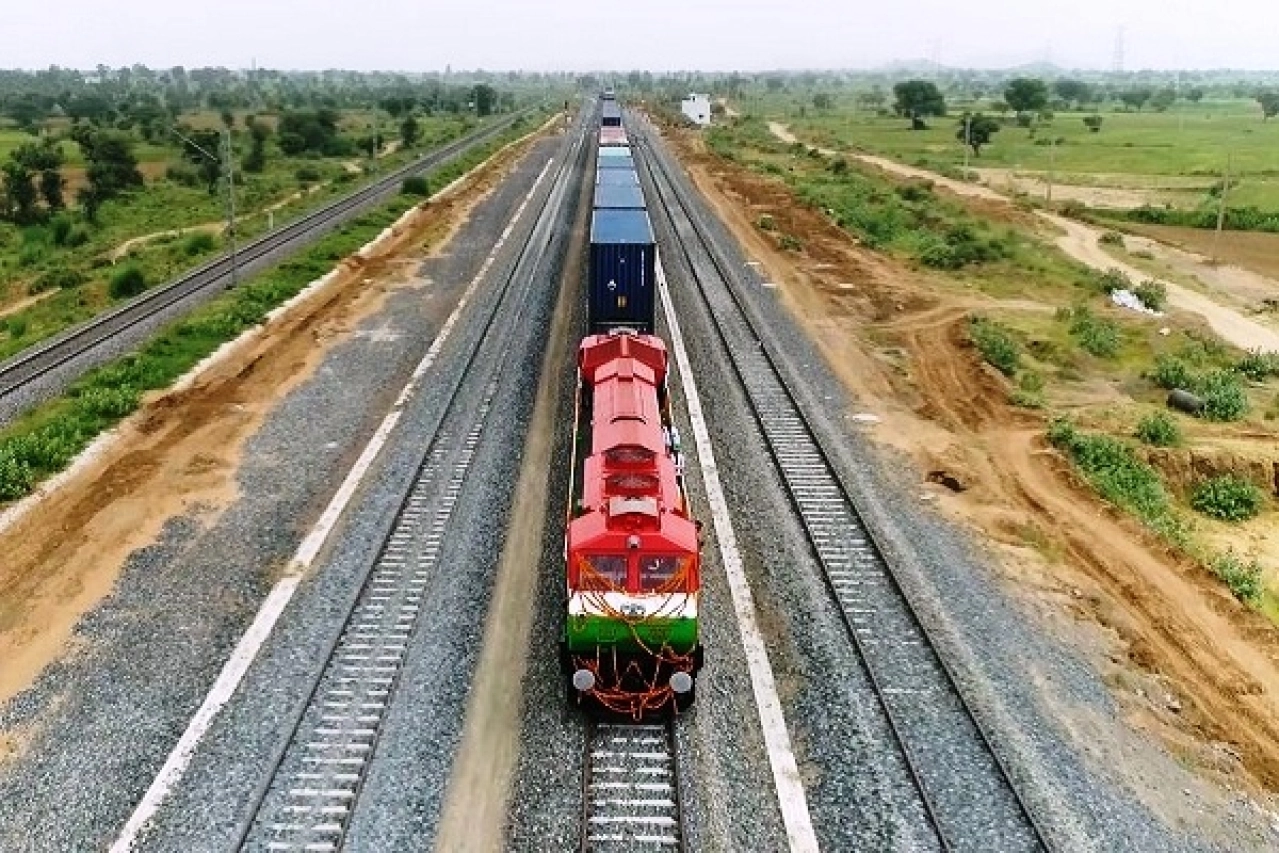 In a major boost for the Indian Railways, commercial trial runs have begun on the Western Dedicated Freight Corridor (DFC) stretch of 300 kilometers between Rewari in Haryana and Madar in Rajasthan on Friday (27 December), The Hindu.
The Dedicated Freight Corridor Corporation of India Ltd (DFCCIL) is aiming to launch full-fledged commercial operations on a stretch of over 650 kilometers between Rewari and Gujarat State's Palanpur by as soon as March 2020.
It should be noted that the stretch between Rewari and Madar on which trial have begun marks the first section to be opened for the 1,500 kilometer long Western DFC. The opening of this stretch will benefit industries from Rewari, Manesar, Narnaul, Phulera and Kishangarh regions of Rajasthan and Haryana.
The development will likely lead to an immediate relief for both the freight and passenger trains operating in the section. Furthermore, it should be noted that once the stretch between Rewari and Palanpur begins commercial operations by March 2020, the industries along the said stretch will get direct connectivity to three major ports in Gujarat, namely, Kandla, Mundra and Pipavav.