In Just 2 Years, MMRC Completes 70% Tunneling Along Colaba-Bandra-SEEPZ Metro Corridor; 38.25 Kms Out Of 55 Kms Done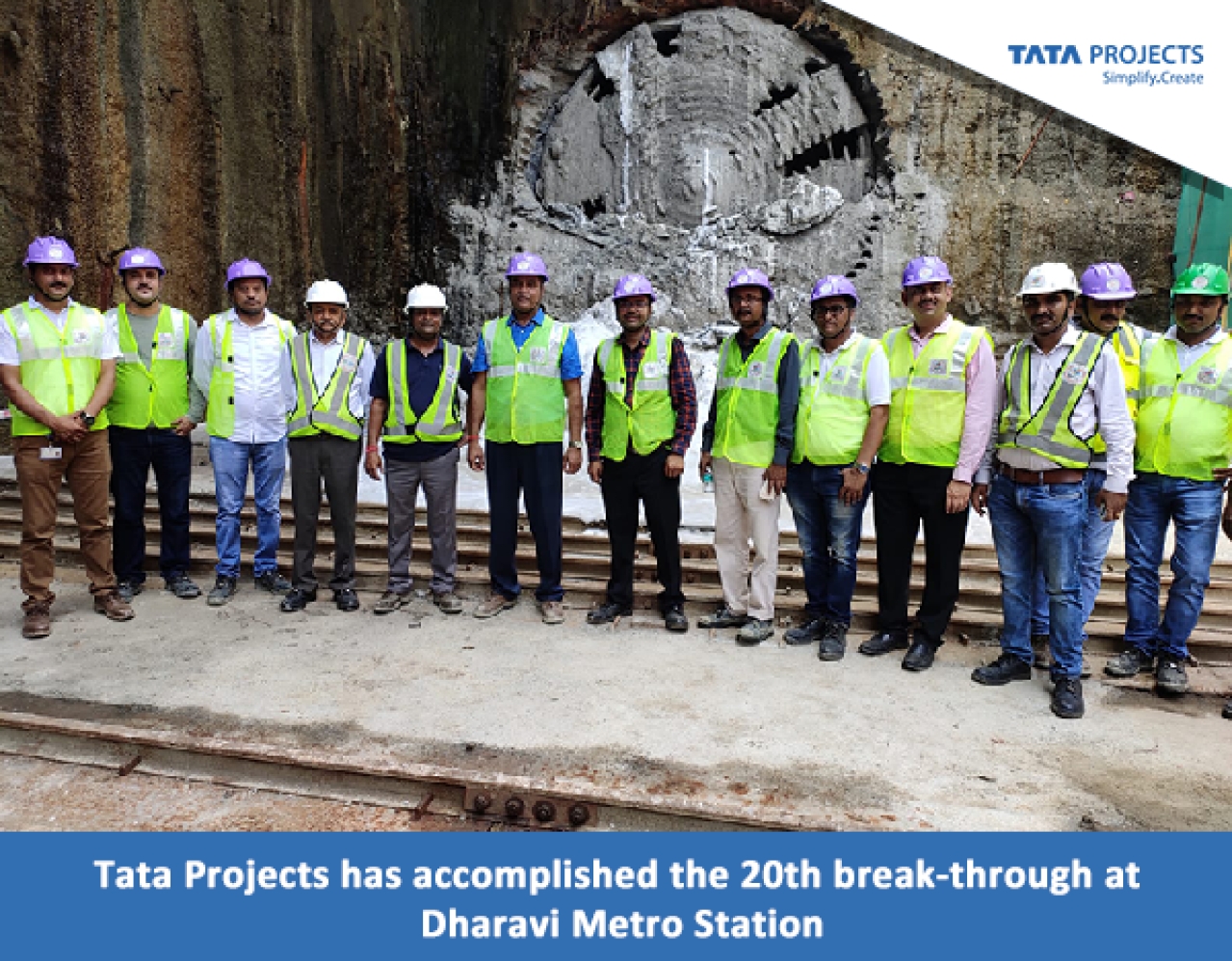 Mumbai Metro Rail Corporation Limited (MMRC) announced that it has achieved 70 percent of tunnelling work for the Mumbai Metro-3 (Colaba-Bandra-SEEPZ) corridor of Mumbai Metro Rail project.
The Aqua Line of the Mumbai Metro, also known as Line 3 or the Colaba–Bandra-SEEPZ line, is a proposed 33.5-km long network will be the first underground metro line in Mumbai.
The metro line will connect Cuffe Parade business district in the extreme south of the city to SEEPZ in the north-central with 26 underground and one at-grade station.[11] The track width is standard gauge. The corridor is being constructed at the cost of ₹30,000 crore.
Tata Projects Limited's joint venture (CEC-ITD CEM-TPL) said that it has achieved tunnel breakthrough at #Dharavi, on Mumbai Metro 3 (Underground) alignment. Tunnel boring machine – Krishna-1 completed tunnelling through 589.4m from #Nayanagar to #Dharavi & installed 421 rings thereby achieving #Mumbai Metro Line Three's 23rd tunnel breakthrough
With this breakthrough, the Tata Projects joint venture has completed approximately 8.2km tunnelling – both upline & downline combined – from a total of 10.9km in Package 4 of Mumbai Metro Line 3.
MMRC also released its periodic status report on the tunneling work of all 7 packages of the Mumbai Metro Line-3 is as under. The report showed excellent progress.
Package 1 (Cuffe Parade-Churchgate-Vidhan Bhawan-Hutatma Chowk): 56% completed
Package 2 (CST-Kalbadevi-Girgaon-Grant Road): 86% completed
Package 3 (Mumbai Central-Mahalaxmi-Science Garden-Acharya Atri- Worli): 38% completed
Package 4 (Siddhivinayak-Dadar-Sheetladevi Mandir): 74% completed
Package 5 (Dharavi-Bandra-Vidyanagari-Santacruz): 74% completed
Package 6 (CSMIA T1-Sahar Road-CSMIA T2): 60% completed
Package 7 (Marol Naka-MIDC-SEEPZ): 97% completed