With Zurich AG Set To Commence Construction Of Noida Airport In Jan, Connectivity To Delhi's IGI May Remain A Challenge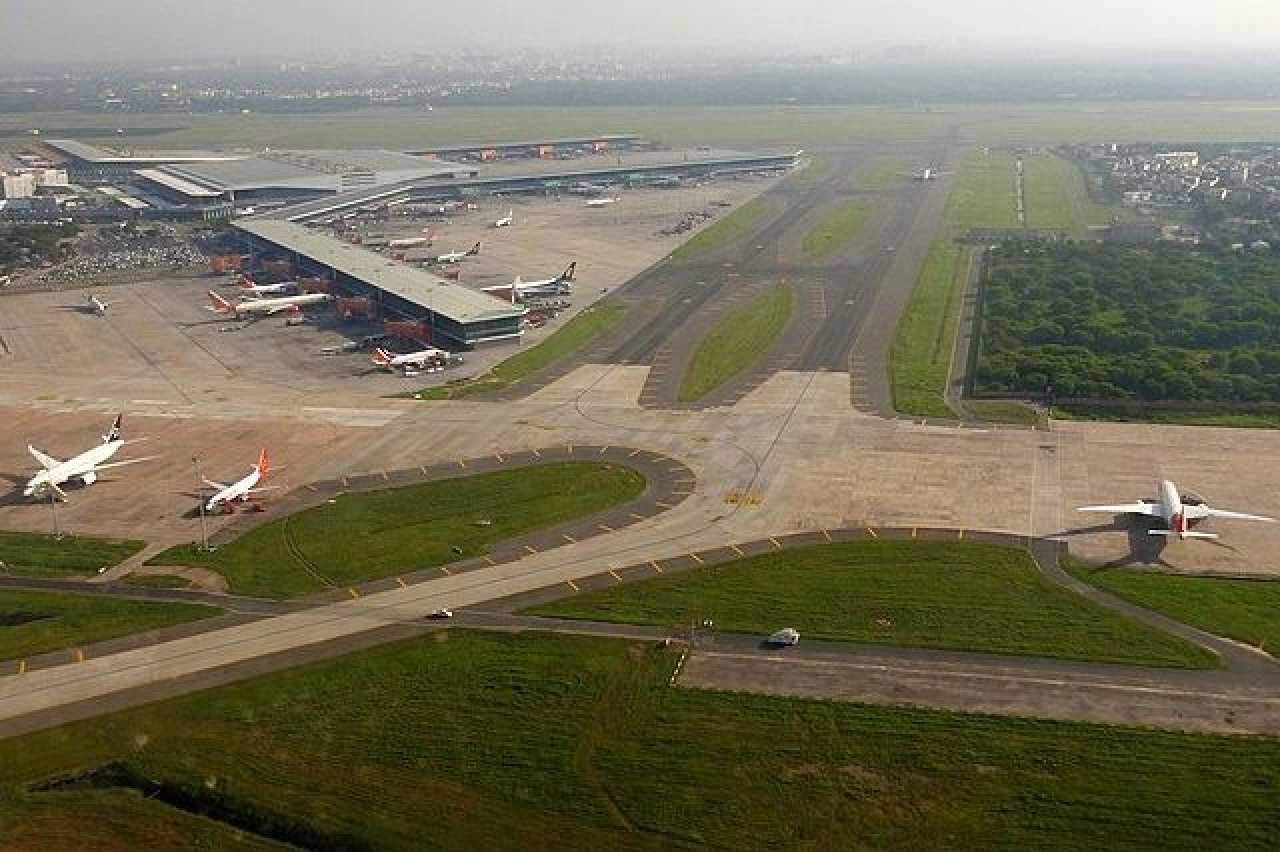 Swiss company Zurich International Airport AG recently won the bid to construct what will eventually be India's largest airport in Jewar area in Greater Noida. The airport is expected to reduce the burden on Delhi's Indira Gandhi International (IGI) Airport.
The construction of the greenfield airport is set to begin in January 2020 with operations likely to commence in March 2023. Initally the airport is set to handle a maximum capacity of 1.2 crore passengers annually. By 2024, IGI Airport is expected to reach a maximum capacity of 11 crore passengers per annum within the next six to seven years.
The distance the Jewar airport and IGI will be close to 80-km. Currently it could take anywhere between two and three hours to cover the distance via the Yamuna Expressway
To provide seamless connectivity between both airports, it will become imperative to connect two international airports of Delhi-NCR with a high-speed multi-modal transit system.
The Economic Times reported that Yamuna Expressway Industrial Development Authority (YEIDA) has entrusted the National Capital Region Transport Corporation (NCRTC) to prepare a detailed project report (DPR) on multi-modal connectivity between both international airports which is already proposed by RITES Limited.
RITES has suggested the options of road, rapid rail, and metro to connect Jewar airport with Delhi. It has identified two roadways, two rapid rail routes, and one metro route.
78-Km new metro line
The shortest y option to connect both international airports is a 78-Km new metro line — from Jewar Airport to New Ashok Nagar metro station — on Blue Line of Delhi Metro Rail network via the Yamuna Expressway and Noida-Greater Noida expressway. After that, the route will link New Ashok Nagar and Aerocity via Sarai Kale Khan through the proposed Delhi-Meerut RRTS corridor.
As last mile connectivity between the 4-km route between Aerocity and the IGI Airport, RITES has suggested Automated People Movers (APM, a small-scale automated transit system for small distances) at a total cost of Rs 8,680 crore for this option, the most expensive of the three plans.
Delhi-Alwar RRTS corridor
The second connectivity option being explored is 90-km route from IGI Airport to Aerocity via APM at a cost of Rs 3,500 crore. From there, the route would connect Sarai Kale Khan and Palwal via the Delhi-Alwar RRTS corridor of NCRTC. The last stretch, from Palwal to Jewar, could be connected either through an extension of the RRTS network or other last-mile option.
100-km new railway network
The most cost effective option will be a 100-km railway network from the IGI Airport to Jewar Airport through Tughlaqabad in South Delhi and Sector-142 in Noida. This would take the longest time but estimated to cost Rs 2,540 crore only.