340-Km Purvanchal Expressway To Be Completed By Next Year, Main Carriageway Would Be Opened For Traffic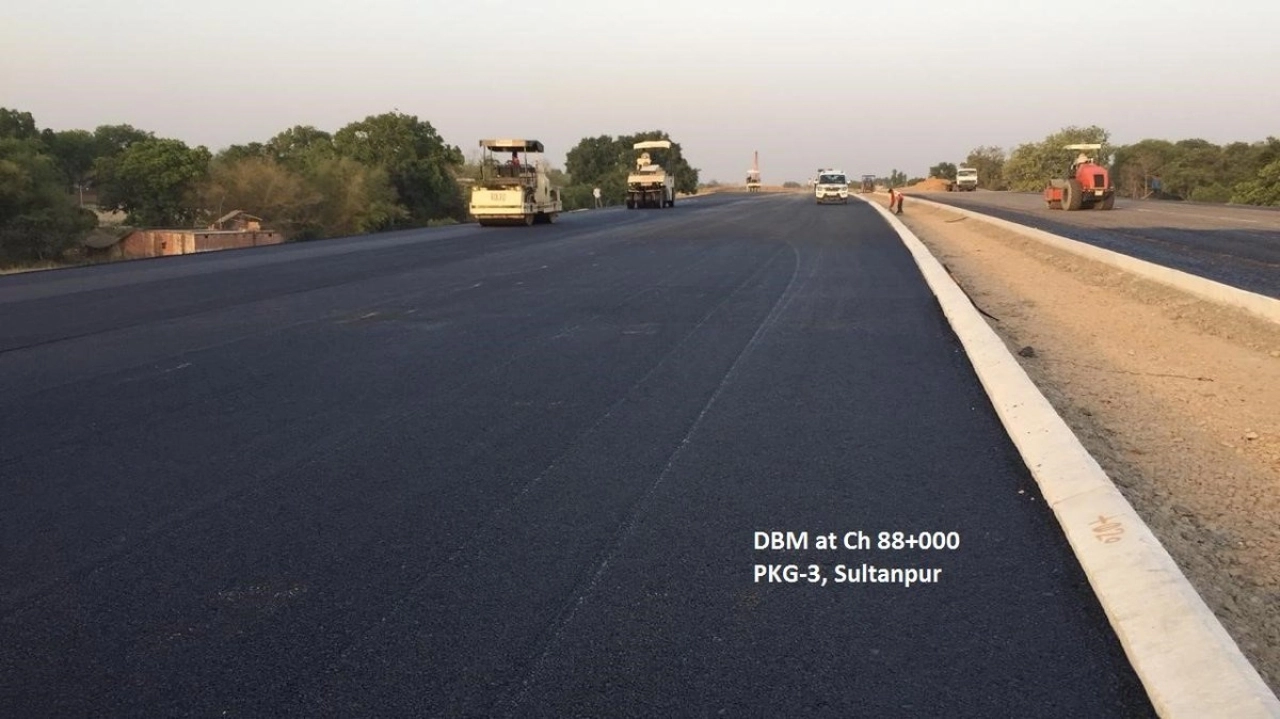 The 340-km-long six-lane (expandable to eight lanes, greenfield Purvanchal Expressway would be completed by the end of 2020 and the main carriageway would be opened for traffic, The Daily Pioneer reported.
20 per cent work on the expressway has been completed.
"The 340.824-km-long Purvanchal Expressway will be completed by the end of next year and opened for public use," said Additional Chief Secretary (Home) and Chief Executive Officer UP Expressways Industrial Development Authority (UPEIDA) Awanish Awasthi in Lucknow on Wednesday (Oct 30).
Awasthi said that already 98 per cent of land required for the project had been acquired and the rest would be acquired soon.
The companies awarded the contracts have competed earth work in 58 per cent of the expressway.
"The construction companies have already constructed 34 underpasses and 242 box culverts while work on major and minor bridges along with railway over bridges (ROBs) is underway at a fast pace," the UPEIDA CEO said in a statement issued here on Wednesday.
Awasthi said that 20 per cent work had been completed and the rest would be done in the next one year.
The six-lane Purvanchal expressway will link the state capital Lucknow with Ghazipur, the easternmost district of UP, passing through Barabanki, Faizabad, Amethi, Sultanpur, Azamgarh and Mau. It will provide the backward districts along the eastern boundary of the state seamless connection to the National Capital Region via Lucknow, Agra and Noida through the Lucknow-Agra Expressway and the Yamuna Expressway.
The expressway is being built under the EPC (Engineering, Procurement and Construction) model, which means that the contractor will be responsible for all the activities from design, procurement, commission, construction to the handover of the project to the end-user.
UPEIDA, which will spend Rs 11,216 crore on the construction of the expressway, has divided the project into eight packages. Three firms — Gayatri Projects Limited, GR Infraprojects and PNC Infratech Limited are executing two packages each while Apco Infra Private Limited and Oriental Structural Engineering have been awarded one package each.
Gayatri Projects Ltd is working on package one and two, Apco Infratech Pvt Ltd on package 3, GR Infra Projects Ltd on package 4 and 7, PNC Infratech Ltd on package 6 and 7 and Oriental Structures Pvt Ltd on package 8.
The companies were given 36 months to complete their projects, but the time has now been reduced to 30 months. But the main carriageway would be completed within 24 months.
Also Read : 2022 In Mind? How Yogi Adityanath Is Doubling Down On Infra Push In UP
In Pictures: Work On Purvanchal Expressway Progresses In Full Swing After Adityanath Government Brings Deadline Forward