Bus Lane In ORR Bengaluru: Notification Issued Prohibiting Private Vehicles, To Be Fully Operational By Nov End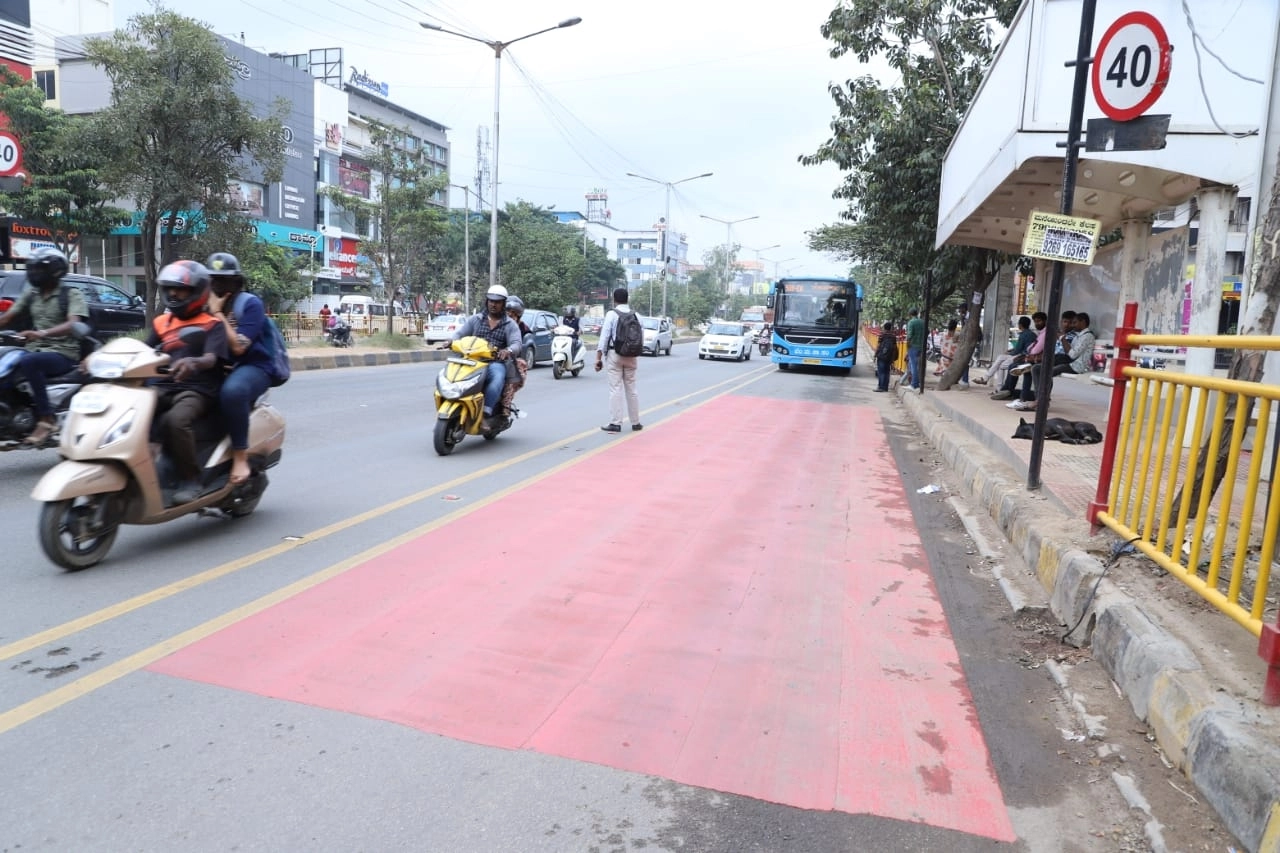 Bengaluru City Police Commissioner Bhaskar Rai has issued a notification prohibiting entry of other vehicles on to the newly launched bus priority lane in Outer Ring Road (ORR) from Central Silk Board to Tin Factory (K.R. Puram) and then towards Byappanahalli.
As per the notification, only city buses operated by Bangalore Metropolitan Transport Corporation (BMTC), ambulance and fire enginescan use the lane.
"The entry of all other vehicles on the lane is prohibited," the notification stated. Stopping or parking vehicles, except BMTC buses, on the bus lane, is also now banned.
"The set-up will help reduce congestion on the outer ring road by allowing passengers to travel faster on BMTC buses," the notification added.
Effective today(Nov 16), the traffic police will penalise motorists who committ lane violation. The offenders will be booked under 'other offences' provisions of the Motor Vehicles Act, 1988, which comes with a fine of ₹500 for the first offence and ₹1,000 for every subsequent one. The city police has also proposed to State government to double these penalties.
To begin with the bus lane on the ORR will operational between KRPuram-Iblur, a distance of 12 kms. Work is under progress from Iblur to Silk Board Jn and will be ready by Nov-end.
BMTC's bus priority lane (BPL) will be eventually operational on the entire 27-km stretch of Outer Ring Road (ORR), from Swami Vivekananda Road to Silk Board. The project was to be launched on November 1st, but was postponed to 15th. Now the date for the full rollout has been delayed to end of the month.
Bengaluru Police commissioner also notified few stretches of the Outer Ring Road as one-way. The Marathahalli Bridge to HDFC Home Loan Building, E-zone Club to Marathahalli and Jeevika Hospital, Marathahalli Bridge to Kadubeesanahalli Junction, both sides of the service lane between Kadubeesanahalli Junction and Devarabeesanahalli Junction, Kadubeesanahalli Junction to Marathahalli Bridge service road stretches have been made one-way