Chennai All Set To Get Massive Infra Upgrade With Multi-Deck Elevated Corridor On Its IT Hub OMR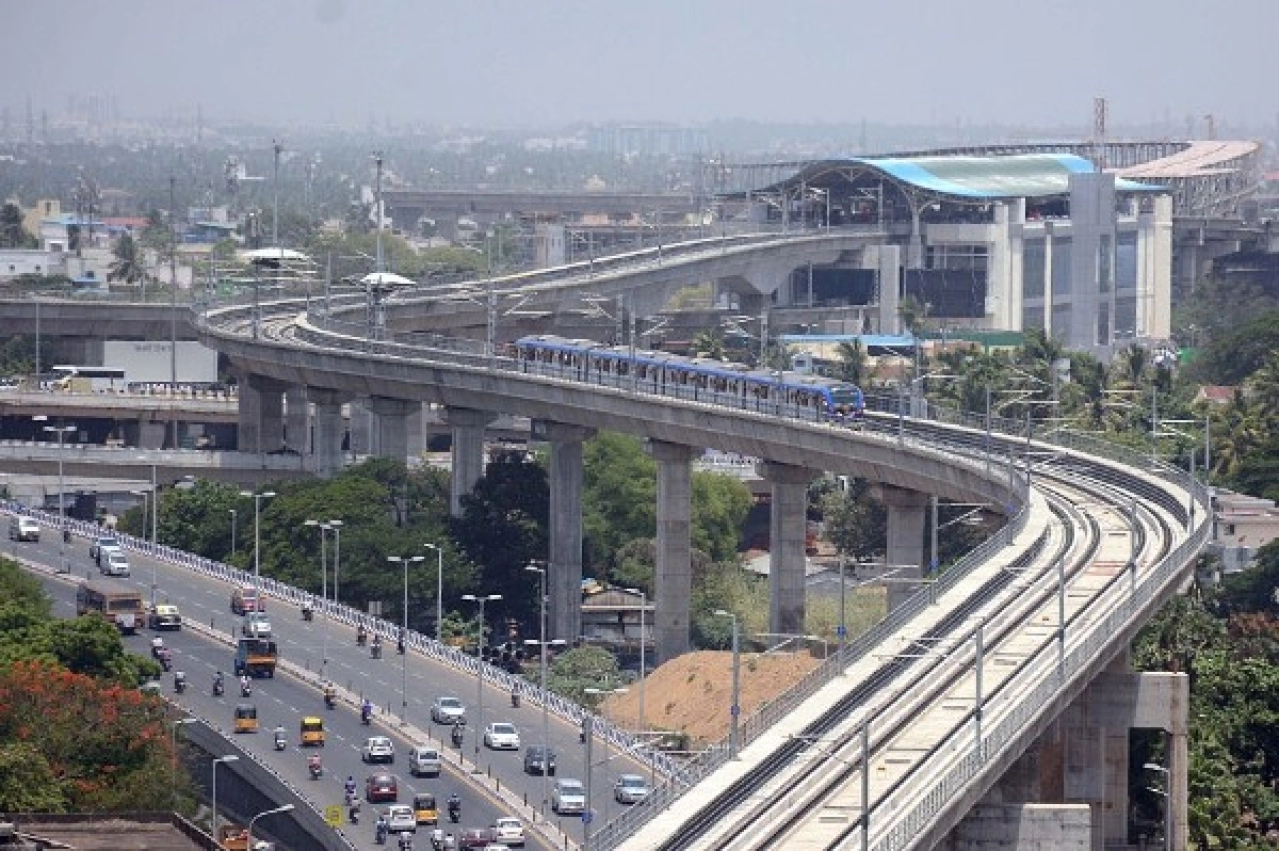 n a bid to provide a massive infrastructure upgrade for Chennai, Tamil Nadu government will develop a Rs 3,088 crore multi-deck elevated transport corridor in Old Mahabalipuram Road (OMR) under two phases to de-congest the road, The New Indian Express reported.
The State government will develop the elevated corridor under two phases – from Taramani to Siruseri in Phase-I and Siruseri to Mahabalipuram in Phase-II along OMR.
The government is also set to merge both Chennai Metro phase -2 and Elevated Transport Corridor projects and initiate work on 18-km long Old Mahabalipuram Phase-I project from Taramani to Siruseri.
The construction work for phase-2 project of Chennai Metro Rail spanning around 120 km is set to commence by end of this year or by early 2020. Of the total 120 km, 76.3 km will be elevated and rest will be built underground.
The phase-II of Chennai metro project, which is estimated to cost around Rs 69,180 crore, will have 128 metro stations. It will comprise of three Corridors – Madhavaram to SIPCOT (45.8 km), Light House to Poonamallee (26.1 km) and Madhavaram to Sholinganallur (47.0 km).
Chennai Metro Rail Limited (CMRL) and the Tamil Nadu Road Development Company (TNRDC) is likely to sign an understanding to collaborate on the cutting edge infrastructure project.
According to the proposed plan, a single pier 2.50 metre wide will be built in the median with a vertical clearance of 5.5 metre and will serve as dual deck elevated corridor at certain places and at a times triple-decked one.
The elevated road will be at first level above ground and Chennai Metro rail will be on the second level. The elevated road will connect SRP junction and Siruseri junction and will have entry and exit ramps at Perungudi junction, Thoraipakkam, Sholinganallur junction, and Siruseri junction.
The elevated road will be constructed mostly utilising pre-fab structures to reduce construction time and also to occupy less road space during the course of the work.
The proposed elevated transport corridor will have 12 foot over bridges with the scope to have advanced public facilities like escalators, lighting, security and 24×7 power supply.
It has been estimated that the proposed elevated road will bear the volume of 10,178 car units per hour which is twice the existing capacity of the road.
In Phase I project of Chennai Metro Rail too a flyover was constructed below the viaduct at Vadapalani; but it took almost six years to complete it.  Chennai Metro is hoping to incorporate lessons from the delayed project.
Dotted with several Information Technology business parks and dedicated Special Economic Zones (SEZ), OMR has emerged as the next big financial and economic hub of Chennai.
The road passes through IT-based suburbs such as Sholinganallur, Perungudi, Siruseri and Taramani. Tamil Nadu Government's Industrial Development Corporation TIDCO is building a Financial City in Sholinganallur to house global financial corporations.