Why Government Is Risking A Flop Show With Its 5G Spectrum Auction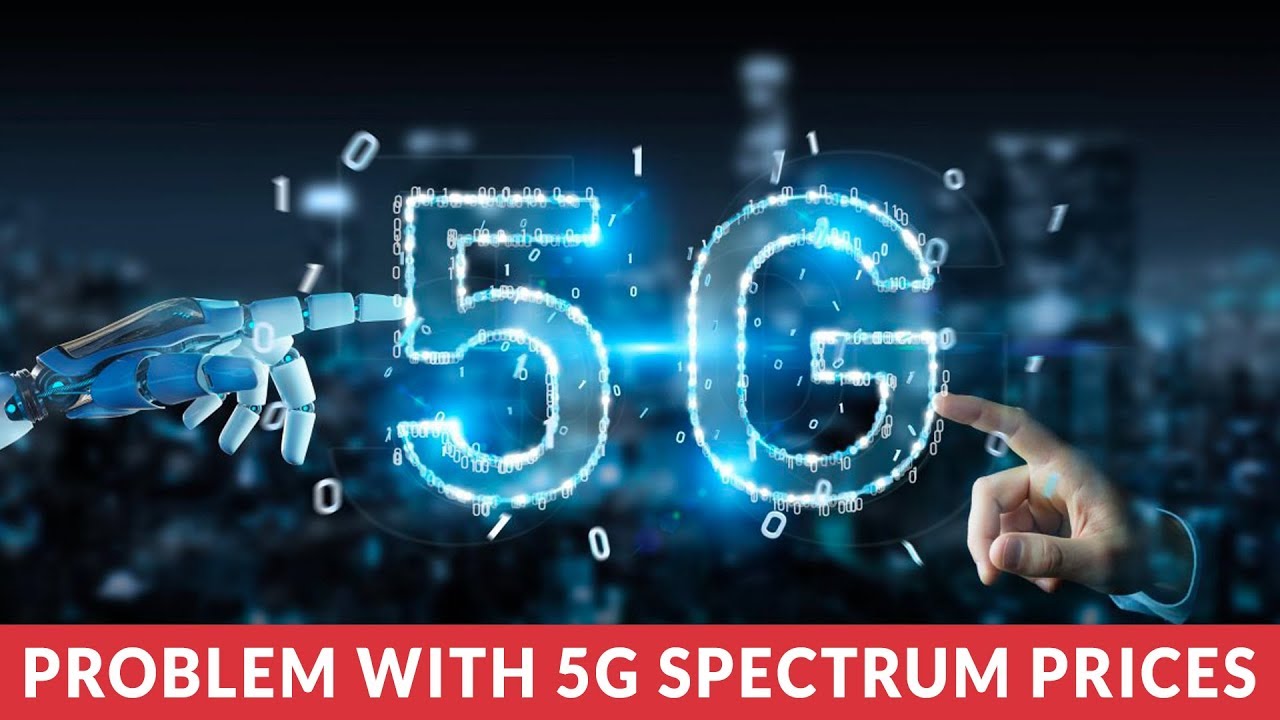 We've all been there. Trying to get the god damn video to run while the screen just stares back at us…cluelessly – buffering, loading and what not.
I think it's safe to say, then, that we could all do with faster internet speeds.
And that's the promise of 5G.
Not just loading videos quicker – though we would all love that, won't we – but 5G will also help support, more importantly, things like self-driving cars and building smarter cities.
We've even made a video that talks a bit about 5G. Do check that out. We'll link to it at the end.
But as 5G comes to India, there's a problem.
The Modi government is pricing the 5G spectrum very, very high. Maybe the prospect of netting Rs 5.8 lakh crore is mouth-watering for the government, but that's just like a distant dream.
I mean, the telecom finances currently are really sticky.
The government stares at two paths ahead. It's probably looking at the big fiscal deficit this year and thinking, why not maximise 5G spectrum revenues? On the other hand, it's thinking about 5G prices for the end user and going, gosh, the reserve price needs to be kept lower.
Besides that, the world of 2016-2017, though just two years prior to now, is hugely different in terms of telecom market reality. Remember, there were a good 6-7 mobile telephony players back then bidding at the auctions. Now who have we got – there is Bharti, there is Vodafone Idea, and of course, Reliance Jio.
Vodafone Idea isn't in the best of health to bid for airwaves. So that leaves just Bharti and Jio.
These two will all but ensure that bids come only at the bottom end of the spectrum reserve price, and even this spectrum will be a fraction of what is on offer. The government will be lucky if it manages to sell even a tenth of what it is offering.
So then it's simple – spectrum prices must be cut, and perhaps even by 30-50 per cent in various bands.
And there are other problem factors.
Who will these telecom companies go to when the reserve price is steep? The banks. That will invite further debt pile-up. And we aren't even talking of the investment necessary to roll out 5G services.
And banks, as you well know, are already struggling to clear the bucketsful of loans gone bad, some of it due to failed telecom firms like Reliance Communications and Aircel, which now find themselves in bankruptcy courts.
The only way out is lower spectrum base prices. Because the government may think it has a monopoly on spectrum and can, therefore, price it however it wants. But the market situation now is such that the buyer can't be discounted. Or the government will have to risk putting on a flop show.
The Jaggi has written a story on this and you should check it out. Maybe we can leave the link to the story as a pinned comment.
And before you go, check out our other videos – if you like what you see, please hit like, share, and subscribe. Unlike the government's spectrum price, this is absolutely free! And all good things in life are priceless.