Changing Air Travel Behavior: Because The Unprecedented Is Unprecedented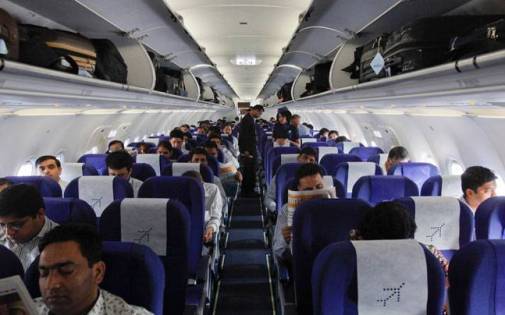 Until the beginning of this year, India's aviation sector was on a rapid ascent. Passenger volume growth of 3.2x for domestic traffic and 2.1x for international traffic over the last decade and forecast growth of double digits through 2028 was the pre-Corona aviation narrative. Day trips between metro's were the norm, it was cheaper to fly to some international destinations compared to some domestic ones, and an increasing number of travellers were taking to the skies. But then the pandemic hit. And it brought with tectonic shifts. Mostly driven by fear – a sentiment that is slowly but surely impacting travel behavior.
Fear is a very permanent emotion. And it generates the fight or flight response – which is based on extremeties. Further, it is an emotion that seldom finds its way into the user experience thus for the most part there are limited tools to deal with it. Airlines resorted to alleviate fear via sharing information, repeating statistics and in some part via social proof. However, as the pandemic continues, consciously or subconsciously, passengers continue to be apprehensive. Partly because the spread of the virus that has been traced back to aviation. And because of the multitude of interactions involved in the travel experience. If each unplanned interaction is classified as a random risk, then the overall travel experience aggregates to a significant randomized risk. As such, it is not the fear of flying; instead, the fear of infection that is holding back travellers. And as fear continues to pervade, not only have the travel volumes diminished significantly but the booking patterns have changed.
Booking behaviour reveals that passengers are booking travel closer to the day of departure. Indeed, it is now fairly normal for some airlines to see 10% – 12% of bookings come within the last twenty four hours to departure. Occupancy levels are hovering around 60% – an impressive number till you realize that this is only as it is propped up by capacity restrictions. Add to this the government mandated price-caps which further impact booking volumes. Once these are removed occupancy levels will fall, prices will fall and the already tepid cash-flow will dissipate.
The travel sentiment ranges between denial and despondency and a conflicted uncoordinated approach is hurting. While airlines speak about high-efficiency particulate absorbing (HEPA) filters on board and the miniscule chance of contracting an infection, the scenes at the airport especially at security confirm that social distancing is not quite the norm. The traveller demographic further confirms the travel sentiment. Gone are the days of multiple travel segments that included traders, students, vacationers, weekend travellers, premium travellers and corporate travellers – to name a few. These have essentially converged to only two classes of travel: essential travel and non-essential travel. And the data confirms the same.
The nature of travel is also changing. For short sectors, folks are reverting back to road travel and that too in their own vehicle where possible. This includes travel for business as well as travel for non-business purposes. It is a segment that may take the longest to return – if at all. Further, bus travel has opened up which comes at a more economic price point and with far less hassles than travelling by air – and is plying beyond just cities — down to the villages. Indeed, for travel between the national capital and several cities in Uttar Pradesh, it is not the rail but the bus that has been taking passengers away from airlines. And going forward as roads become better, and WiFi becomes ubiquitous, the bus will eat into further portions of demand.
For longer sectors, too there is not clear discernment between passengers opting for rail or air. However, certain trends are quite telling. Route imbalances have reversed from the a few weeks ago. For instance, post lockdown as domestic flights were permitted, flights into cities in Uttar Pradesh and Bihar were earlier registering very high occupancy driven by folks returning and fleeing the inability to sustain in metro cities without an income. Now a reverse pattern is being seen. Some anomalies are also seen in traffic to places such as Goa where occupancy has shot up. Whether this is sustainable or note it remains to be seen and for these cities the effect of a second wave as seen in some European holiday destinations cannot be ruled out.
When it comes to international travel, for the most part the skies remain shut. The government has put in place travel bubble arrangements with 18 countries and more are underway. But these only allow for travel between the countries on a point to point basis. Quarantine measures continue to be non-standard across countries and Dubai and Hong Kong have already taken punitive action for the inability of airlines to confirm that non Covid positive traveller boards the flight. The ability to use these cities to take a flight to an onward destination in a different country (referred to as a sixth-freedom right) are now permitted. And this will be the case for a while as countries continue to keep their borders closed. Ironically, keeping the borders closed is a congruent view although it is arrived at by opposite poles. That is, countries that have managed the Covid situation well and those that are finding it challenging to deal with — converge towards the same outcome: to keep the borders closed.
Most importantly, the premium demand has vanished and as demand returns, this may be the last segment to return. Already in offices there is a trend where the most junior staff members are being deputed for travel (a perk often reserved and fought for by senior staff). Additionally, where possible both clients and suppliers are opting for digital interactions further limiting premium demand. And conferences and seminars that provided a strong cushion, albeit on certain destinations, have disappeared.
As the industry continues to hope for a speedy recovery, the recent announcement by the finance ministry indicates otherwise. Specifically, one of the proposals the finance ministry announced proposals included redirecting a travel benefit titled Leave Travel Concession (LTC). This benefit is afforded to central government employees where domestic leisure travel including one trip to the employees' hometown (alternatively two trips to the home town) are reimbursed once in four years. The government has now allowed this benefit to be used towards the purchase of goods or services if done before March of 2021 with certain stipulations. While the mechanics of the scheme are debatable, the fact that it redirects this spending which otherwise would have languished is not.
Finally, multiple reports cite that India's large domestic market will help insulate airlines from collapse. But what they overlook is that the growth driver — that is practice of discounting — is just not working. Overall, this has been the demand stimulation and revenue management strategy for the industry as a whole. But what this never accounted for was for the emotion of fear. And you simply can't discount fear. Airlines are now staring at scenarios where the demand just isn't showing up. Discounting no longer works. And for a price-sensitive market like India that does not bode well.
As the pandemic continues, experts and pundits are busy trying to draw parallels to the past and predict a recovery. But they would be well advised to note that the unprecedented is unprecedented.
Satyendra Pandey is an India market expert and has held a variety of roles within  aviation. His positions include working as the Head of Strategy & Planning at Go Airlines (India) and with CAPA (Centre for Aviation) where he led the Advisory and Research teams. He is also a certified pilot with an instrument rating.