Why India's Airport Development Cannot Force-Fit Western Models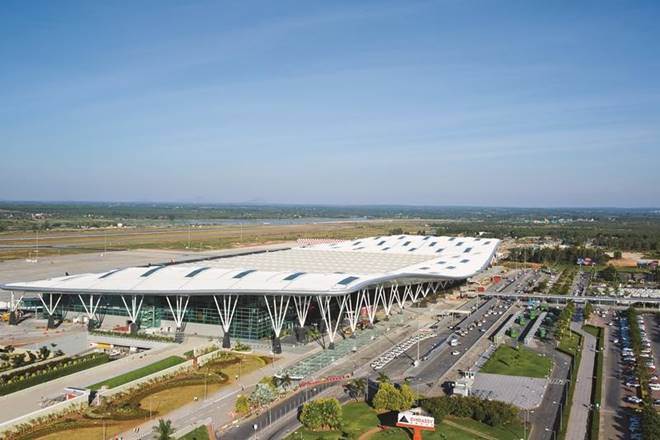 India has witnessed tremendous aviation growth in the past decade. Airports are bursting at the seams and the capacity lags far behind demand. The financial year 2018-19 saw 275 million travellers, 2.5 million air transport movements and 3.5 million metric tonnes of cargo flights in and out of Indian airports. This number is only going to grow.
With a 300 million-strong middle class, low air travel penetration and an increasing propensity to spend, India is targeting 500 million passenger trips in the next 20-years. Forecasts estimate that India will be the third-largest aviation market within the next 6–7 years. 
To facilitate this growth, the government of India continues its drive towards privatization of airports. The beginning of the year saw ~48 % of domestic capacity under PPP airports. This number is now 60% after the successful bids by Adani Airports for six airports. Another six airports maybe soon bid out bringing the total airport capacity under PPP models to 65%. This is in addition to new expansion projects that are underway. 
| | | |
| --- | --- | --- |
| Airport | Expansion At The Current Airport | New Airport and Issues |
| DELHI (DIAL) | 4th Runway by 2021 | Jewar airport – in Uttar Pradesh. Awarded to Zurich Airports. Target date 2023 |
| MUMBAI (MIAL) | Not possible | Navi Mumbai airport – underway. Challenges remain. Likely completion 2024. Navi Mumbai awarded to existing airport operator – thus will not lead to additional competition |
| BANGALORE (BIAL) | 2nd Runway by end 2019 | None planned. Should be evaluated including opening up HAL airfield which is not available for commercial flights per agreement with airport operator |
| KOLKATA | Efficiency improvement project underway | Extreme challenges with land identification (and acquisition) for a second airport |
| HYDERABAD (GHIAL) | 2nd Runway to be commissioned. Date not determined | Existing second airport not available for commercial flights per OMDA with airport operator |
| CHENNAI | Not possible in the current scenario | 2 sites identified. Consultants to be appointed. Completion date in 5 – 7 years |
| PUNE | Not possible in the current scenario | The site identified in Purandar, no clarity on land acquisition and timelines  |
| AHMEDABAD | Not possible in the current scenario | The second airport to come up in Dholera with a target completion date of 2022 |
| GOA | 2nd Airport by 2020 | The new airport at Mopa awarded to GMR. Target date 2022 |
Yet India's airport development is also challenged in that it has witnessed a force-fitting of western models on the Indian market. Consequently, this has led to poor capacity planning decisions the burden of which is borne by the passengers. 
With upcoming privatization initiatives, the skill of airport master planning is one that has to integrate an understanding of the Indian consumer and the travel trends. The market reality is one where, of a population of 1.3 billion, eighty-four per cent survive on a per-capita income of less than $1200. And within the remaining segment that flies, eighty per cent of the traffic is now on low-cost airlines.
These passengers demand efficient airports that are low-cost but high quality and enable folks to fly in and out while minimizing time. Airport development has to be aligned with this nature of demand. Building fancy shopping areas with jetbridges attached simply does not cut it.
Similarly,  lounges, large floor areas, artwork, expensive parking and the 150 rupee cup of "Chai tea" are items simply not aligned to the market demand. Rather these epitomize a mindset where western models have been force-fit in the Indian context. A mindset that completely ignores the price sensitivity of the Indian passenger. And a mindset that glosses over the passenger who neither expects nor wants to pay for these features and facilities but is left with no choice.
Why the consumer is eventually burdened with the charges traces to the current economic regulatory model of Indian airports. Currently, PPP airports are guaranteed a return on equity of 16%. This is made possible by means of charges borne by the flying public. The process involves the airports submitting traffic projections along with operating expenses, taxes, the cost of capital, any subsidies received and capex plans to the regulator.
A target revenue figure is calculated and the gap between the target revenue and actual revenue is recovered via the levy of User Development Fees (UDF) to the passengers. That's not all, in cases where the airport is unable to secure adequate financing for capex, the funding gap between the financing secured and financing required is again borne by the passengers via airport development fees (ADF).
Needless to say, this model is flawed, because the burden falls on the consumer. Consider these numbers: the Delhi airports final project cost was 3.8 times the initial estimate and in the case of Mumbai it was 1.7 times the initial estimate.
The cost of these overruns was covered by the flying public. Both airports were allowed to levy development fees to the tune of nearly Rs 3,400 crore.  The contribution via fees levied on passengers being 1.2X–1.4X the equity contribution in the case of Delhi and 3.0X–3.2X in the case of Mumbai. Given the recent expansion at Bengaluru airport estimated to cost in excess of Rs 10,340 crores and preliminary numbers being floated for Jewar and Navi Mumbai airports, a similar outcome may be assumed. This is simply not the solution that the market needs.
Finally, airport development in India has to assess demand characteristics which are very different from what is seen in the West and also show regional variations. Several firms pitch projects that highlight how a particular city will be the most vibrant hub-airport in the future. They support this case with the geo-strategic location of India and the traffic trends. Often what is overlooked is the fact that a hub requires several elements including a strong anchor carrier with a specific business model.
Attempting to copy the aviation success of airports such as Singapore, Dubai, London is fraught with inconsistencies – yet several airport pitches and plans call for doing just that. Again an unsustainable proposition – especially outside of the metro cities — and one that will come to the forefront in the next round of airport privatization. Ironically, it is not the funding that is lacking rather the imagination.
India's airport development model needs revisiting. We cannot continue to blindly force-fit western solutions in a country where the demand profile is very different. An airport development model that is fit for purpose is the need of the hour.
Satyendra Pandey is an India market expert and has held a variety of roles within the aviation business. His positions include working as the Head of Strategy & Planning at Go Airlines (India) and with CAPA (Centre for Aviation) where he led the Advisory and Research teams. 
Having lived and worked across four continents, he is also a certified pilot with an Instrument rating.