The Airport in Jewar: A Much Needed Respite For Travellers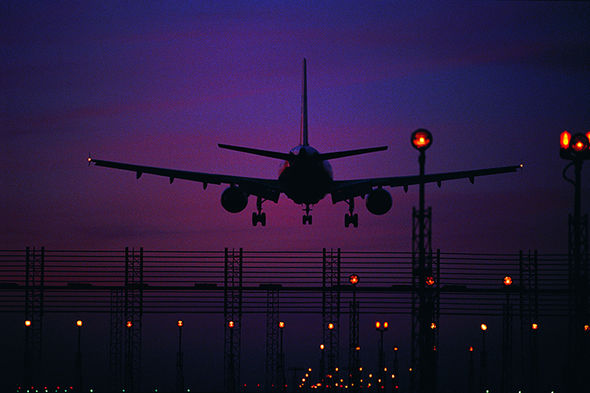 Airports are strategic assets for the nation. By their very nature, they drive output, employment and connectivity impacts. The connectivity, in turn, lends itself to improving tourism, trade, technology, transport and talent. It is no wonder that the government has set about on an ambitious plan towards improving the country's infrastructure.
Yet when it comes to India's airport development, it has been lopsided at best. For too long, the focus has been on ensuring returns to airport operators rather than managing the risks. This has partly been done via a grant of a monopoly status and limiting each city to one airport. But this is about to change for the National Capital Region. Courtesy the new airport in Jewar (Uttar Pradesh). 
Citizens disadvantaged by a single airport
The catchment area – that is the areas from which an airport gets traffic – for cities like Delhi is large enough to justify not only dual airports but multiple airports. Yet, in a testament to lobbies and vested interests, multiple airports have not come up. 
Against this backdrop, as cities have become expensive, citizens have moved to outlying areas. For Delhi, the diaspora has spread out to the National Capital Region – which now is estimated to have a population of close to 50 million citizens. This includes cities like Noida — technically in an adjoining state. Cities like Noida have seen an influx of residents because of affordability. Yet ask a resident from Noida on how far they have to travel to catch a flight and one will repeatedly hear horror stories. And the associated impacts on productivity and performance. 
As this outward expansion continues, one hopes that policymakers will incorporate this into airport development. Because citizens in large catchment areas are disadvantaged by a single airport. By aligning airport development with the stated policy goals of affordability and sustainability, this challenge can be alleviated. And having more than one airport serving the catchment goes a long way towards providing consumers choice and competition. 
Airport deployment in India has been extremely uneven. While the country may have swanky new terminal buildings, the fact remains that India has only seen the addition of two runways in the last 50 years. But on comprehensive capacity, which includes the capacity of the airspace around the airport as well as the land-side access and intermodal connectivity, airport development is found wanting. 
The reason that capacity expansion at Indian airports has mostly focused on the terminals is because it involves the incentive to construct backed by a distorted policy that rewards inputs and not outputs. Ask any Indian airport operator for capacity details, and they will promptly recite their terminal capacity numbers along with glossy photographs of their latest construction. Curiously missing is the total capacity of the airport, which includes land-side capacity and the airside capacity – which must be concurrent to the terminal capacity. 
With Delhi airport being saturated, the new airport at Jewar will partly help alleviate this issue. And this will not only help in decongesting air-traffic but also city traffic. A win-win in many ways. 
A challenge and an opportunity
That said, the management and coordination of two large airports serving a partly overlapping catchment also poses a challenge. In that, the airspace, land-side access and intermodal links have to be planned. Similarly, the value proposition must be compelling for airlines to serve both airports. Or the offering differentiated enough where stakeholders are able to choose one or the other without competing for their profits away. Or worse cannibalizing their own operating margins. 
Jewar is already considering extremely an ambitious build-out with six runways, an initial spend of INR 15,000 crores, and with 2200 acres of land to be developed in a phase-wise manner. For the State of Uttar Pradesh with only six operational airports and a total tourist volume of ~288 million (which balloons to double that in years when the Kumbh Mela is held), the airport is a matter of pride, prestige and socio-economic progress. Delivered well – with zero cost overruns, within timelines and built for the traffic segment it serves – the airport can be a driver for boosting the State's competitiveness. And for now, with the additional policy initiatives around labour reform, tax reform and clearances it seems the focus is just that.   
The Jewar airport also bodes well for the National Capital Region with its large travel base and a spread-out population. Even so, precautions must be taken, including modelling of second and third-order impacts. 
Paradoxically, the competition will unlock additional capacity at a saturated airport
India's airports have been saturated for a while, and Delhi airport is no exception. This based on peak capacity and utilization. While efficiency enhancements have been made, these are still far behind comparable airports with comparable infrastructure. Interestingly, competition is likely to change this. Because stakeholders are aware that passengers choose airports based on airlines, the nature of the destination, cost and convenience. This has already been witnessed in cities like London, where demand thrives along with five airports that cater to the demand. Similarly, cities like Chicago or Bangkok also have two airports – fostering competition and affordability. But until now, passengers in India have been denied this choice. And consequently denied convenience and affordability.
With the launch of the second airport at Jewar, stakeholders will finally have a choice. Airlines will have options to offer schedules that they otherwise could not due to capacity saturation. In response to competition, it is likely that Delhi airport will undertake further efficiency improvements and unlock additional capacity. 
Jewar – the first step towards inclusive development and access
Inclusive growth, affordability and access are terms woven with the policy agenda. And the very presence of an airport leads to output, employment and connectivity. It is also proven that the airports clearly benefits residents that are in proximity to it while making for "uneasy-connectivity" for others. When layered with other factors like productivity, performance, real-estate values, housing, safety and spending – there is a clear and visible impact. To this end, dual-airports will provide for growth that is not concentrated in one area of the city. And perhaps in doing so inspire other cities to follow. 
Caution though, must be taken so that another set of inflated inputs and cost overruns don't creep into the development process. As it stands cash-flow risk to consumer-choice risk and project financing risks are moving very dynamically and are impacted by the pandemic. Yet against the broader framework, the citizens of the NCR region — especially those disadvantaged by the monopoly position of the current airport — cannot wait any longer.  
The airport in Jewar will finally bring a much-needed respite to travellers.