What India Must Do To Up Its Game In Aerospace Engineering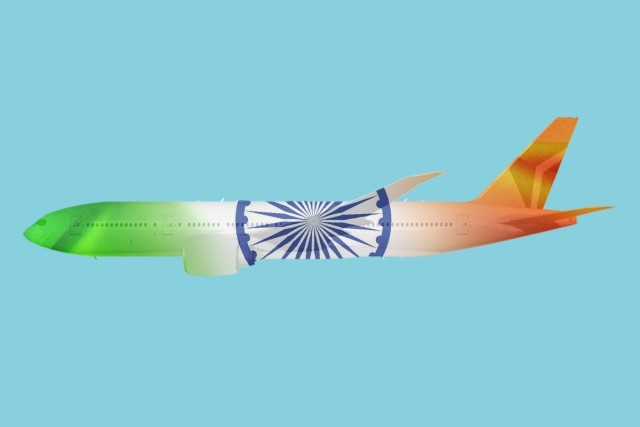 As India navigates its way towards a top global position, aerospace leadership is an area that has immense potential. This is because all the elements that are required for aerospace to flourish namely, talent, technology, trade, treaties and a growing user base are already present in the country.
Where there has been a lack of focus is the aircraft manufacturing sector. This need not be the case. With the elements required already present, the right policy prescriptions can propel India towards the desired outcome.
Within aerospace the avenues are many but at the apex lies the ability to produce large commercially viable aircraft. This ability, as of now, remains concentrated with two manufacturers: Airbus and Boeing — and consequently with the US, the UK, France and Germany.
Russia is the only non-Western country to possess considerably-advanced aircraft-manufacturing capabilities. But even it lags behind the West in terms of advanced material sciences and fuel efficiency.
Another country racing towards building its own civil aircraft is China. With double-digit economic growth for over three decades, it has heavily invested in research and development, with numerous companies involved in the manufacturing of aerospace products.
While China is fast developing the ability to produce a viable, wide-body commercial aircraft, there are inherent problems of global certifications and general acceptance. Add to that the increasing geo-political frictions with China and the rest of the world. This too provides an avenue for India to position itself in this domain.
The very topic of aerospace manufacturing is often scoffed at by many, indicating that there are other social and economic issues in the country that require more focus. Yet, in looking out to the next 50 years, it is an area of manufacturing that will have many indirect and induced impacts. This is an avenue from which many areas of mobility will be directly and indirectly influenced.
Aerospace manufacturing demands a comprehensive ecosystem, which requires diverse skills and work-streams to be built, leaving no room for error. From materials science to aerodynamics, from design to avionics and from bio-mimicry to physiological factors, all elements must perfectly align in this mammoth industrial undertaking.
To foster this, the research and development infrastructure has to be one that consistently churns out a stream of patents and applied research. This is a clear lacuna in the country. While some universities offer degrees in aeronautics, the ability to churn out applied research and the appetite for such studies is limited.
In this regard, India is well advised to emulate what countries like the US, Russia and China have done. In the USA, the Defense Advanced Research Projects Agency (DARPA) produces a wealth of research and encourages talent from the private sector to work collaboratively via short and medium term assignments.
Russia has noted institutions such as the Central Aerohydrodynamic Institute or the Gromov Flight Research Institute, which have also churned out extremely critical studies.
China has universities such as Beihang University, Nanjing University of Aeronautics and Astronautics, Shenyang Aerospace University and Harbin Institute of Technology that churn out an increasing volume of critical studies. This is in addition to what is being produced by its own aircraft manufacturers.
When it comes to aircraft engineering, the research in India is concentrated at the Defence Research and Development Organisation. Some research is also undertaken at Hindustan Aeronautics Limited, ADC and National Aerospace Laboratories but it is functional and focused on current challenges.
The spirit of innovation, of looking to the future and breaking new boundaries are missing. New promising talent is simply not taking to these pure research and discovery roles in India. Rather they go and flourish overseas.
This need not be the case, and as proof one only has to look to the Indian Space Research Organisation (ISRO) which continues to break boundaries. Space technology indeed has made advances to the point where we are ahead of even Korea and Japan. But on the aeronautical research side, we remain far behind. There simply has not been a focus on the sector.
The lack of focus on the sector also manifests itself in other ways. For instance, India has also not been quick to respond when opportunities present themselves.
For instance, at the end of the Cold War and the collapse of USSR, China welcomed aerospace experts from Ukraine, Russia, Romania, Poland and other Warsaw Pact countries, providing them with not only regular employment (a rarity during USSR's collapse), but also liberally rewarded their research and tenure.
The research base created by these contract scientists and engineers, along with their intensive cooperation with Chinese researchers, resulted in the establishment of robust aerospace industry, complementing China's staggering scale of manufacturing.
Interestingly, with several aerospace manufacturers facing financial challenges and with the rapid spread of the coronavirus pandemic, a similar situation has presented itself once again. And this time, India's position is much stronger.
Furthermore, the geopolitical dynamics and China's position are now playing in India's favour.
Companies that in the past may have overlooked India are likely to re-evaluate their position. India can now push for terms that include technology transfer rather than terms that only provide market access.
This includes working with companies such as Embraer in Brazil, RUAG in Switzerland, Mitsubuishi Heavy Industries in Japan, Antonov in Ukraine, and even Boeing in the United States. Add to that the fact that India already manufactures aircraft: the Pushpak, Tejas, Hansa, Saras and most recently the NM5.
A strategic collaboration or a complete buyout of these programmes can very well be a source of talent and research and development which then goes on to further innovation and advancement in aerospace.
As India increasingly asserts itself on the world stage, aerospace manufacturing is a sector that is now screaming for attention. This is a sector that can secure economic growth and job creation in sizeable proportions, and pave the way for India to develop its research and development capabilities.
Satyendra Pandey is an India market expert and has held a variety of roles within aviation. His positions include working as the Head of Strategy & Planning at Go Airlines (India) and with CAPA (Centre for Aviation) where he led the Advisory and Research teams. He is also a certified pilot with an instrument rating.