Another Global Recession Looms Large As Coronavirus Cases Rise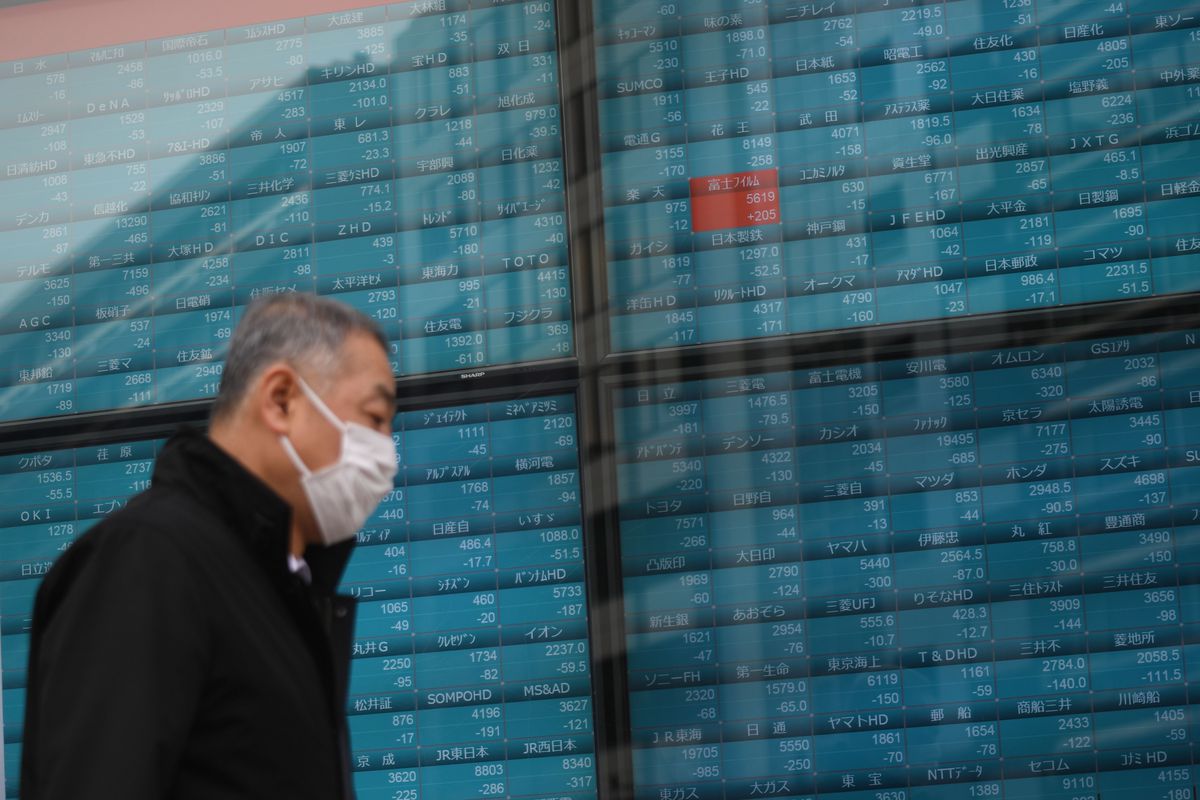 The Organisation for Economic Cooperation and Development (OECD) has warned that the coronavirus (COVID-19) outbreak could push the global economy to the brink of recession.
In the report titled "Coronavirus: The world economy at risk", OECD said growth prospects remain highly uncertain.
The report has forecast a growth of just 2.4 per cent in 2020, down from 2.9 per cent in November. In the worst-case scenario of a "more intensive" outbreak, this growth could halve to 1.5 per cent. The global economy could recover to 3.3 per cent growth in 2021, assuming the epidemic peaked in China in the first quarter of this year and other outbreaks proved mild and contained.
India's growth forecast for 2020-21 has been slashed by 110 basis points (bps) to 5.1 per cent.
"Growth continued to be subdued in many emerging market economies, with GDP growth slowly easing in China and large non-performing loans and overleveraged corporate balance sheets weighing on investment in India. An upturn will require a positive impact from reforms and monetary policy support in India and Brazil," OECD said in its interim economic assessment.
Output contractions in China are being felt around the world, reflecting the key and the rising role China has in global supply chains, travel and commodity markets. The Governments need to act swiftly and forcefully to overcome the coronavirus and its economic impact.
Compared to the SARS outbreak in 2003, the global economy has become substantially more interconnected, and China plays a far greater role in global output, trade, tourism, and commodity markets. This amplifies the economic spill-overs to other countries from an adverse shock in China. The probability of this outbreak threatening to exert a substantial drag on global growth in 2020 is very high.
As per OECD, the growth could be weaker still if downside risks materialise. In the near-term, the major downside risk is that the impact of the coronavirus proves longer lasting and more intensive than assumed in the projections. If the outbreaks spread more widely in the Asia-Pacific region or the major advanced economies in the northern hemisphere, the adverse effects on global growth and trade will be much worse and more widespread. Illustrative simulations of this downside risk scenario suggest that global GDP could possibly be reduced by 1.5 per cent in 2020, rather than by 0.5 per cent as in the base-case scenario.
A larger decline in growth prospects of this magnitude would lower global GDP growth to around 1.5 per cent in 2020 and could push several economies into recession, including Japan and the euro area. The overall impact on China would also intensify, reflecting the decline in key export markets and supplying economies.
As per the OECD report, targeted measures are needed in China and the economies most affected by the coronavirus outbreak, the monetary policy needs to remain supportive, the fiscal support needs to be enhanced via stronger public investment, and there is a need for a globally coordinated action if downside risks materialise