Biweekly India Infrahub Newsletter: Chronicling The Key Developments Around Infrastructure Policies And Projects Of India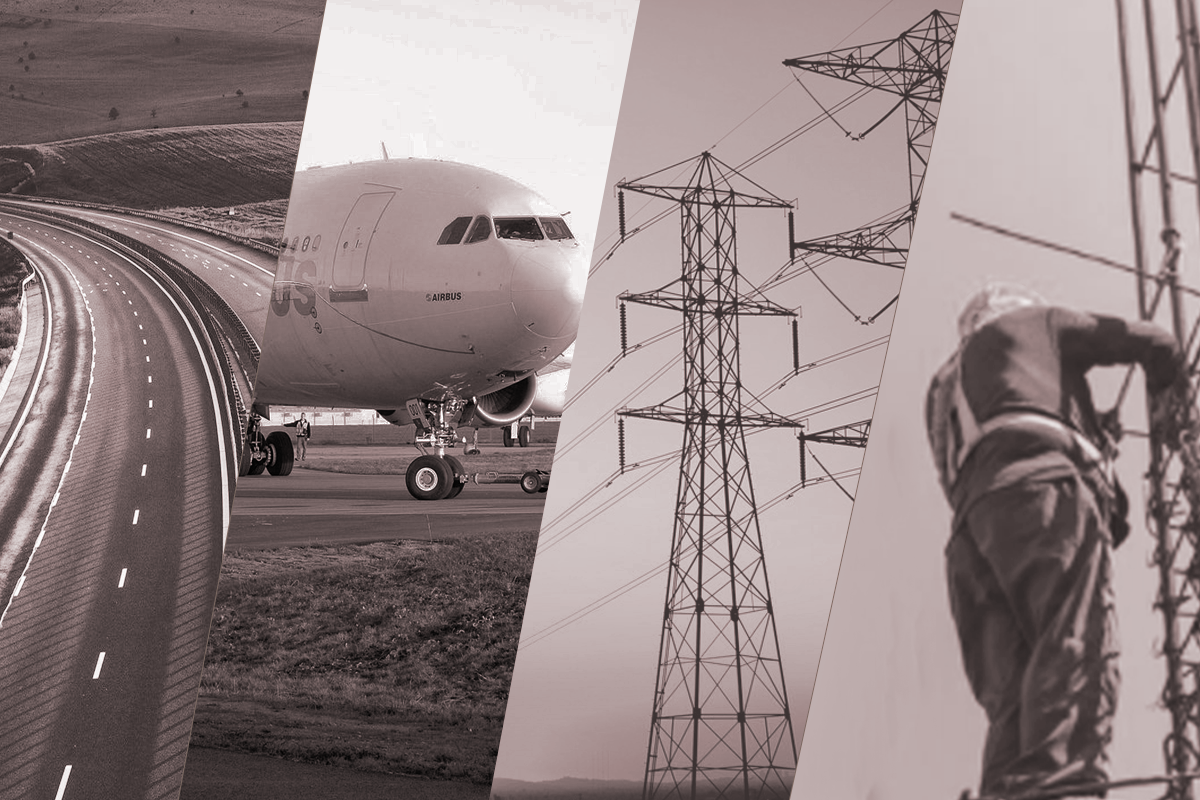 Dear Reader,
As we head towards normalcy trough series of unlocks, economy tries to look up again, sector after sector resume operations, migrant labours head back to build infrastructure and nation, as we keep calibrating impact of pandemic and shrink in growth, ambitious infrastructure projects have started making news again.
While growing COVID-19 cases continue to be main concern, governments proceed to green signal infrastructure projects. Let's march ahead with key events in Railway, Roads, Aviation, Energy, Transport and Affordable housing sectors, our takes and expert commentaries on daily infrastructure events.
---
Commentaries & Opinions
Taking Debt Off Air India Books Is Way To Go: Selling It At Re 1 Is Poor Political Optics
by R Jagannathan
The Narendra Modi government seems finally to be seeing the light on how Air India should be privatised. After the failure of its 2018 privatisation proposal, where it had not only proposed to retain some residual stake but also overload the airline with debt, a few months ago it decided to leave only some debt on the airline's balance-sheet.
This is the right thing to do, both politically and economically. Air India should be sold without its debt, and suddenly we could see more suitors than just the Tatas. (read full article)
---
Why An Energy Revolution In India Cannot Take Off Without Upgrading And Creating Storage Capacity
by Anand Gurumoorthy
India has committed to an ambitious target of generating 175 GW through renewable sources by 2022. Of this, 100 GW will be through solar.
Note, this doesn't mean we are shifting away from coal; the use of coal will also double. It is a matter of concern that solar energy expansion in India may be limited not by installed solar energy capacity, but by the lack of grid-scale energy storage infrastructure. In short, we will need nothing short of an energy storage revolution in India to meet the ambitious solar energy plans of the Indian government. (read full article)
---
Roads & Railways
Nagpur Heritage Station To Be Redeveloped As World-Class
With the Heritage Conservation Committee's approval for the redevelopment plan of Nagpur railway station, the rail premise is all set to undergo a massive makeover with segregation of incoming and outgoing passenger flow.
The plan envisages de-cluttering heritage buildings by relocating the surrounding similar-looking buildings, and enhancing the beauty as well as the grandeur of the heritage building. (
read full article
)
---
Union Road Transport And Highways Ministry Releases Over ₹10,000 Cr To Road Developers To Expedite Work On Ongoing Projects
The ministry of road transport and highways (MoRTH) announced on Wednesday (Sep 9) that it has released over Rs 10,000 crore as payments to contractors over the last couple of months, and Rs. 2,475 crore is in the process of being disbursed.
"A sum of ₹10,339 crore has been released by the Ministry during the COVID-19 period under the simplified payment process as envisaged in the ambitious Atmanirbhar Bharat scheme," the ministry said in a statement. (read full article)
---
PM Modi-Led CCEA Approves Rs 5600-Crore Haryana Orbital Rail Corridor: Here's All You Need To Know
The Cabinet Committee on Economic Affairs chaired by Prime Minister Narendra Modi on Monday (September 14, 2020) approved the 122-km Haryana Orbital Rail Corridor Project (HORC) from Palwal to Sonipat via Sohna-Manesar-Kharkhauda. (read full article)
---
Bengaluru: Civil Work On 56 Km ORR-Airport Metro Set To Commence By Dec 2020, BMRCL-BIAL Sign MoU For 2 Airport Metro Stations
Bangalore Metro Rail Corporation Ltd has signed a Memorandum of Understanding (MoU) with Bangalore Metro Rail Corporation (BMRCL) to establish the 4.95 km airport section of the 37 km Airport Line will connect Kempegowda International Airport to KR Puram Station through 17 stations as part of the Bangalore Metro Phase 2B project.
The ORR-Airport Metro is being established as per the Metro Policy 2017 with equal equity financing model by the Government of India and the State Government. The approval of the Government of India is expected by December 2020. (read full article)
---
Aviation & Ports
India Needs USD 50 Billion Investment To Build Airport Assets: KPMG Report
India needs an estimated USD 50 billion in building airport assets over the next two decades to cater to demand, with the next five years expected to see significant investments in the airports sector, according to a report.
By 2027, the number of domestic passengers is estimated to be around 500 million while the number of international passengers is expected to swell to 200 million by that time, according to a KPMG report on India's infrastructure sector. (read full article)
---
Boost To Indian Ship Building Industry: Major Indian Ports Directed To Use 'Made In India' Tug Boats
In a move to promote Indian ship building industry, a decision has been taken directing all major ports to use only Indian built tug boats now onwards, a Make-in-India initiative by the Shipping Ministry.
Shipping Minister Mansukh Mandaviya has said that the government is taking 360 degree actions to revive old shipyards and promote ship building in India. "It is a step towards bolstering the revival of Indian Ship building and a big move towards Atma Nirbhar Bharat." he added. (read full article)
---
Andhra Government Approves Adani Ports's Acquisition Of India's Second Biggest Private Port At Krishnapatnam
Andhra Pradesh state cabinet led by Chief Minister YS Jagan Mohan Reddy has approved the Krishnapatnam port deal, paving way for  Adani Ports and Special Economic Zone Ltd (APSEZ) to conclude the deal for acquiring a 75 per cent controlling stake in Krishnapatnam Port Company Ltd (KPCL) for an enterprise value of ₹13,572 crore.
Adani Port is also developing a container transhipment port at Vizhinjam in Kerala. Vizhinjam is being developed as a container transhipment port with an investment of ₹5,552 crore and set to compete with Colombo because its basic infrastructure such as water depth and proximity to the main shipping lane is better than Colombo the biggest transhipment facility in the region. (read full article)
---
Energy
Adani Green Ranked As World's Top Solar PV Developer With Renewable Energy Portfolio Exceeding Entire Installed Solar Capacity Of US
India-based Adani Green Energy has emerged as the top solar PV developer in the world based on its operational, under construction, and awarded (contracted) projects.
According to a report by research firm Mercom that ranked top 10 global large-scale (utility-scale) solar PV developers, Adani was the #1 global solar power generation asset owner. (read full article)
---
Government Working On PLI Scheme For Auto And Component Manufacturers And Reduce GST On EV Batteries
NITI Aayog CEO, Amitabh Kant said that the Union government is chalking out a PLI (Production-linked incentive) scheme for auto and component manufacturers to reduce dependence on imports, proposing, working on reducing GST on EV (Electric Vehicle) batteries and will be rolling out a vehicle scrappage policy soon.
"India must look at first mover advantage for producing all components for EVs, stepping towards being future global leader", India can lead in battery manufacturing, assembling and packaging, he pointed. (read full article)
---
For more and regular updates follow us on social media below