Bi-Weekly: India Infrastructure Updates, Infrastructure Exclusive Magazine And Much More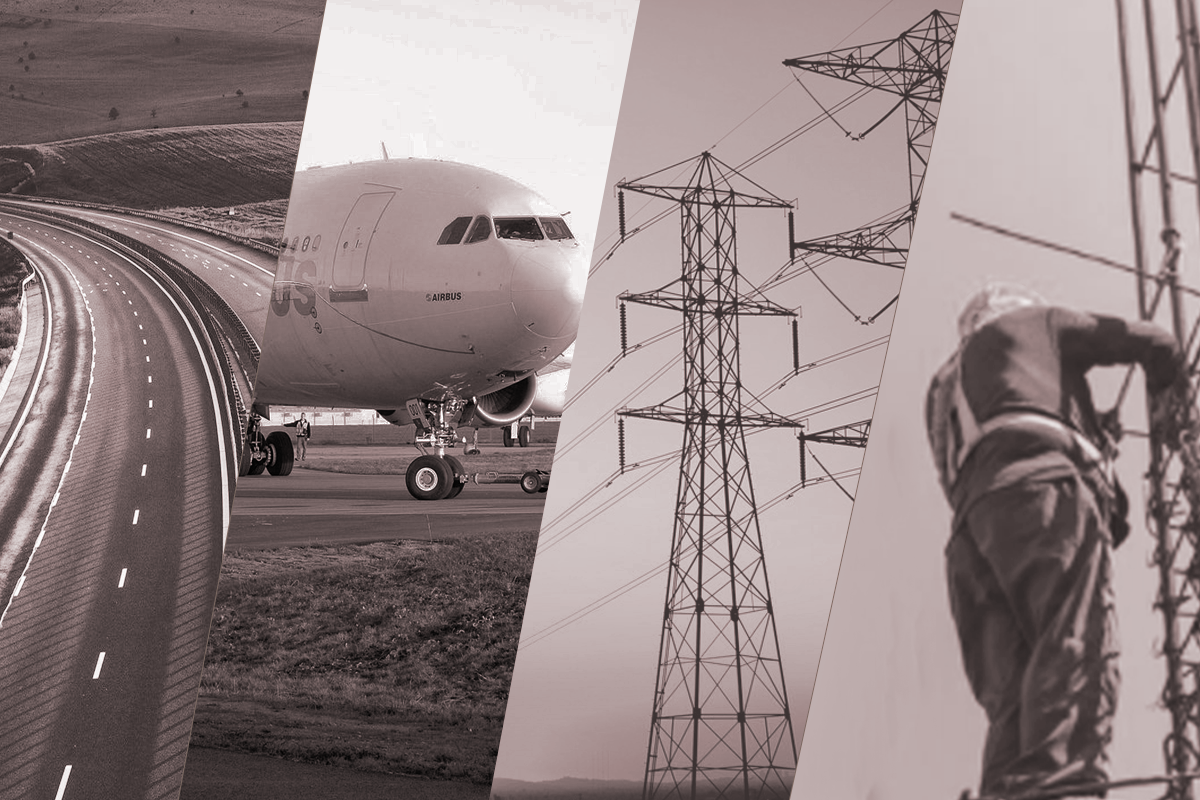 Dear Reader,
As India Infra Hub team keeps you updated with all infrastructure and related events, further, nudging you with niche analysis and in depth insights into various sectors of Indian Infrastructure, we are launching our first infrastructure exclusive print and e-magazine, Our first magazine looks at metro rail systems in India, current developments and envisions and future for metro rail transit in Indian cities.
As several sectors grow back inching towards pre-COVID levels, let's march ahead with key events in Railway, Roads, Aviation, Energy, Transport and Affordable housing sectors, our takes and expert commentaries on daily infrastructure events.
---
Coming Soon: A comprehensive report on Indian Metro Rail Projects by Aashish Chandorkar. 
Aashish is one of India's well known policy commentators on Infrastructure and Energy
---
Commentaries & Opinions
Towards An In-Country Solution: Why There Is An Urgent Need To Build Aircraft Leasing And Financing Infrastructure
by Satyendra Pandey
Aviation industry stakeholders are screaming for solutions, and the need to build India's aircraft leasing and financing infrastructure has never been more urgent.
It is an area where India can try and eliminate dependence on foreign entities — in line with the atmanirbhar philosophy. With foreign exchange outflows of approximately $2.5 billion per year directly attributed to a lack of a financing infrastructure, it is an area that can no longer wait for reforms. (read full article)
---
Indian MRO: The 1.4 Billion Dollar Opportunity
by Satyendra Pandey
India prides itself with producing some of the best engineering minds and technical talent. This talent is spread out across the globe and delivers results for companies and governments at home and overseas. Yet when it comes to the highly technical field relating to maintenance, repair and overhaul of aircraft (MRO), India has been lagging. The country spends USD 1.4 billion annually that is paid to overseas providers to maintain aircraft. Largely because of the prohibitive tax structure, uncoordinated policy approaches and a reluctance of private capital to enter this sector. Yet, earlier this year, in a move that caught much of the industry by surprise, this was addressed in a very direct manner. In one fell swoop, the government adjusted the rates of MRO taxation from 18% to 5% via a notification on 25th March, 2020. Further, it changed the place of supply for B2B MRO services to the location of recipient. Finally, the benefit of full input tax credit was extended. While nuances remain to be ironed out, a USD 1.4 billion opportunity is now open for stakeholders. (read full article)
---
Railways

First Look Of Lightweight RRTS Train Unveiled
With automatic doors, onboard Wi-FI, and overhead luggage rack among many other modern amenities, the first look of the lightweight RRTS (Regional Rapid Transit System) train was unveiled amid the presence of top brass of Housing and Urban Affairs Ministry, National Capital Region Transport Corporation (NCRTC) and Bombardier India.
The prototype is scheduled to roll off the production line in 2022 and will be put into public use after extensive trials. NCRTC will procure 30 train sets of 6 cars each for operating regional rail services on the entire corridor and 10 train sets of 3 cars each for operating local transit services in Meerut. (
read full article
)
---

Railways To Seek Cabinet Nod For Levying User Fee On Stations By November
AC passengers have to pay a bit more than non-AC class as the Railways is expediting the proposal seeking cabinet approval for levying user fee on selected major stations across the country. According to the plan, the user fee proposal is slated to be finalised before November 6, the last date of submission of Request for Quotation (RFQ) for New Delhi station redevelopment.. (read full article)
---

Tata Project, L&T In Race As Technical Bids For Bullet Train Project Opens
The Afcons-IRCON consortium, Larsen & Toubro and the NCC-Tata Project consortium are in the race as the technical bids for the design and construction of the 237 km main line of the Mumbai-Ahmedabad high speed rail corridor project opened on Wednesday. (read full article)
---

As Station Redevelopment Projects Gain Momentum, Indian Railways Considering A Plan To Introduce 'User Fee' As Part Of Fare
Passengers have to pay more for train journey as the Railways is finalising the blueprint for levying user fee from rail users taking trains from busy stations, most probably after Bihar elections.
Though the exact amount to be levied on train ticket as user fee is being worked out by the traffic directorate, it is likely to be around Rs 50 and as the platform ticket has been recently hiked to the same amount of Rs 50 to curb the excess flow of people in the platform keeping Covid situation in mind. (read full article)
---
Roads

India's Strategic Atal Tunnel For All Weather Connectivity To Ladakh Is Ready: Here Are Its Pictures And Video
India's strategic Atal Tunnel on the Leh-Manali highway is all set to be inaugurated by Prime Minister Narendra Modi on 3 October. The ceremony will also be attended by Defence Minister Rajnath Singh, Chief Of Defence Staff General Bipin Rawat and Army Chief General M M Naravane. (read full article)
---

NHAI Scraps Fourth TOT Bundle, Invites Bids For Fifth TOT Bundle With 20 Years Concession Period
The National Highways Authority of India (NHAI )has invited bids for the fifth bundle of National Highway Projects under Toll-Operate-Transfer (TOT).
The model seeks to address the risks associated with such a long concession contract and there are multiple provisions in the model concession agreement, which are designed to take care of eventualities like roadway expansion, high toll traffic variation etc to ensure that concessionaires are not exposed to undue risks. The TOT operator has a right to collect user fee and has an obligation to operate and maintain the stretches during the concession period. The TOT model has been developed to encourage private participation in highway sector and generate more resources for construction of future highways. (read full article)
---
Water & Sanitation

Namami Gange Mission: PM Narendra Modi Inaugurates 6 Mega STPs In Uttarakhand, Says Projects Worth More Than Rs 30,000 Cr In Progress Or Completed To Clean The River
Prime Minister Narendra Modi on Tuesday (Sep 29) inaugurated 6 mega development projects in Uttarakhand under the Namami Gange Mission today through video conference. With the commissioning of the projects the sewage treatment capacity of Uttarakhand has increased 4 times in the last 6 years. (read full article)
---
For more and regular updates follow us on social media below