Purvanchal Expressway To Open For Public From Diwali 2020: CM Yogi Adityanath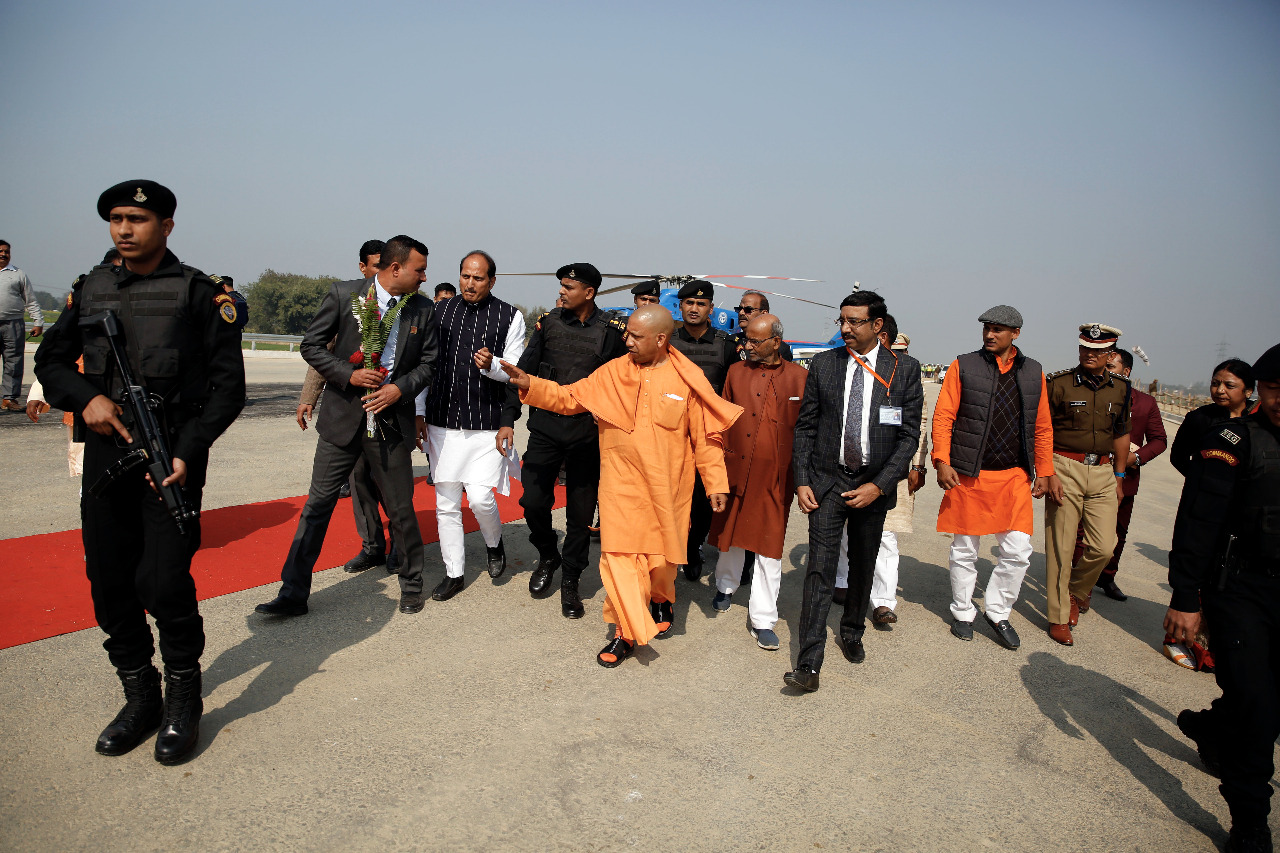 Uttar Pradesh Chief Minister Yogi Adityanath announced that the 340-km-long six-lane (expandable to eight lanes, greenfield Purvanchal Expressway would be operational from Diwali 2020. Speaking at Azamgarh, where he was present for a physical inspection of the expressway, he said that the work for the expressway was being done as per the said timeline.
The six-lane Purvanchal expressway will link the state capital Lucknow with Ghazipur, the easternmost district of UP, passing through Barabanki, Faizabad, Amethi, Sultanpur, Azamgarh and Mau. It will provide the backward districts along the eastern boundary of the state seamless connection to the National Capital Region via Lucknow, Agra and Noida through the Lucknow-Agra Expressway and the Yamuna Expressway.
The expressway is being built under the EPC (Engineering, Procurement and Construction) model, which means that the contractor will be responsible for all the activities from design, procurement, commission, construction to the handover of the project to the end-user.
UPEIDA, which will spend Rs 11,216 crore on the construction of the expressway, has divided the project into eight packages. Three firms — Gayatri Projects Limited, GR Infraprojects and PNC Infratech Limited are executing two packages each while Apco Infra Private Limited and Oriental Structural Engineering have been awarded one package each.
Gayatri Projects Ltd is working on package one and two, Apco Infratech Pvt Ltd on package 3, GR Infra Projects Ltd on package 4 and 7, PNC Infratech Ltd on package 6 and 7 and Oriental Structures Pvt Ltd on package 8.