Tejas Service Comes To A Screeching Halt Amid Unabated Pandemic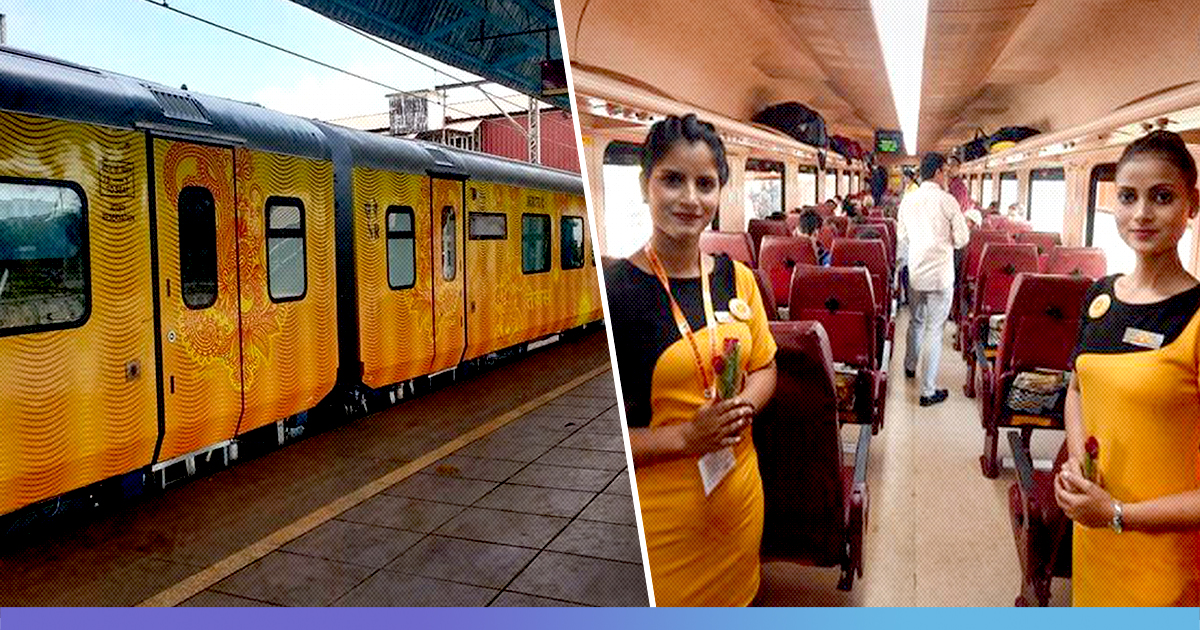 New Delhi, Nov 18: Low occupancy and mass cancellation have forced the Tejas Express, the first train service to be operated privately by Indian Railway Catering And Tourism Corporation Limited (IRCTC), to stop operation as the coronavirus continues to play havoc.
While the Lucknow-New Delhi-Lucknow Tejas Express will remain cancelled from November 23 and Ahmedabad-Mumbai-Ahmedabad will remain cancelled from November 24 due to the less demand, there are about 700 trains including holiday specials are operational facilitating passengers movement across the country.
We will review its decision after seeing the occupancy level of other trains of Indian Railways operating in both these routes, said a senior IRCTC official.
Tejas Express, a premier service, was started by IRCTC on October 4 last year on the Lucknow-Delhi-Lucknow route and on January 19 this year on the Ahmedabad-Mumbai-Ahmedabad route.
However, the entire passenger-carrying train operation was suspended since March 19 this year due to the coronavirus pandemic. The service resumed gradually amid the pandemic catering to the public demand.
The Tejas Express resumed operations from October 17 and only 20 to 30 percent out of the total 736 seats were occupied as against 50-80 percent before the spread of coronavirus.
Since the occupancy rate of these two trains was between 20 percent and 30 per cent on an average, it was not feasible to run the premier service with such low demand, said the IRCTC official.
Meanwhile, railways has converted 100 Covid coaches into regular passenger coaches to be pressed into service as holiday special trains.
Earlier, railways had converted regular non-AC coaches into hospital beds for Covid patients.
Since there is a demand for more holiday specials during Deepavali and Chhat festivals we have kept five trains with 20 re-converted coaches each ready as a stand-by arrangement.
"Since these coaches which were converted as hospital beds for Covid patients, lying idle as not many these coaches were occupied with infected persons. So we decided to use these coaches for festival trains, said s senior Railway Ministry official.
IRCTC, the Railways catering arm, is the first corporate entity to run the Tejas Express services.
IRCTC had issued guidelines for how these trains were to function– every alternate seat on the two trains will be kept vacant to ensure social distancing and passengers will be thermally screened before entering the coach and not allowed to exchange their seats once seated — the guidelines said.