Toll Roads Platform Cube Highways On A Highways Assets Acquisition Spree In India, In Contention For NHAI's Fourth TOT bundle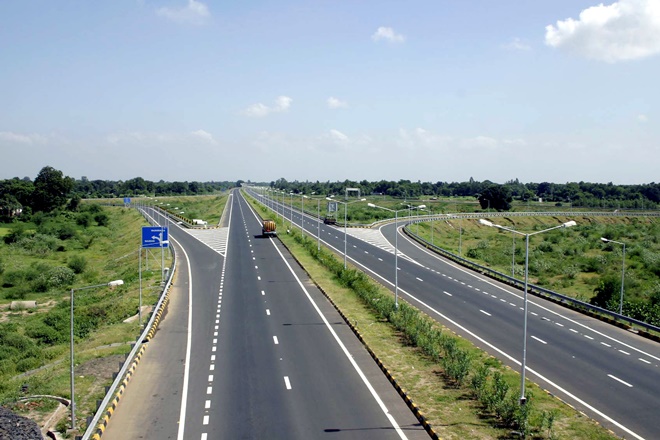 Singapore- based toll roads platform Cube Highways, which had emerged as the highest bidder for the third bundle of the toll-operate-transfer (TOT) projects offered by the National Highways Authority of India (NHAI) by quoting ₹ 5,011-crore fee, is in the reckoning for the fourth TOT bundle that will be on offer shortly.
Other contenders in the fray include IRB Infrastructure, PNC Infratech, MEP Infrastructure and Edelweiss Group
The National Highways Authority of India (NHAI) had invited bids for the fourth round of toll-operate-transfer (TOT) auctions to raise Rs 2,140 crore, with a total of seven road stretches having a cumulative length of 341.46 km. The road stretches in TOT-4 are spread across Jammu & Kashmir, Punjab, Haryana, Rajasthan and Madhya Pradesh. NHAI  had initially planned TOT-4 as a ₹4,150 crore covering over 400 km but subsequently downsized the package, reducing the initial estimated concession value (IECV)—the base price of the bid—to Rs 2,165 crore. The concession period of the bundle has was also reduced to 20 years.
NHAI had invited bids for the third bundle of toll-operate-transfer (TOT) auctions on June 13 last year for nine highway stretches totalling 566.27 km in Uttar Pradesh, Bihar, Jharkhand, and Tamil Nadu.
Cube Highways, which is backed by global infrastructure fund I Squared Capital and World Bank's private investment arm International Finance Corp. (IFC), had quoted ₹5,011 crores to the government for a 30-year concession period to emerge as the top bidder for the third round. This is against the initial estimated concession value (IECV), or reserve price, of ₹4,995.48 crores set by the NHAI for the road bundle.
The National Investment and Infrastructure Fund (NIIF) quoted ₹ 4,230 crores while Mumbai-based IRB quoted ₹ 3,510 crores.
A couple of months before bagging the third bundle from the NHAI, Cube had acquired  five hybrid annuity projects from Dilip Buildcon. In January this year, it entered into an agreement to acquire a 100% stake in KNR Walayar Tollways, an operating toll road in Kerala.
The Union Cabinet in 2016 had authorised NHAI to monetise public-funded National Highway projects. 75 operational NH projects totalling 4500 km and completed under public funding had been identified for potential monetisation using the Toll-Operate-Transfer (TOT) model TOT Model.
TOT model was developed with the aim to encourage private participation in the highways sector.
Under the TOT model, concessionaire paying a one-time concession fee upfront (lump sum), which then enables the concessionaire to operate and toll the project stretch for the pre-determined 30 year concession period. This model is applicable to EPC and BOT (Annuity) highway projects, which have completed at least 2 years since the date of completion.
The model seeks to address the risks associated with such a long concession contract and there are multiple provisions in the model concession agreement, which are designed to take care of eventualities like roadway expansion, high toll traffic variation etc to ensure that concessionaires are not exposed to undue risks.
In April last year (2018), NHAI signed a 30-year concession agreement with Macquarie Infrastructure and Real Assets (MIRA), world's largest infrastructure fund manager, to monetise a bundle of nine fully operational highways involving 648 km in Andhra Pradesh and Gujarat. This was the first concession agreement signed under the Toll-Operate-Transfer (TOT) model. MIRA by making an upfront payment of ₹ 9681.50 crores in return for maintenance of the highways and the 30-year toll collection rights.
As against the NHAI concession value of ₹ 6258 crores MIRA bid ₹ 9681.50 crores representing a premium of 55%. It was also 30% higher than the next highest bid. NIIF also participated in the bid.
Buoyed by the huge over-subscription of the maiden bundle of 9 highway projects under TOT model, the government went in for monetisation of the second tranche of road projects totalling 586 kilometres of national highways in Rajasthan, Gujarat, West Bengal and Bihar. The base bid price was set at ₹ 5,362 crores with the winning bidder receiving a concession period of 30 years. The second bundle, however, was cancelled last year after the response was muted and the bids were below the base price.
In the Budget for 2020-21, the NHAI has been given permission to monetise 12 such bundles covering over 6000 km which is expected to mobilise around Rs 60,000 crore till 2024.