How Deep Is China's Reach In Indian Infra, And How Can The Dragon Be Kept Out Now?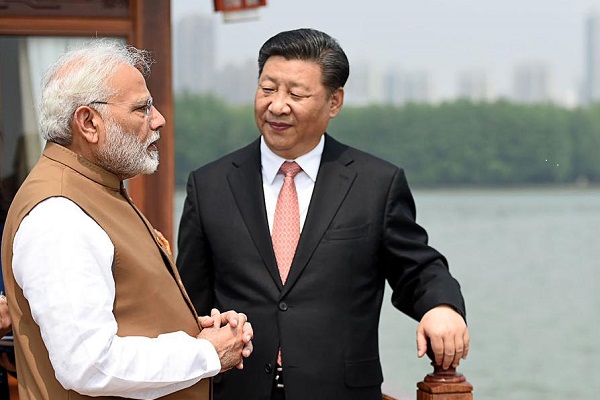 As per a study by Brookings India, 'Following the The Money', since 2014, Chinese companies have been investing in the Indian infrastructure sectors mainly through equipment and project-specific machinery.
As most of the investments are round-tripped it is difficult to gauge the exact quantum of total Chinese investment in India. As per the study, the total current and planned Chinese investment in India has crossed US$26 billion at present.
China Inroads into Infrastructure space
Chinese equipment and machinery firms have been key players in the Indian infra space way since the 2000s.
Some of these are:
Changsha-based construction giant Sany, the world's sixth-largest heavy equipment manufacturer. Its total investments in India have crossed US$86 million (Rs. 600 crores), with a further US$140 million (Rs.1,000 crores) earmarked.
Liugong, the world's tenth-largest construction equipment manufacturer. Their plant in Pitampura, Madhya Pradesh, built at the cost of US$43 million (Rs. 300 crores), is being expanded with a planned investment of US$35 million (Rs. 250 crores).
China Railway Rolling Stock Corporation (CRRC), a state-owned Enterprise (SOE), which is one of the biggest players in China in roads and railways. CRRC won a 10-year contract from the Nagpur metro to supply coaches. It also won a contract for the Kolkata metro project.
Xinxing Group, a steel firm, is a joint venture with three Indian partners and plans to invest US$1.25 billion (Rs. 8,735 crores) in Karnataka.
The other major investment is from the Tsingshan Holding Group. A US$1 billion investment in an integrated steel plant in Dholera, Gujarat, is on the cards.
Post the India-China face-off at Galwan, many reactions have been recorded against Chinese investments in India.
Some key developments in the past week were:
The Delhi-Meerut RRTS, an Asian Development Bank (ADB) funded project had awarded one of its contracts to the Shanghai Tunnel Engineering, earlier.The company had quoted the lowest bid. Now, this project has come under scrutiny as the Letter of Award is yet to be released. However, the scrapping of the contract may not be that easy as the funding agencies like ADB, World Bank have policies that do not discriminate among firms and countries.
Indian Railways has informed that it would terminate the contract awarded to Beijing National Railway Research & Design Institute of Signal & Communication Group Co. Ltd due slow work progress. This contract was awarded in 2016 by DFCCIL to install signalling systems in over 400 km of rail lines on the Eastern Dedicated Freight Corridor.
The Department of Telecommunications (DoT) has asked the state-owned Bharat Sanchar Nigam Limited (BSNL) to rework the tender for 4G network upgradation. It specifically asked BSNL not to use China-made equipment in the upgradation of its 4G facilities. DoT has also asked telecom players to reduce dependency on Chinese equipment and components
Look for Alternate Investment Avenues
Infrastructure will be the key to recovery from the post-Covid recession for India. Almost all the forecasts point to a drop of the GDP numbers for this fiscal. If India has to see V-shaped recovery, the investment in infra is the way forward.
The total capital expenditure in infrastructure sectors in India during fiscals 2020 to 2025 is projected at around Rs 111 lakh crore.
Financing this expenditure will be a huge challenge for India given the blow to the GDP projections. Bringing external funds from bilateral, multilateral and sovereign funds will be the way forward.
Some of the funding avenues could be:
Strengthening infra banking. It's time India started its own AAIB type bank and rope in democratic countries. A good starting point could be the QUAD countries: US, Japan and Australia.
Double down on the NIIF. India should deepen its structural reforms and then approach Global Sovereign Wealth Funds to invest in the NIIF. It should take a leaf out of what Reliance is doing with its Jio platforms and bring in global wealth funds and private equity partners to its platform. India needs to sell its NIP projects like a platform.
Go after bilateral treaties that could circumvent the multi-lateral agencies like ADB, IMF, World Bank where specific country clauses can come against blocking a particular nation. India is realising this when it is going for cancellation of a strategic railway signalling project that a Chinese state-owned company won after competitive bidding.
If India has to ring-fence its infra sector from predatory Chinese investments it has to create an alternate route. The 'Atma-nirbhar' clarion call of the prime minister could be well for Indian equipment makers who can replace Chinese makers.
Another key to the infra value chain is the financing and India has to leverage the geo-political situation to its advantage and access global financing to divert into the Infra projects.