With Over Rs 20 Lakh Crore Investment, National Infrastructure Pipeline Bets Big On Road Sector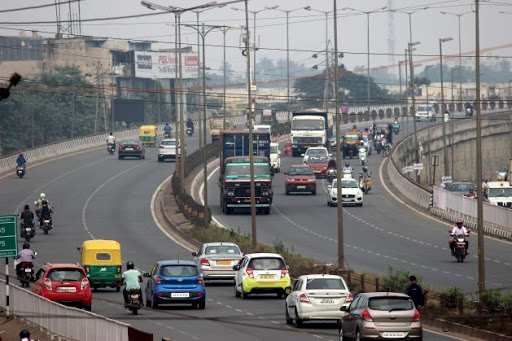 The final report submitted by the Taskforce on the National Infrastructure Pipeline (NIP) has dealt extensively with the Road sector. After Energy, it is the Road sector which has attracted maximum investment over the past decade. Of the total infrastructure investment between FY20 to FY25 Rs will be 111 lakh crore, The road sector gets ~Rs 20 lakh crore (18% of the total) second after Energy sector.
The report has flagged some of the key milestones;
The total road network in India as of March 31, 2019 was 59 lakh km. Of this, national highways and expressways comprised 132,500 km and state highways 156,694 km. Major district roads and rural roads accounted for the remaining 56 lakh km.
The investments by the private players show a mature and innovative public-private partnership (PPP) models apart from having a robust contractual framework when compared with other sectors. However, there is a need to further boost connectivity as national and state highways constitute only 4.7% of the surfaced roads in India.
Between 2013-17, the share of roads sector investment in the overall infrastructure investment was ~17%, growing at ~16% CAGR
The rate of construction of national highways has more than doubled since fiscal 2015. The Ministry of Road Transport and Highways (MoRTH) constructed 10,855 km of national highways against the targeted 16,420 km in fiscal 2019 with an average daily construction rate of about 30 km.
The key factor for this increase in average daily construction has de-risking for the Private sector via EPC and HAM models.
Reforms such as the Right to Fair Compensation and Transparency in Land Acquisition, Rehabilitation, and Resettlement Act, for facilitating land acquisition, etc. have been giving excellent results. There has been keen interest from the Global Sovereign Wealth and Pension funds who have been investing via acquisitions and buy-outs.
The Taskforce has flagged key challenges as well,
One, there have ordinate delays in achieving financial closure of new projects
Two, Ever since RBI had come out with stringent NPA guidelines, Banks have been conservative in lending to private players in the roads and highways sector. The problem is especially acute for mid-sized players which have recently won projects from the National Highways Authority of India (NHAI).
Three, The Right to Fair Compensation and Transparency in Land Acquisition, Rehabilitation and Resettlement Act (RFCTLARR), 2013, has made land acquisition more expensive. The land acquisition cost has tripled from around Rs 80 lakh per hectare to around Rs 2.38 crore per hectare. To avoid project delays, the NHAI only issues tenders for projects that have achieved 80% land acquisition.
Non-provision of contiguous stretches of land causes slowdown and increases costs for contractors. The lengthy land acquisition process has led to a slowdown in project awards as limited tenders are getting issued. However, it is an international best practice to launch well-prepared projects, including 80% land acquisition.
Delays in fixing appointed dates after award due to non-fulfilment of conditions precedent affect the bidding capacity of contractors. Hence, NHAI may consider procuring all approvals and at least 90% contiguous land in advance before award of contracts.
Four, a delayed award of contracts owing to delays in approvals and clearances, there have been issues related to sanctity of contracts and delayed dispute resolution
Five, Another challenge is delayed resolution of disputes. Delays in resolution, as well as execution of awards, cause a liquidity crunch for contractors. In order to ensure sustained private sector participation, all arbitration claims have to be expeditiously settled in an unbiased, user-friendly and cost-effective manner. The recent Cabinet decision on enforcing payment of 75% of awards has been of help. It has also been noticed that contracting agencies invariably appeal against arbitration awards and most of them result in confirmation of awards by courts, but with huge delays that are fatal to expeditious resolution of disputes.
Six, huge backlog of projects. However, it also has a number of completed roads that can be monetised by ToT, InvIT, or asset securitisation models, to take up more greenfield project funding without increasing debt levels. This brownfield asset monetisation strategy for funding more greenfield projects should be increasingly used. The NHAI has proposed to monetise 12 more bundles of roads covering 6,000 km. This needs to be expedited to enable it to raise more funds for new roads.
Seven, There is need for rapid asset monetisation and also, leverage IT for infrastructure maintenance and accident monitoring
The document also highlights the Vision for the future,
There is an ambitious target of developing 60,000 km of national highways including 2,500 km of expressways, 9,000 km of economic corridors, 2,000 km of coastal and port connectivity, bypasses for 45 towns, and enhanced connectivity for 100 tourist destinations by 2024. Also, to improve access to all remote areas that way improve last-mile connectivity after the completion of Bharatmala Phase-1.
Improve connectivity to key airports, ports, railway stations, military, other strategic installations, rail, intercity bus, metro, ferry terminals. The significantly higher share of the private sector in national highways
Higher penetration of asset monetisation options, such as InvITs, ToT, securitisation of portfolio, Asset ownership to tilt in favour of asset aggregators/private equity players, Improved PPP models and agreements with more balanced risk-reward sharing. The target is Rs 1 lakh crore through asset monetisation by 2024. There is need for innovative models of financing – NIIF-led project development.
Leverage latest technology, like use of Fastag and RFID devices to shorten waiting time at toll plazas and plug revenue leakages, Tolling mainly based on 'pay as per use' concept, resulting in lower transportation cost, Higher penetration of advanced technology in traffic management, safety and security like use of LIDAR19 guns and drones, speed regulators on roads, digital message signs on roads, Automated traffic control devices specifying alternate lanes/ roads in case of congestion, extensive investment in automated road condition monitoring system and Intelligent geo-referenced traffic monitoring systems integrated with police databases for accident monitoring