Why It Is Difficult To Keep Chinese Companies Out Of Government Tenders With The Current Rules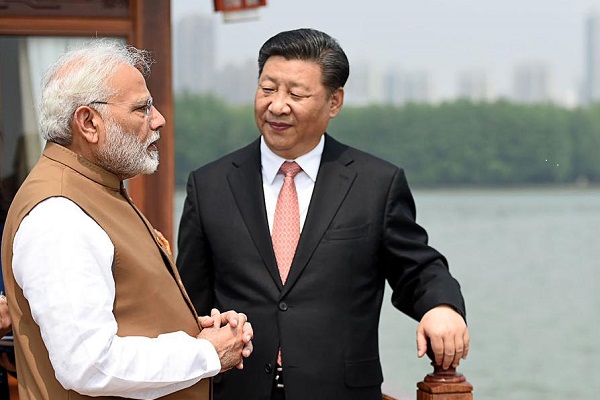 A key policy decision in India over the years has been to select the L-1 bid. That is, in any tender, the lowest bid wins the work contract as it can provide the product (or service) at the cheapest rate.
This enables the government and officials to stay clear of any corruption charges. That L-1 is an integral part of most government contracts is well regarded by now, and this culture extends well into our public sector undertakings (PSUs).
The perils of the L-1 process have surfaced as a Chinese company got an infrastructure contract as its bid was Rs 50 crore lower than that of L&T's bid. Another similar example is of telecom equipment, especially the one purchased by our PSUs such as BSNL and MTNL.
It does not come as a surprise that they depend heavily on Chinese equipment providers and that this dependence has continued for years. This is a direct outcome of the L-1 process as other telecom equipment providers would quote a higher price making Chinese providers obtain the contract by being L-1 in the process.
There are reports that China has in fact subsidised telecom gear of Huawei and ZTE while it has not permitted imports of Indian telecom equipment. This appears to be a classic case of the Chinese using a deliberate discriminatory trade practice.
But, more concerning is the attempt at providing subsidised telecom gear at a time when it has become the backbone of digital infrastructure. With issues of data security being at the forefront of the discussion, it is no surprise that numerous countries have blocked Chinese manufactured telecom gear. There are several countries such as US which have banned Huawei while UK is deciding on a similar ban.
5G rollout across the world has resulted in several countries expressing reservations regarding Chinese telecom equipment gear as instances of data breach have surfaced.
Moreover, the US has repeatedly alleged instances of intellectual property right (IPR) theft by several Chinese companies. These developments have shaped up the discourse over the last couple of months as Covid-19 has yet again made the world confront the challenge it faces in the form of the growing ambitions of the dragon.
It is, therefore, important to note that several media reports suggest that the government is likely to bar Chinese companies from providing such equipment to PSUs.
It appears to be the case that this may be further extended to cover even private companies. Although, this move appears to be an outcome of the recent India-China border standoff, however, the move is fairly justified on several grounds.
For starters, the lack of reciprocal access to markets warrants such a ban. If China does not allow Indian telecom equipment imports, then why should India allow Chinese telecom equipment? The other is to do with strategic concerns with regards to an important sector such as telecom.
However, a far more serious question is that despite the lack of reciprocal access to markets, why is it that Indian state-owned enterprises have extensively relied on Chinese telecom equipment? This is a direct outcome of the repeated push for the L-1 as the sole criteria for deciding government vendors.
It has become increasingly clear over the last couple of months that rules that are created and applicable for other countries cannot be extended to China. That is, for government procurement, we may have to limit the participation of autocratic regimes rather than excessively focusing on the L-1 criteria.
Therefore, we may need to revisit our procurement policy and align it with our long-term strategic interests.
The fundamental difference between other countries and China is to do with the way these countries conduct themselves.
Our frameworks are based for rules-based regimes, but when it comes to China, we need to have a separate set of frameworks to prevent them from intervening and playing a proactive role in critical areas of our economy. Their discreet procurement of stake in India's largest private lender through a quasi-sovereign entity was a reminder of this exact lesson.
One hopes that the ban on telecom equipment is actually put in place even as we revisit some of the other areas where we lack reciprocal market access.
The article first appeared in Swarajya and has been republished here with permission.