20 Firms Including Alstom, Bombardier, Talgo Evince Keen Interest In Indian Railway's 150 Private Trains Plan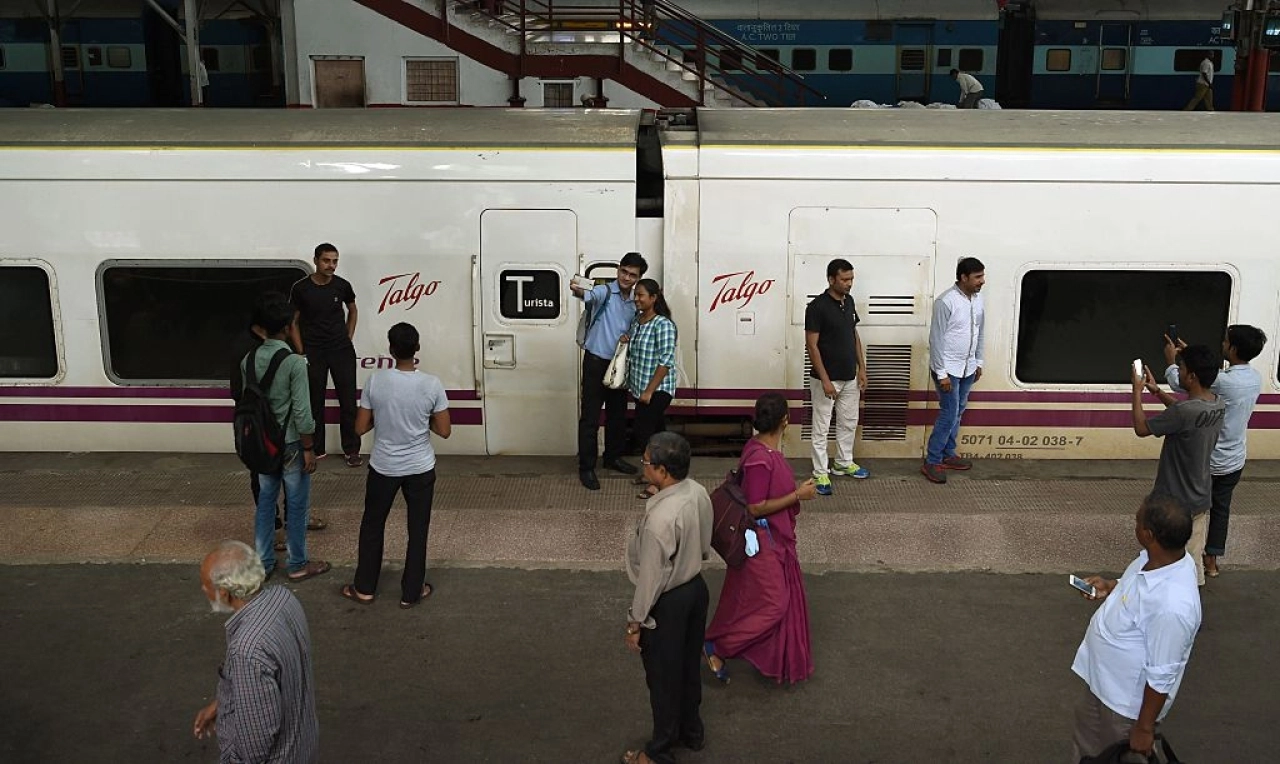 The ambitious plan by the Indian Railways to let private companies operate passenger trains has evinced enoromoys interest from more than two dozen firms, including global majors Alstom Transport, Bombardier, Siemens AG, Talgo and Macquarie,Livemint reported.
Under the plan, while Indian Railways will continue to control signalling and tracks, the selected private players will be granted concession for a period of 35 years for running passenger trains on 100 paths bundled into 10-12 clusters.
The report quoted a senior railway ministry official as saying that domestic players such as Adani Ports and Special Economic Zone, Indian Railway Catering and Tourism Corp. (IRCTC), Tata Realty, National Infrastructure Investment Fund (NIIF) and KEC International Ltd have also expressed keen interest in the government's plan to let private firms run trains on 100 routes.
Hyundai Rotem Company, CAF India, Hitachi India, Medha Servo, Thoth Infrastructure, CRRC ZELC, BEML,Bharat Forge, Gatx, Gateway Rail Freight,Essel Group and RK Associates are among other players who attended the stakeholders meetings held on December 31 last year and January 20 to finetune the modalities of the project. A key feedback received during the meeting is said to be need for strengthening the role of the railway regulator, to look into pricing of tickets in these trains, among other issues.
Addressing reporters on Wednesday (Jan 29), Railway Board chairman Vinod Kumar Yadav said that it will take at least two years for the first (private) train to start running. He added that the idea is to be able to offer trains on demand, similar to what happens in the aviation sector. Currently, the railways runs around 13,000 passenger trains on its network, but around 20,000 trains are required to meet the demand, Yadav pointed out.
Ealier this month, Niti Aayog unveiled a detailed roadmap to help Union government operationalise its plan to run 150 private trains on 100 routes.
According to the timeline envisaged in the ambitious plan that for the first time seeks to establish the principle of 'seperation of content and carriage' in the railway sector, the 'bid to award' will be be done in 180 days at an estimated investment of Rs 22,500 crores.
The government thinktank released a paper titled 'Private Participation: Passenger Trains' identifying 100 routes in 12 selected clusters, including Mumbai Central-New Delhi, New Delhi- Patna, Allahabad-Pune and Dadar-Vadodara, for operation of private trains.
Also Read- Indian Railways's Ambitious 180 Day 'Bid To Award' Plan To Start 150 Private Trains In 12 Clusters