36 Bundles Of Joy Onboard Shramik Specials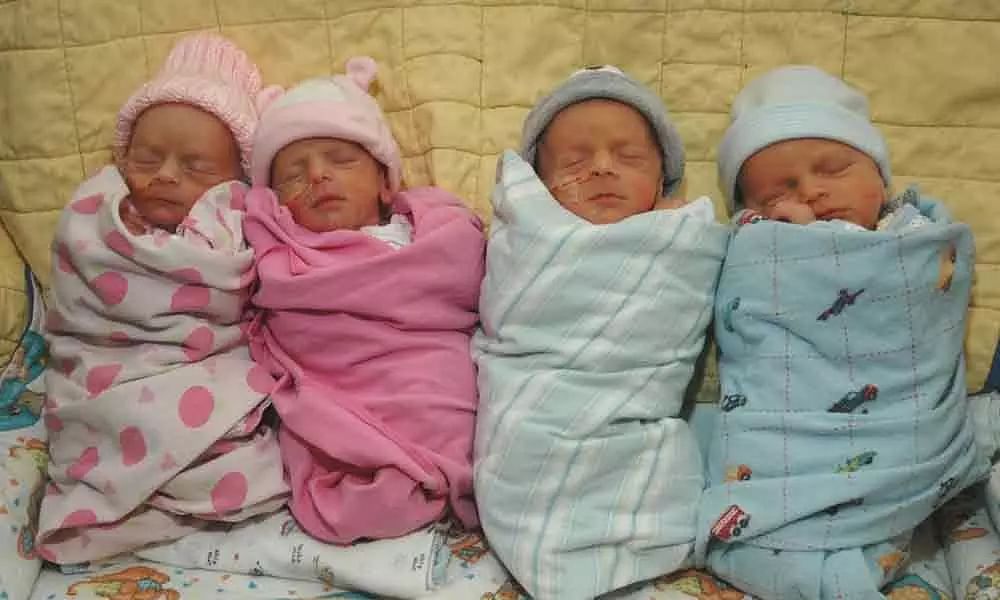 Amid the despair, moments of hope and celebrations witnessed as over 30 babies were born onboard Shramik Specials in May, a record in deliveries on running trains for Indian Railways.
Although pregnant women expecting to deliver were strongly advised not to travel and should not have been allowed by the States, so far 36 pregnant women have gone into labour in course of the journey in Shramik Special trains and delivered babies with assistance from RPF, medical staff and co-passengers.
In addition, 23 pregnant women who went into labour while travelling in Shramik Special trains were given medical assistance by sending them to the nearest hospital for delivery.
"While it was moment of joy for the mother and her family members, it was equally an wonderful moment for us after the successful delivery of baby in the train," said a railway official adding "we tried to do our best to keep the mother and new born baby safe during the journey."
Launched on May 1, a total of 4155 Shramik Special trains have been operationalized from various states across the country carrying more than 57 lakh migrants, a mamoth exercise undertaken by the state-run transporter in 33 days.
Catering to the demand, 102 Shramik Special trains were on the run till Tuesday morning.
Railways pressed Shramik service to ferry passengers including migrant workers, pilgrims, tourists, students and other persons stranded at different places.
The top five States/UTs from where maximum trains originated are Gujarat (1027), Maharashtra (802), Punjab (416), Uttar Pradesh (288) and Bihar (294).
The "Shramik Special" Trains were terminated in various States across the country. The top five states where maximum trains terminated are Uttar Pradesh (1670), Bihar (1482), Jharkhand (194), Odisha (180), West Bengal (135).
Admitting some trains faced the problem of congestion in the last week, railways has said that trains running now are not facing such problem.
In addition to Shramik specials, Railways have also pressed into service 15 pairs of special Rajdhani type AC trains connecting New Delhi.
In order to returning back to normal operation in graded manner, railways has started 200 more time-tabled trains from June 1.
Railways also ran 3,475 parcel trains covering 94 routes to deliver agri produce, medicine and other essential items across the country.
Public transporter has carried 1.16 lakh tonnes of essential items during this period.
Besides, Railways also transported essential commodities like coal for power, food grains, fertiliser, among others throughout the lockdown to facilitate availability of essential commodities across the country.
Shramik Specials are running on some of the most densely trafficked corridors which carry essential freight like coal for power plants, food grain, fertiliser, cement, etc.
In fact, the foodgrain loading of 11.6 million tons during the lockdown period is almost double the loading achieved during the corresponding period last year.