36 Lakh Stranded Migrants To Travel In 2,600 Shramik Specials In Next 10 Days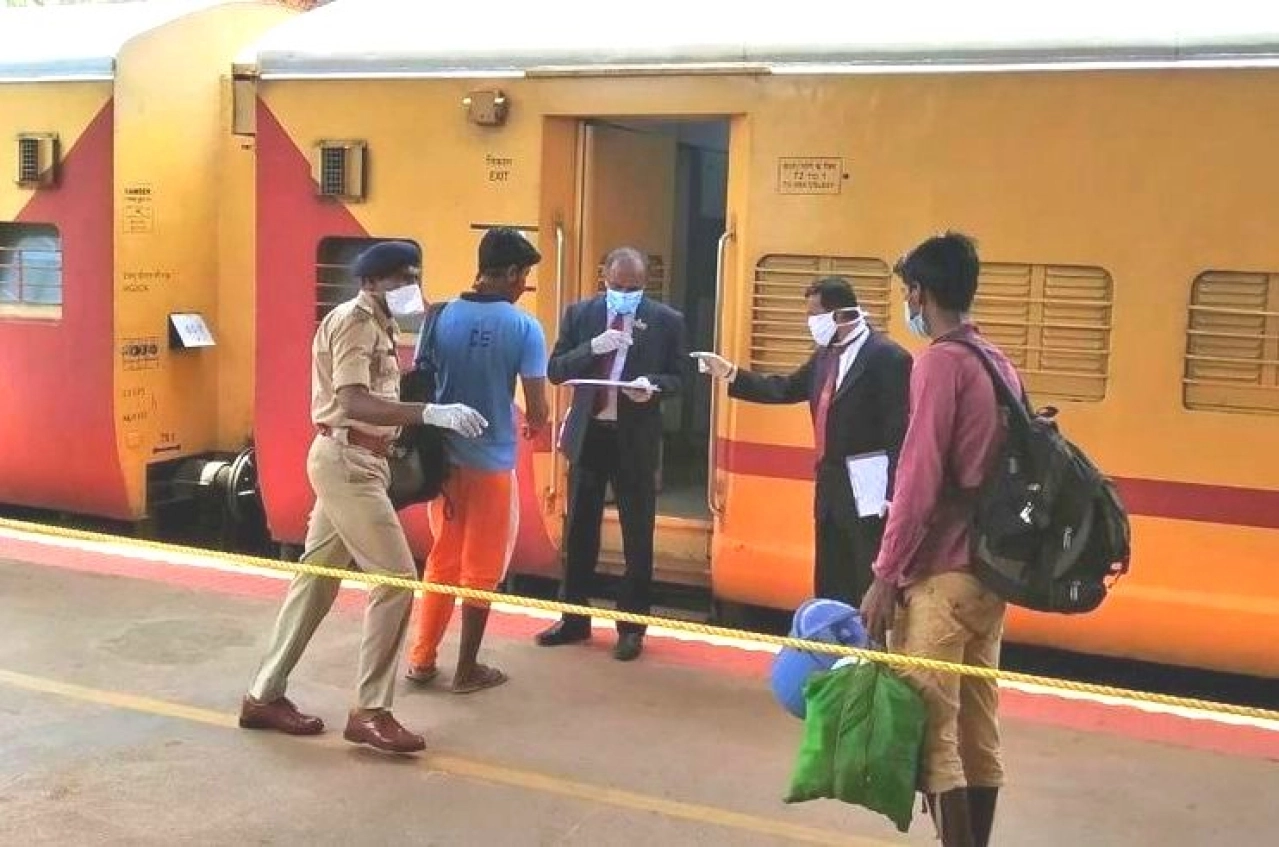 In view of the increasing rush of stranded passengers, Indian Railways has decided to run an estimated 2,600 more Shramik Special trains carrying about 36 lakh migrants back to their homes over the next 10 days.
The state-run transporter has so far carried an equal number of migrants and Shramik Specials — 36 lakh passengers and 2,600 trains — in the last 23 days.
The Shramik Specials scheduled for the next 10 days would originate from 19 states and Union Territories including Delhi, Andhra Pradesh, Bihar, Chhattisgarh, Goa, Gujarat, Haryana, Karnataka, Madhya Pradesh, Maharashtra, Punjab, Kerala, Tamil Nadu, Telangana and Uttar Pradesh.
The 16 destination states are Assam, Bihar, Gujarat, Jammu and Kashmir, Karnataka, Odisha, Manipur, Uttra Pradesh, Tripura, Rajasthan, Kerala, Jharkhand, Uttarakhand, Tamil Nadu, Chhattisgarh and West Bengal.
Giving details, Chairman of Railway Board (CRB) VK Yadav said the maximum number of trains — 279 — ran on 20 May and 265 were run on 21 May followed by 256 on 22 May.
While a majority of Shramik Specials are heading towards Uttar Pradesh and Bihar, a significant number of trains have moved towards Madhya Pradesh, Jharkhand, Odisha, Rajasthan and Assam.
While 1,246 Shramik Specials have gone to Uttar Pradesh, 804 have reached Bihar, 112 trains in Madhya Pradesh, 136 trains in Jammu and Kashmir and 124 in Jharkhand, according to railway data.
The public transporter will continue to operate these trains for as long as there is a requirement, Yadav said in a presser in New Delhi.
He said arrangements are being made to run these trains from any district in the country where there is a railway station.
Shramik Special service was launched on May Day for transporting migrant workforce, students, tourists and other passengers stranded in the lockdown back to their hometowns.
Arun Kumar Das is a senior journalist covering railways. He can be contacted at akdas2005@gmail.com.