A Peek Into Goa's History And Culture Beyond Beaches And Nightlife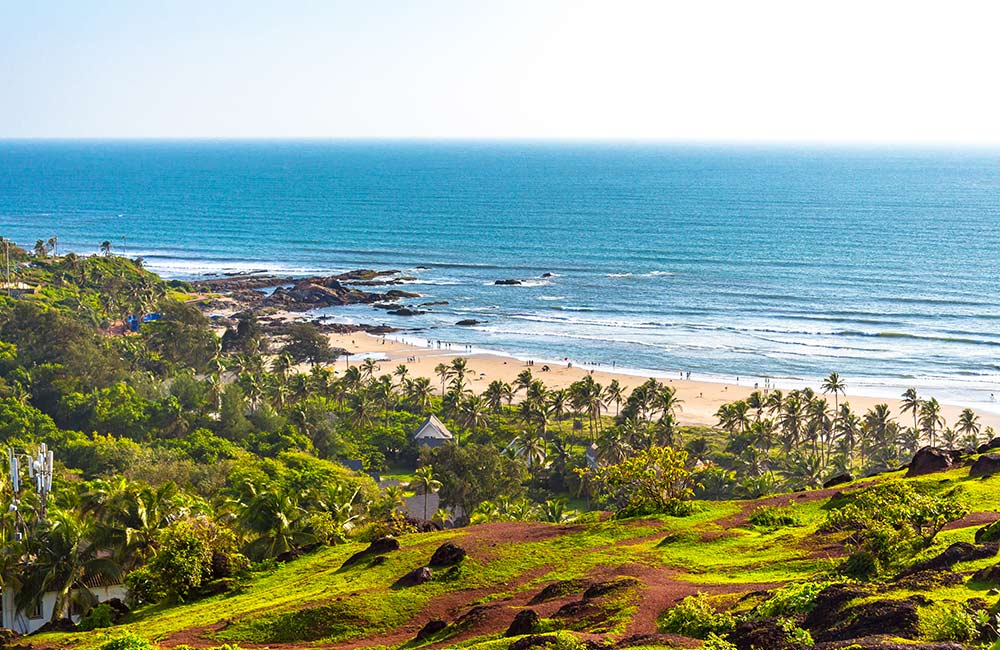 Going beyond the much sought after sea shores and nightlife of Goa, the richness of the coastal state's century-old history and culture was unfolded to the spell-bound participants in the webinar event.
Titled "Culture and Tourism- Two sides of Goa economy, the DekhoApna Desh webinar series presented the culture, history , heritage and architectural marvel that India's most popular tourist destination Goa.
Organasied by Tourism Ministry, the session brought the participants face to face with the lesser known places, history, architecture, Culture and heritage waiting to be explored by the tourists.
Presented by Sanjeev Sardesai (Historian), Arminio Riberio (Architect) and Sawani Shetye (Archaeologist), the webinar showcased the richness of Goa that extends back through centuries of profound history and cultural exchange and creativity which is beyond the famous beaches and nightlife.
The session allowed a peek into Goa's history, from the times of the Kadamba kingdom to Vijayanagara Empire, Bahmani Sultanate and Bijapur Sultanate during the medieval period and till the Portuguese invasion of Goa defeating the Bijapur Sultanate.
The speakers spoke of how the Portuguese rule that lasted for about 450 years had heavily influenced Goan culture, heritage, cuisine, and architecture.
The presence of marine fossils, buried seashells and other features of topography in the coastal belt indicate that Goa has been uplifted from the sea due to geological tectonic plate movement.
The story trails of some of the heritage architecture like Safamasjid, Convent of St. Monica, Archbishops cathedral, Basilica of Goa, Deshprabhu palace, Soundekar Palace built by the Portuguese, Deao Palace, TB Cunha Mansion, Solar Colacos house, Panjim Church are not only interesting but also an insight to Goa history.
The Deko Apna Desh Webinar series is presented by Ministry of Tourism with active technical support from National e-Governance Division (NeGD) created by the Ministry of Electronics and Information Technology (MeitY) for effective citizen engagement and communication with all stakeholders using the digital experience platform.
The sessions of webinars are now available on the https://www.youtube.com/channel/UCbzIbBmMvtvH7d6Zo_ZEHDA/featured and also on all social media handles of Ministry of Tourism, Government of India.