Converted Isolation Coaches Back In Business As Shramik Specials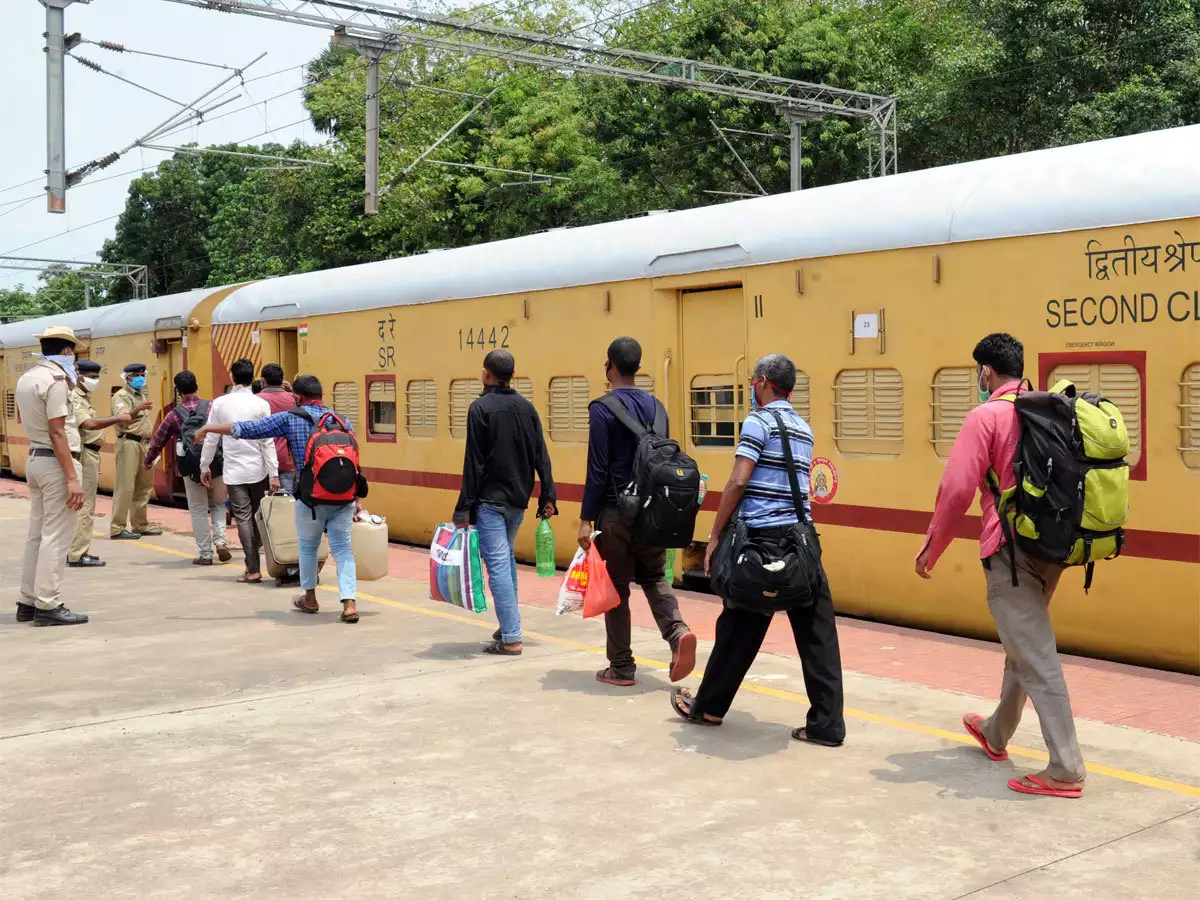 With the increasing demand for more and more trains, Indian Railways has decided to utilise isolation coaches for Shramik Specials to ferry stranded migrants across the country.
However, these isolation coaches meant for COVID patients have to be restored as normal non-AC compartments before put in use for Shramik Special service.
The reconfiguration of isolation coaches would take about a week time as many changes required to restore it to the original shape.
In a letter to all zonal railways on May 21, Railway Board has has sought 60 per cent converted isolation coaches meant for corona patients to be utilized for running Shramik Special trains.
"Railway Board desires that 60 per cent of isolation coaches meant for intervention of COVID-19 cases, railway may utilize it for running of shramik specials," the letter stated.
There are 5231 non-AC coaches converted into isolation wards for corona patients.
The conversion exercise involves many alterations for equipping the coach with a bath room and other facilities. Now it has to be redone to make it a normal coach with toilets and curtians have to be removed.
As per the latest directive, about 3000 isolation coaches have to be reconverted into normal coaches. Earlier, the government had earmarked 215 railway stations for the deployment of these isolation coaches to be used as 'COVID Care Centres' for suspected or confirmed patients categorised as mild or very mild cases.
In fact, total 20,000 coaches are to be converted into isolation wards as per the earlier plan to provide the facility as hospital on wheels at distant places.
But now it seems there is a change of plan and only about 2000 isolation coaches to be kept for COVID patients and rest to be utilised to cater to the need of increased demand for more non-AC trains.
Besides Shramik and AC Specials which are already operational, the public transporter is launching 100 pairs of popular service like Purushottam, Lucknow Mail, Vaishali Express, Samprak Kranti Express, Duronto and Jan Shatabdi Express to facilitate movement of stranded passengers from June 1.
Since railways is opening service in a graded manner keeping the COVID-19 pandemic in mind, there are possibilities of allowing more AC and non-AC trains in June.
There is a requirement of more and more AC and non-AC coaches to run regular trains, said a senior Railway Ministry official.
The official further said that since the isolation coaches are lying idle these can be utilised in non-AC trains.
Shramik Specials are fully non-AC trains so these coaches have to be reconverted into non-AC coaches for the use.
Meanwhile, railways has allowed booking of reserved tickets through post office, Yatri Ticket Suvidha Kendra (YTSK ) and authorised agents of IRCTC from May 22. Earlier only online booking was available.
Passenger Reservation System (PRS) counters at stations and Common Service Centers across the country would also offer train tickets.
Opening of all these booking facilities once again will mark an important step in the graded restoration of passenger railway services and making the task of ticket booking easy for all prospective travelers from all parts of India in reserved trains.
However, running of Shramik Special trains will continue to be handled by State governments as per the existing protocols.