Indian Railways Goes All Out To Ensure Supply Of Essential Goods Via Freight Trains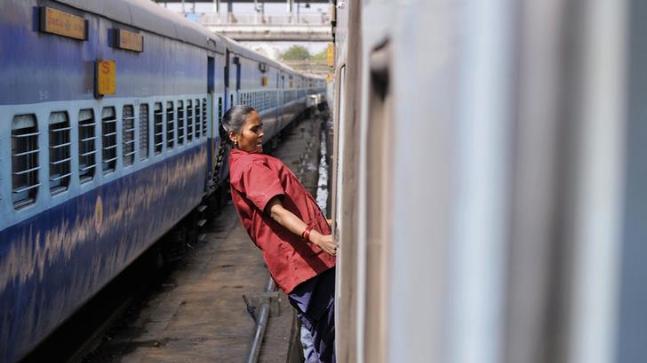 Despite the nation-wide lockdown, Indian Railways is continuing with goods transportation with nearly 9000 freight trains being pressed into service to ensure availability of foodgrains, medicine, edible oil, milk, fruits and vegetables petroleum products and other essential items across the country.
While all passenger-carrying trains have been suspended in the wake of coronavirus scare, freight service, crucial for the economy and common people, has been kept intact, General Manager of Northern Railway Rajeev Chowdhury told India Infrahub.
In order to reduce the hardship being faced by temporary and outsourced contractual workers, the state-run transporter has decided to treat the employees of private establishments engaged in providing services in trains, stations, offices affected by the suspension of services as on duty and to make payment accordingly till the lockdown is over.
He further said "It is not true that all train services are being canceled. It is only passenger service which have been discontinued. We are running freight trains to ensure essential commodities reach everywhere."
Putting a brave front, during the situation of lockdown in the entire country, Indian Railways staff deployed at various good sheds, stations and control offices is working on a 24/7 basis to ensure that the supply of essential items for the nation does not gets affected.
An all-out effort to ensure the availability of essential commodities and uninterrupted freight services is being run across the country in spite of various restrictions due to the spread of COVID 19.
There is a total of 891 rakes pressed into service today which include 474 rakes of essential commodities like food grains, salt, edible oil, sugar, milk, fruits & vegetables, onion, Coal and Petroleum products.
Other goods trains included 391 coal rakes, 125 iron ore rakes, 48 petroleum rakes, 28 fertilizer rakes, and 27 foodgrain rakes, 48 rakes of steel, 25 rakes of cement, 28 rakes of fertilizer, 106 rakes of a container, etc.
Close coordination is being maintained with the State governments so that rakes of essential commodities reached its destinations and are being handled smoothly, said the official.
Keeping the serious situation in mind, Indian railways has also slashed the demurrage and wharfage rates during the lockdown period.
Indian Railways understands its crucial role during this difficult time and requests all the stakeholders to fully support in ensuring faster loading and unloading of essential supplies.