Industry Bodies Hail RBI's Efforts To Fight COVID-19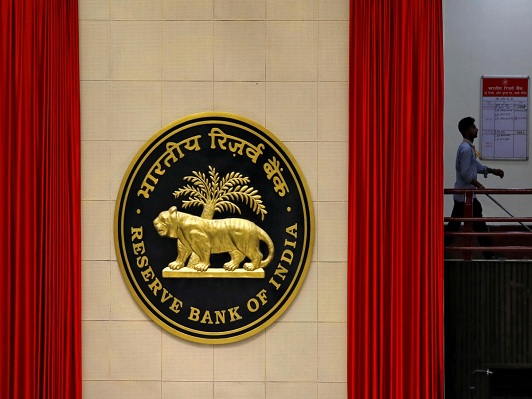 In mixed reactions to RBI announcement to support the economy and improve liquidity, various industry and commerce bodies welcomed the latest measures to revive growth.
RBI allowed all lending institutions to allow a 3-month moratorium on payment of installments on term loans while announcing Rs 3.74 lakh crore liquidity to be injected into the system.
While ASSOCHAM maintained RBI's "war efforts" to fight COVID-19 blow will bring financial stability, restore biz confidence, FICCI said the steps should help lift the spirit of economy.
However, the Apparel Export Promotion Council (AEPC) said more financial relief needed to protect the apparel export industry.
"In order to help the Apparel export industry and its 12.9 million workforce tide over these difficult times, more needs to be done," AEPC said in a statement.
"There should be no penalty on advance forex booking and postponement of EMIs by six months to start with. The government should advise the banks to delay declaring the company's accounts as NPAs for one year due to the economic fallout. This industry needs immediate relief in terms of faster clearance of banking and packing credit, the late realization of export bills and raising of advance limit to 25 per cent without any collateral to ease working capital constraints," according to AEPC.
PHD Chamber appreciated significant cut in repo rate by 75 basis points by RBI from 5.15% to 4.4%, cut in CRR from 4 per cent to 3 per cent and a moratorium of three months on payment of installments in respect of all term loans outstanding as on March 1, 2020, said Dr. D K Aggarwal, President PHD Chamber of Commerce and Industry.
These measures will provide adequate liquidity in the system, bring down the cost of capital and mitigate the impact of pandemic COVID-19, said Aggarwal and added "We are hopeful that the banking sector will transmit the full effect of a cut in repo rate and lower the lending rates immediately."
Welcoming the slew of measures announced by RBI Governor, Dr Sangita Reddy, President, FICCI said, "This has been a very comprehensive set of announcements made by RBI and highlights action in all the key areas that were expected. The current situation in the economy and financial markets is extremely fragile and it required a massive dose of monetary stimulus to be injected at the earliest. The RBI has done just that."
Reddy added "The sizable reduction in the repo rate by 75 basis points coupled with a reduction in the reverse repo rate by 90 basis points should enable lowering of lending rates as well as encourage banks to move money into the productive sectors of the economy through on-lending and not look at parking money with the RBI."
With a sizeable cut in the policy interest rates by 75 basis points and Cash Reserve Ratio by 100 basis, the RBI would be injecting huge liquidity into the banking and financial system along with the much- needed three-month moratorium on all loan repayments, thus joining the national "war efforts" to courageously face the unprecedented worldwide crisis caused by the Covid-19 virus, said Niranjan Hiranandani, President, ASSOCHAM.
"The RBI has risen to the occasion and deserves a great applaud. By announcing a three – month moratorium, it has ensured that no delay in loan repayment – whether it is a corporate, MSME loan or EMI of an individual – is counted as the NPAs and as default. This way, the RBI is not only protecting the interest of borrowers, but also the balance sheets of the banks and depositors," said Hiranandani.
Federation of Indian Export Organisations (FIEO) in a statement said "All manufacturing companies in exports should be allowed to operate, with 50% of the manpower, with full sanitation and safety with social distancing norms as loss in exports will result in market loss which will be extremely difficult to recover. Our loss will be China's gain which is using all means to gain greater market access with increased export rebate VAT. Adequate safeguards may be prescribed and monitored by the Ministry of Labour."