New Delhi Rail Station To Become An Iconic Spot With 40-Storey High Rise Structure Alongside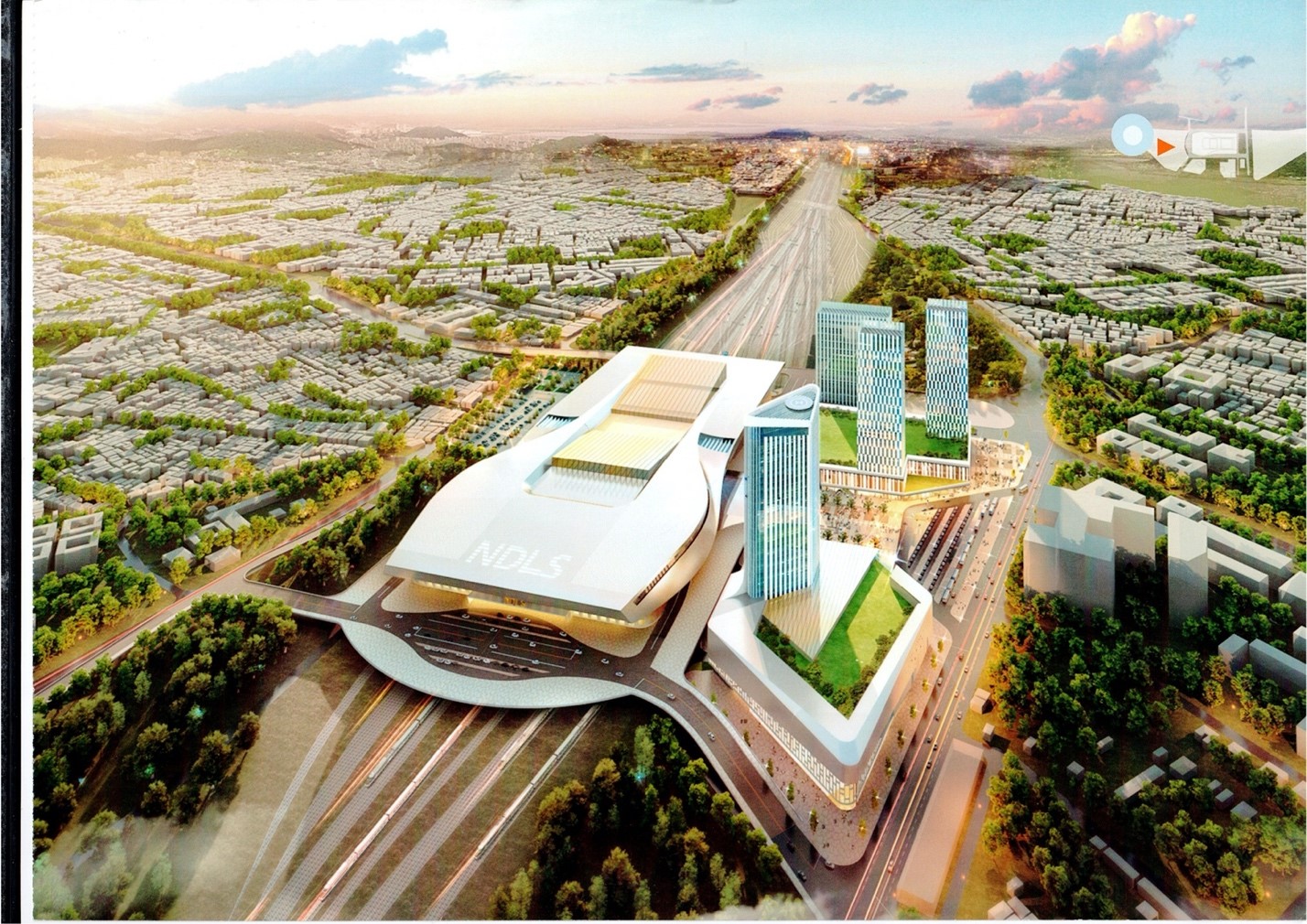 New Delhi railway station is set to become an iconic place in the country with a complete two-storey new structure replacing the existing station building and 40-storey high rise building housing hotels and office complex among other commercial activities at the adjacent area as the Railways has sought private participation to redevelop the station complex at an estimated cost of Rs 6200 cr.
Almost all other buildings near the station will be erased to make way for the new massive structure involving four flyovers and 25 lane km road and a wide pedestrian boulevard with shopping areas on both sides.
The Rail Land Development Authority (RLDA) has floated RFQ on August 21 inviting private players to redevelop 5 lakh square metre areas at New Delhi station to have state-of-the-art amenities and facilities for passengers and 2.6 lakh square metre surrounding areas for commercial exploitation.
Tractable Engineering, a MNC, has prepared the design of the proposed station building and its adjoining development.
It will be a unique redevelopment as the project would connect East Delhi with West Delhi and special care has been taken not to disturb the Connaught Place through construction of flyovers and pedestrian path to reach the station, said a senior RLDA official involved with the project.
All public transportation system including Airport line, Metro and bus movement will be interlinked with New Delhi station with an integrated system, said the official. Development of adjoining Karnail Singh stadium will also be integrated.
According to the design submitted to the RLDA, the redeveloped station would have separate arrival and departure sections. It would also feature a large concourse along with passenger facilities such as lounges, food courts, retail and rest rooms, to allow passengers to wait, relax and recuperate while waiting for trains. This concourse would be distinct from the platform levels at the two-storey station building.
However, the adjoining area will have high rise structures to house Five-Star and budget hotels, serviced apartments, retails, office premises and also multi-level parking lots among other commercial facilities.
The high rise structure can go upto 40-storey as there are flying zone restrictions and also the DUAC does not permit beyond that, said the official. According to the bid document, the project would be given out on a Design Build Finance Operate Transfer (DBFOT) basis for a concession period of 60 years to a private developer or consortium.
The RFQ, approved by PPP Appraisal Committee (PPPAC), is slated to open on November 6 which will be followed by RFP next year.
PPPAC approval is also needed for the RFP and we are expecting the RFP to be opened in June next year and the selected player would get four years to complete the project, said a senior RLDA official involved with the prestigious project.
The architectural expression of the proposed station is envisaged to be a signature and relatable to both historic and modern Indian culture that gives it a unique identity.
The New Delhi station, largest and busiest railway station with 4.5 lakh daily footfalls, handles about 400 trains daily before pandemic.