Northern Railway Makes First Prototype Of Isolation Ward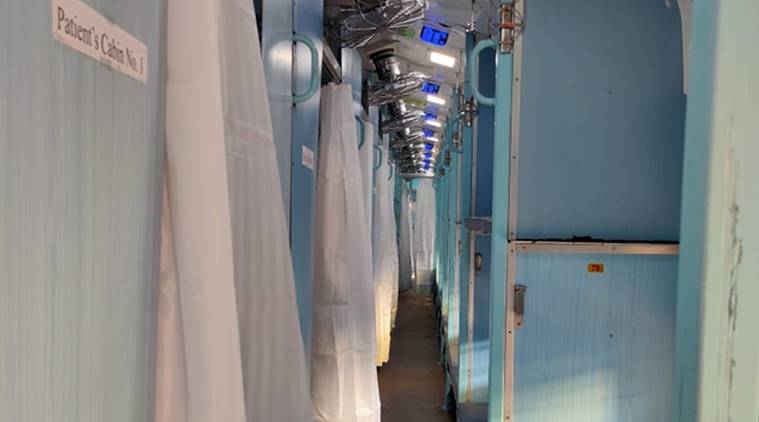 In its bid to battle the coronavirus outbreak in the country, Northern Railway has successfully made the first prototype of the hospital isolation coach.
Designed by the Northern zone, the first prototype coach after its clearance by the competent authorities will pave way for converting 10 such coaches every week by each zonal railway in the country.
Indian Railways is consisting of 17 zones barring Kolkata Metro Railway.
The isolation wards prepared in the shortest possible time consisting of coaches will be placed all across India to fight against COVID-19. There are 10 isolation wards in each coach.
In order to construct an isolation cabin prototype for the patients, the middle berth has been removed from one side of the coach while all three berths have been removed in front of the patient berth.
All ladders for climbing up the berths have also been removed. The bathrooms, aisle areas, and other areas have also been modified to prepare the isolation coach-like. Removal of patient side middle birth.
Other salient features of the isolation coach are converting two toilets into the bathroom by plugging the toilet pan and proper flooring. The lower portion of the entire compartment is done by plywood.
There is a provision of a hand shower, a bucket, and mug in each bathroom.
If there will be a need we are ready to convert many such coaches into isolation wards in the future, said a railway official.
Railways workshops are already manufacturing hand sanitizer and ready to make personal protection equipment including hand gloves and masks to fight coronavirus.