Permission For Film Shootings On Fast Track To Help Industry In COVID Times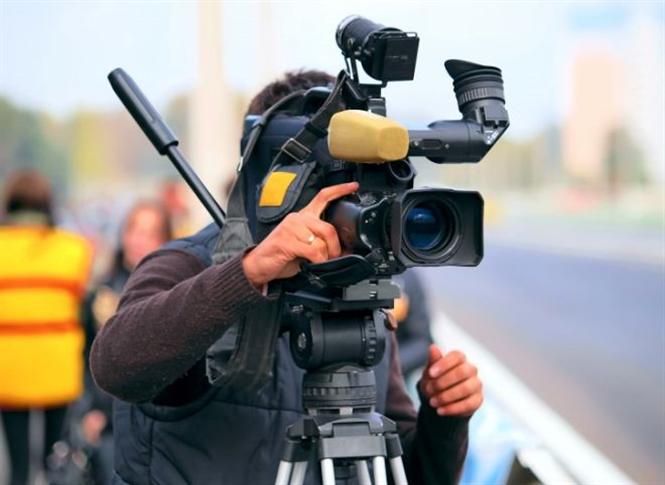 Reaching out to film industry, Culture Ministry is actively considering to put the permission mechanism on fast track for shooting at archaeological sites, a step expected to boost the tourism sector in the times of COVID-19 pandemic.
Aiming at drastically reducing the prolonged wait, Culture Minister Prahlad Singh Patel has said that the Archaeological Survey of India (ASI) is working to give permission for film shooting in archaeological sites in 15-20 days.
Addressing a FICCI session, Patel said that the government is working with all concerned stakeholders and allied ministries to support the industry during this time.
"I would urge the industry to include and promote the unknown historical monuments while planning for film shoots. The Ministry will support the industry by removing the hurdles," added Patel.
In order to promote tourism through films, he said that Indian film industry should explore more domestic sites, especially in the North East and Himalayan region.
"We should all work to ensure that we let our citizens know more about their country. COVID-19 has taught us the importance of Indian lifestyle, which is simple to lead, accessible and healthy," said Patel.
Acknowledging the delay in getting ahead, he said it takes months and years to get approval. It is natural that it will be difficult for people in the film industry to go to other countries."
Highlighting the importance and potential of tourism, Patel said that post-COVID, wellness tourism will pick up at a much faster pace.
He added that world over, people have started respecting the Indian traditional health techniques.
"It is imperative that we must change our perception about tourism and ensure that our brand image is improved. Initially, we will have a slow start, but I assure you that once we attain the pace, no other country will be able to match us," said Patel.
The Minister also said that to promote tourism, both in India and internationally, states will have to play a major role. "Our states are an important stakeholder and without their support we cannot give safety assurance to our domestic and international tourists. Safety guarantee is a combined effort of all stakeholders."
After a shutdown of more than 100 days, all ASI-protected monuments were reopened for the public from July 6 as Culture Ministry has given the go-ahead for all such monuments to welcome visitors.
There are more than 3,000 monuments under the Archaeological Survey of India (ASI), including the Khajuraho temple, Sanchi Stupa, Red Fort and Qutb Minar.
According to the Ministry the monuments will be opened in "compliance of the state and district administration".
However, Taj Mahal and Fatehpur Sikri will not reopen tomorrow after 55 new cases of Covid-19 were detected in the city. Currently, there are 71 containment zones in Agra.
Amid the Covid-19 pandemic, all the monuments had been closed since Prime Minister Narendra Modi announced the first countrywide lockdown in March. As many as 3,691 centrally protected monuments and archaeological sites maintained by the ASI have been shut since March 17.
Last month, the Culture Ministry approved the opening of 820 ASI-protected monuments that have places of worship from June 8.