Private Trains To Start Chugging Along By April 2023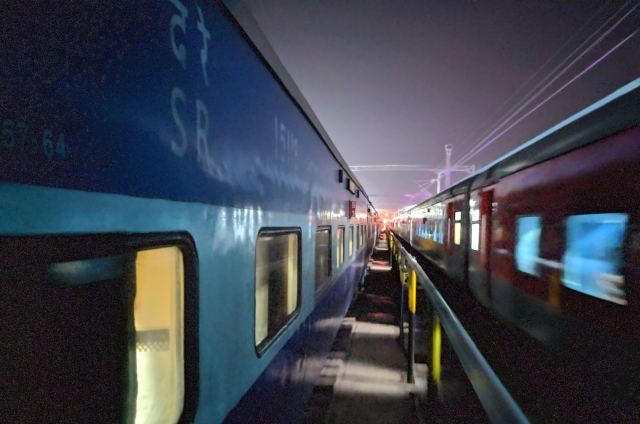 Modern and lightweight private trains will run on Indian rail network by April 2023 with competitive fare structure offering world class experience to passengers.
Besides, the introduction of private trains is expected to reduce the long chart of waitlisted passengers while the new service would also be part of the Time Table.
"Our target is that the first set of trains will start running by April 2023, and the bidding process which we have initiated the timeline is such that we should be able to open the tender sometime in February-March and finalize sometime in April and then we will then invite the Request For Proposal," Chairman Railway Board VK Yadav said in a virtual presser here on Thursday, a day after Indian Railways launching the formal tendering procedure for private train operation.
Privatisation of passenger service on 109 identified routes, a step being considered as a bold reform in the rail sector, is expected to bring about sea changes in train operation in the country.
Yadav said currently a significant chunk of passengers do not get confirmed tickets so the aim is to reduce the waiting list by providing more seats.
According to railways, about 5 crore passengers were wait-listed in 2019 as there is a gap between demand and supply of available tickets.
The introduction of private players would also mean that trains will be available on demand and that passenger waitlist will decrease, he said.
Allaying fears that the rail network being handed over to private parties, CRB maintained that private participation in passenger train operations will only be five per cent of the existing 2800 Mail/ Express trains.
"There are 2800 mail/express trains out of which only 151 are being offered on PPP mode which is just 5.1 per cent of the total trains," Yadav said.
Yadav said that the fares of 95 per cent trains that will be operated by the national carrier will be fixed by the Railways and the fares will not be increased. "The poor will get a huge advantage with this, on the same price they will get better facilities as technology and safety will improve," he said.
According to railway data, there were 8.4 billion passengers in 2019 and by 2030 the passenger number would rise to 13 billion and by 2040 it would reach 18 billion.
So there is a need for advance planning as our aim is to provide confirmed tickets to each and every passenger, Yadav said.
On the issue of whether passengers would be charged higher fares, he said it will be based on competition with other modes of transport in the same segment, including airfares and fares of air-conditioned buses.
"We need to note that this is the era of competition, IRCTC has also run a few private trains. The fares that private train operators decide will weigh in factors including airfares that come in the same segment and also AC bus fares and we will fix the fares after comparing with them. I do not think that the fares fixed by private train operators will be too high ultimately if they want to keep financial viability," Yadav said.
Railways is currently incurring heavy losses in the passenger segment and passenger business is cross subsidised from freight profit.
Railways aims to meet its expenditure through a minimum guaranteed cost that the private train operator will have to pay to the state-run transporter.
"Bids have been designed in such a way that Railways will be able to recover cost… the minimum guaranteed cost that the private train operator will have to pay to us. Right now we are making a loss in the passenger segment operation and basically we cross subsidise with the freight segment. In this particular project, what we have devised is that railways is not going to lose anything and ultimately the minimum cost which the private operator is going to pay will be able to meet the expenditure of the Railways and whatever revenue we get over and above will be profit for the Railways," he said.
The bidding and procurement of trains and coaches will be done under the government's 'Make in India' policy.
"Train sets have to be bought by private operators and maintained by them. We are expecting that the private train operations will begin by April 2023. All the train sets and coaches will be procured under this project and will be at par with the Make in India policy."
Railways will hold a pre-bid conference after 15-20 days to concretise the ongoing exercise.
On whether Chinese firms will be allowed to bid, Yadav said, "As far as the question on Chinese companies arises, there are guidelines under the Make in India Policy by the Department for Promotion of Industry and Internal Trade (DPIIT) and we will follow them."
Admitting that global pandemic has delayed the process, he said "As far as the ongoing Covid-19 situation is concerned, yes there is an issue, it's a global pandemic and that is the reason we delayed our RFQ for some time but now we have realised that economic activities are gradually opening up and that is why we decided we should go for the bids. Since we are expecting the first trains to run in April 2023, we have enough time and our estimation is that by that time the Covid-19 situation will stabilize."
The private players have to ensure 95 per cent punctuality rate and if any performance indicators are not met then they will be penalised, said Yadav.
There will be a power meter in every locomotive and private operators will pay for the actual amount of energy consumed. This will encourage the private players to keep their energy consumption low.