Rail Coach Factory Rolls Out 10 LHB Coaches Amid Lockdown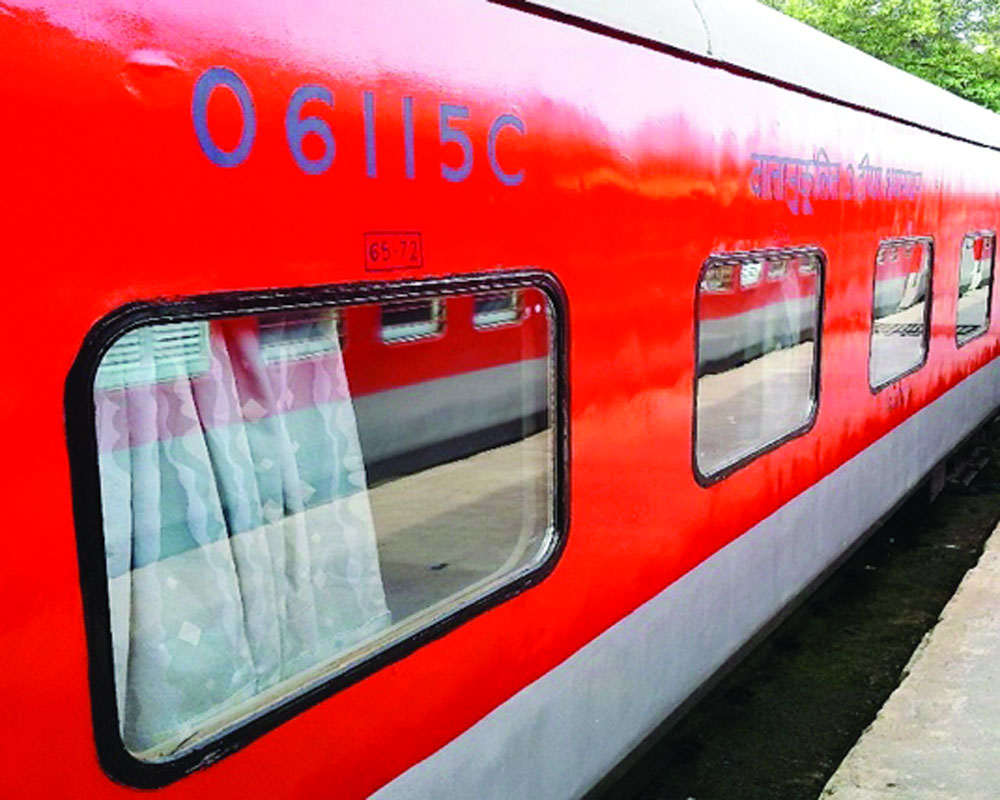 Restarting the work, Rail Coach Factory (RCF) at Kapurthala in Punjab has been able to manufacture 10 LHB coaches with only 30 per cent workforce amid the lockdown.
While 8 AC LHB coaches are meant for regular train service, 2 non-AC coaches are fully ready for suburban trains, 35 coaches are in the advance stage of completion now.
Plant is operational with complete observation of the relaxation norms like social distancing protocol and sanitization practices.
The coach factory equipped with the state-of-the-art technology resumed operation since April 23 with a minimum of 30 per cent of its total workforce and now there are about 1600 workers other than emergency staff coming to the plant.
The emergency staff being deployed for medical, water supply, cleaning, maintenance and security service.
We are going to start the second shift soon as more staff are likely to join the factory with the graded relaxation of lockdown in the offing, said RCF General Manager RK Gupta.
Currently those workers who are staying in the colony situated in the RCF campus coming to the plant.
Gupta said RCF is now in a position to manufacture 2 LHB coaches in a day despite the constraints of material supply and staff in the lockdown.
Referring to the near completion of 35 LHB coaches, he said some components are awaited to reach the factory and once we have those materials all these coaches would be quickly ready to roll out from the factory.
The coach production unit of the Indian Railways has a capacity of producing nearly 2000 coaches in a year.
Adhering to all safety precautions and guidelines issued by Ministry of Home Affairs and local administration, RCF had turned out one LHB high capacity parcel van and one Luggage cum Generator car earlier in April-end.
The RCF is also in the process of manufacturing the first indigenous ventilator in the country for which a prototype is almost ready for trial.
"Since we are keeping the morals of the people high, now more and more workers are willing to return to the work with further relaxations on the card," Gupta said and added "Currently about 32 staff are undergoing home quarantine as a precaution while those coming to work are maintaining the social distancing protocol and following all safety and hygiene guidelines at their work place."