Railways Convert 355 More Coaches Into Covid Care Centres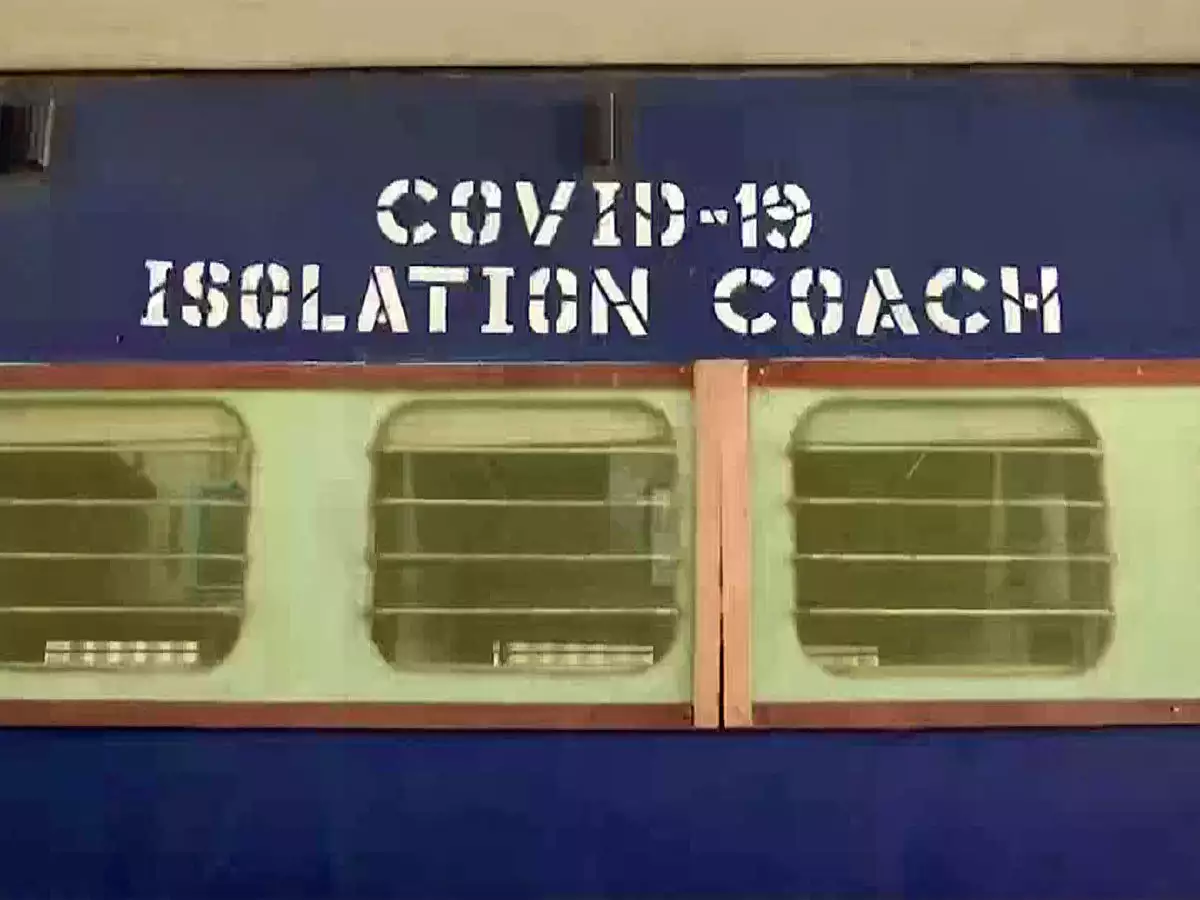 Railways have converted 355 more coaches into isolation wards as a precautionary measure to meet the emergency demand amid the rapid increase of corona cases across the country.
As the infection cases are constantly on the rise, 5680 isolation beds have been added to the existing strength of over 80,000 beds.
With no sign of abatement, COVID-19 cases are nearly touching 6 lakh in India with casualty over 18,000 causing much worry for the government.
Additional coaches were converted at various divisions and workshops of the Northern zone and kept at readiness for emergency use, said a senior Railway Ministry official.
While 262 coaches were converted at railway workshops in Jagadhri, Charbagh and Alambagh, 93 coaches were retrofitted at various rail divisions including Delhi, Ambala, Lucknow, Ferozpur and Moradabad in the Northern region.
Northern zone had earlier converted 540 coaches into COVID care centres for suspected patients out of which 503 are currently deployed at various stations including Anand Vihar and Shakurbasti.
There were a total 32 suspected patients admitted at isolation coaches at Shakurbasti out of which 9 had already left and 24 are still at these Covid care centres.
Indian Railways had provided 960 isolation coaches with 15,360 beds to five states in the wake of the surging COVID-19 cases in the country. While maximum Covid care coaches (503) have been deployed in the capital city, followed by 372 in Uttar Pradesh, 60 in Telangana, 20 in Andhra and five in Madhya Pradesh, the state-run transporter has come forward to assist state governments in every way possible to help Covid-19 patients.
There were a total 98 patients admitted in these Covid care centres out of which 71 had been discharged so far.
Cases that are categorised as mild to very mild with no comorbidities or clinical complications are being kept in the isolation coaches as per the guidelines issued by Union Health Ministry.
Keeping in view the prevailing weather conditions, steps are being taken to maintain comfortable temperature inside the coaches.
The railways has converted a total of 5,231 coaches into Covid care centres to be used by states for mild cases.
A single coach will be able to accommodate as many as 16 patients at a time.
In the modified isolation coaches an Indian-style toilet on one side of the coach has been converted into a bathroom, while space for paramedics has been created on the other side.
Each compartment has been installed with additional electric ports for plugging medical equipment.
Oxygen cylinders have also been provided, windows have been covered with mosquito nets and additional fans have also been fitted. Efforts are on to cool the coaches in the summer season.
Meanwhile, Railways is expanding its local service in Mumbai with 350 more local trains being pressed into service for essential staff.