Railways To Run Two Military Specials For Armymen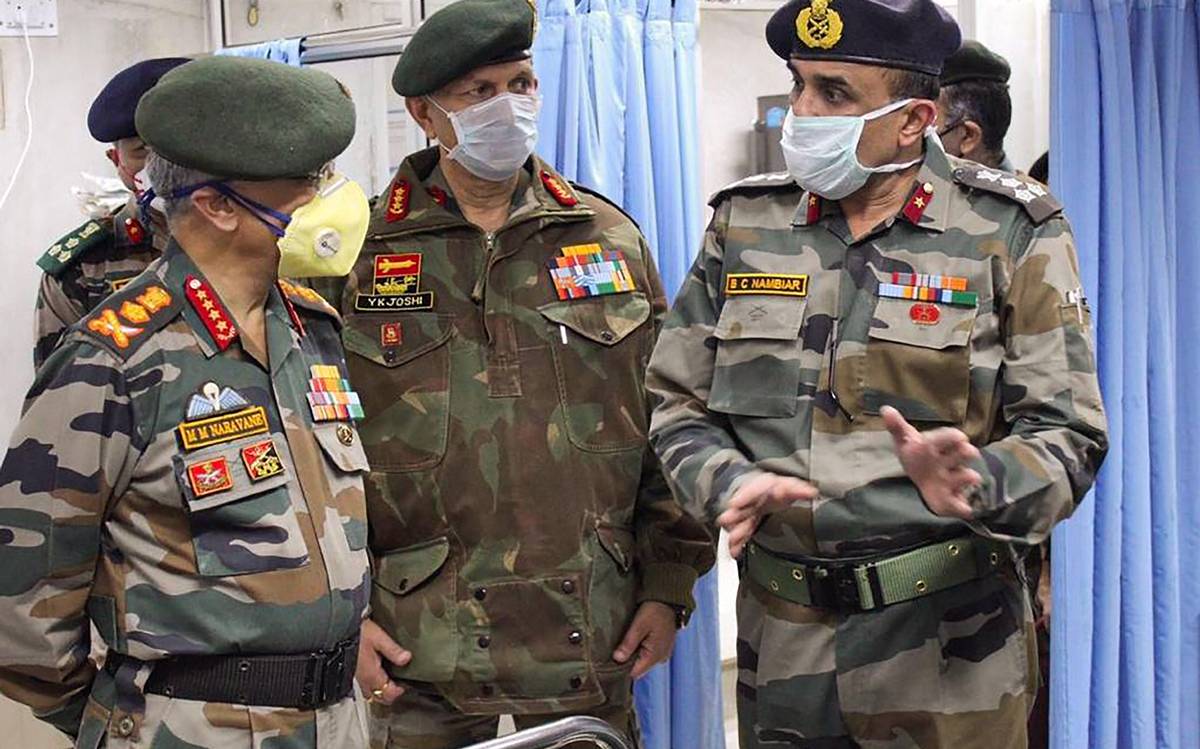 Indian Railways will run two military special trains from Bangalore for Jammu and Guwahati on April 17 and 18 respectively to meet the operation requirements of Northern and Eastern borders of the country amid the lockdown.
Since the passenger train operations is under suspension to fight COVID-19 pandemic, special permission has been granted to run these two trains for army movement.
While Bangalore-Belgaum-Secunderabad-Ambala-Jammu will leave on Friday the Bangalore-Belgaum-Secunderabad-Goplapur-Howrah-New Jalpaiguri will depart on Saturday.
Both the trains will have 24 coaches each alongwith a pantry car and start the journey from Banglaore at 10 AM.
According to sources, more than 1000 Armymen and officers are likley to travel from Banglaore to their postings in various parts of the country.
These Defence personnel have undergone mandatory quarantine period or have been found medically fit to travel and rejoin their duties.
All these non-AC coaches are being sanitised properly and the travellers are expected to abide the social distancing norms, sources added.
Special trains are also operated during the election time for the movement of para-military forces across the country.
With the extension of lockdown upto May 3, the passenger service has also been cancelled to prevent the spread of infection.
However, the freight service is continuing to facilitate transportation of essential goods to all over the country.
Northern railway in association with other Zonal Railways has also decided to extend the run of Parcel Cargo Express trains upto May to ensure the supply essential items.
Presently these parcel trains are being operated on 65 routes. Transportation of items like medical supplies, medical equipment, food, in small parcel sizes are very crucial during the lockdown in the wake of COVID-19 pandemic.
Meanwhile, railways has upscaled manufacturing of personal protective equipment (PPE) to fight the contagion. Aiding health fraternity, railways will produce 30,000 PPE coveralls in April and one lakh in May.
Besides transporting essential goods, railways is also providing free meals prepared at IRCTC base kitchens at various places.