Reliance Jio 4G, 5G Networks Have No Chinese Parts: Ambani To Trump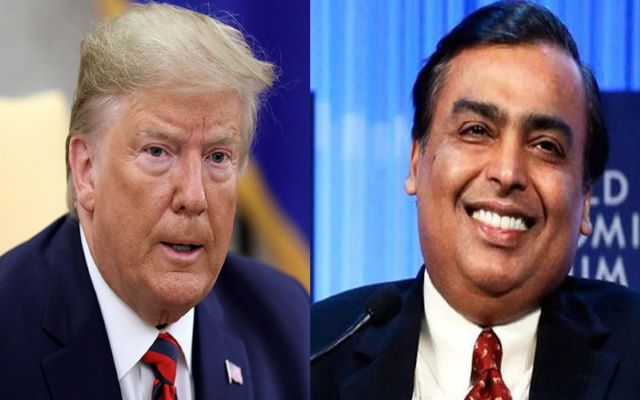 Reliance Jio would not have a single Chinese network part in its upcoming 5G network, Reliance Industries Chairman Mukesh Ambani told US President Donald Trump during his maiden trip to India, recently.
Reliance Jio was the only network in the world that didn't use single Chinese equipment, Ambani told Trump during his interaction with CEOs here on Tuesday, the transcript of which was released by the White House on Thursday.
Jio has South Korean company Samsung as a networking partner for both 4G and 5G networks.
When Trump asked, "You're doing 4G. Are you going to do 5G too?," Ambani said, "We're going to do 5G. We"re the only network in the world that doesn't have a single Chinese component."
The Trump administration has been persuading India to keep China"s Huawei out of India"s 5G deployments. But the Indian government has allowed Huawei and ZTE to participate in 5G trials.
But allowing Huawei to participate in the commercial deployments of 5G will be another decision.
Indian telcos, like Airtel and Vodafone Idea, have been working with Huawei in their current networks, while ZTE works with state-run BSNL.