Surging Demand For Special AC Trains On Dynamic Fare Amid Lockdown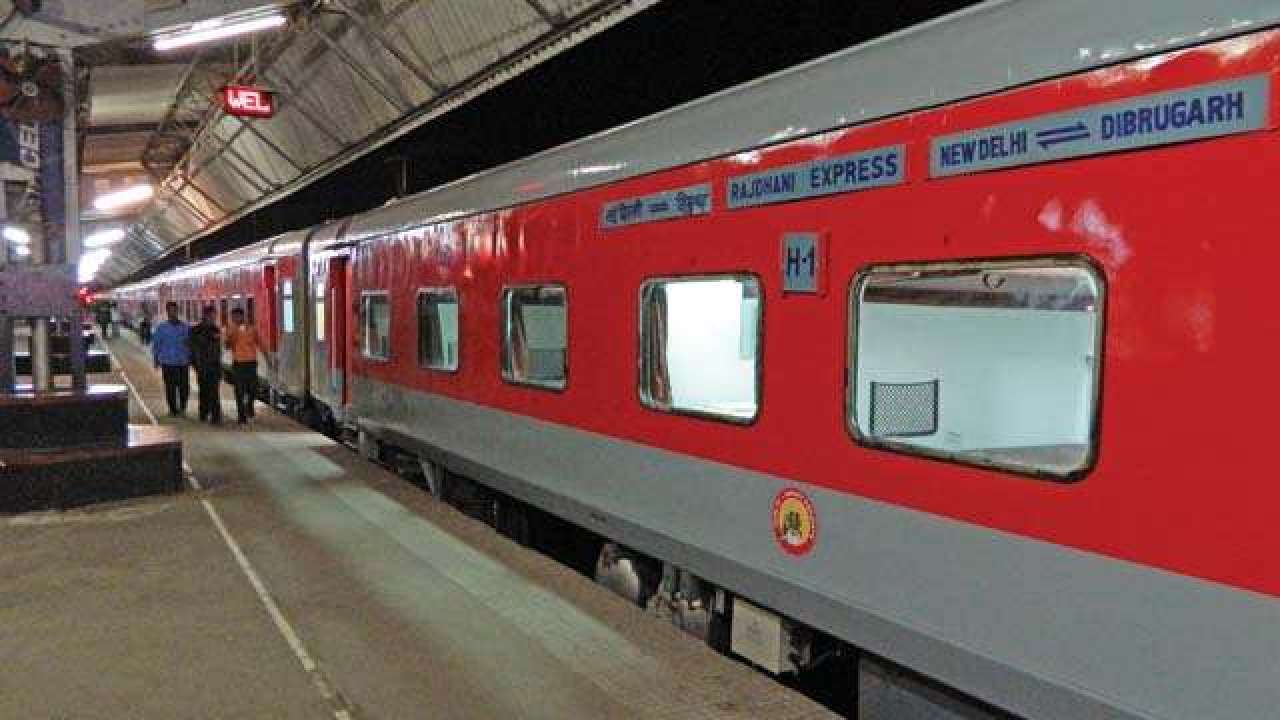 Within hours of opening of bookings, nearly 60,000 passengers booked their tickets on dynamic fare system as Indian Railways allowed Rajdhani type service for 15 destinations to rev up the economic activity in a graded manner.
With the iron wheel moving for a limited operation after nearly 50 days of shutdown, the "lifeline" of the country seems to be on course for a full-fledged run to cater to the increasing number of passengers.
The booking for Special trains started on IRCTC ticketing site at 6 PM on May 11 and after 90 minutes 18,000 tickets were booked online.
Besides, 513 Shramik Specials were operational till now since May 1 carrying nearly 6 lakh stranded migrants to various cities across the nation. These Shramik Special trains have ferried migrants to cities like Tiruchchirappalli, Titlagarh, Barauni, Khandwa, Jagannathpur, Khurda Road, Prayagraj, Chhapra, Balia, Gaya, Purnia, Varanasi, Darbhanga, Gorakhpur, Lucknow, Jaunpur, Hatia, Basti, Katihar, Danapur, Muzzaffarpur, Saharsa etc.
However, with the growing demand for more passenger service, both Shramik and Rajdhani like Special trains are to be booked to full capacity.
Earlier, Shramik trains were booked to 70 per cent of it capacity leaving 30 per cent seats to facilitate adequate space among passengers as per social distancing norms.
According to railways, now people are quite aware of the dangers of the coronavirus and they would take all precaution like hand sanitiser and facial mask required in the journey.
While the Shramik trains have catering facilities, Special trains service do not have catering and bedroll provision unlike Rajdhani. However, IRCTC shall make provision for limited eatables and packaged drinking water on payment basis, passengers will be required to carry their own blankets and food for the journey.
All categories of concessions are also not valid on Special trains barring a few like freedom fighters, present and former parliamentarians and patients.
It is expected that railways will increase the passenger service gradually by launching more and more mail and express trains. There are also possibilities of restarting local and suburban train service depending upon the situation.
"But everything depends on the situation as many cities are still in containment zones. Then the state government has also a role to play in opening up the road traffic to facilitate movement," said a senior railway official.
Though Railways had suspended the general paseenger service till May 17 while allowing full refund of tickets booked till then, normal booking of tickets have not allowed yet.
The future course of action depends the COVID-19 pandemic and a decision has to be taken whether ticket booking would be allowed after May 17 or not, said the official.
Zonal Railways have been instructed to ensure that there are separate entry and exit gates at Railway stations to the extent feasible so that there is no face to face movement of passengers.
Zonal railways will be guided by standard social distancing guidelines on stations and trains and observe the safety, security and hygiene protocols.