Time-Tabled Parcel Train Service To Ensure Unhindered Supply Of Essential Items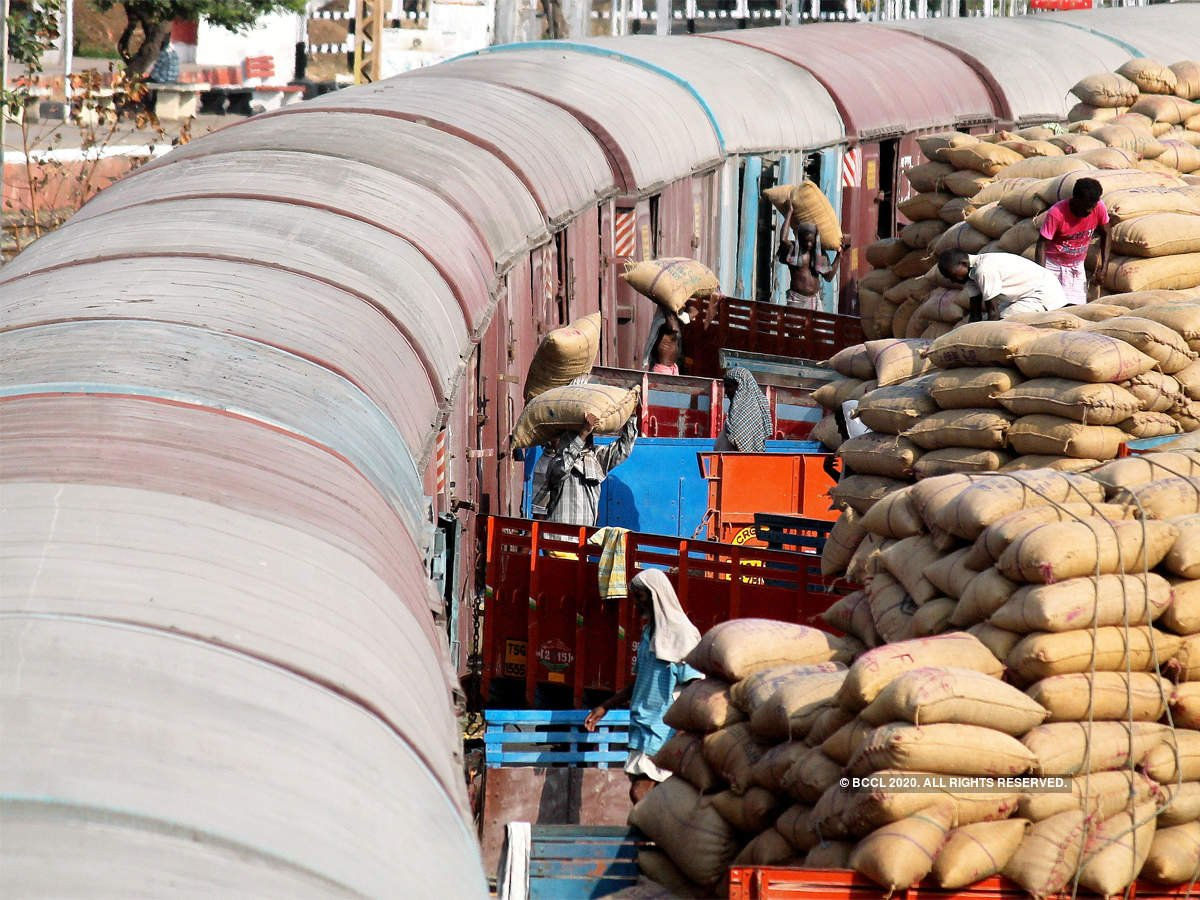 Making all-out efforts to boost the transportation of essential goods all over the country, Indian Railways has launched 109 Time-tabled parcel trains over 58 routes, a first in the rail sector for such large number of scheduled parcel service, to ensure unhindered availability for industry, agriculture and common people amid the COVID-19 contagion.
There will be Milk Specials from Palanpur (Gujarat) to Palwal (near Delhi), and from Renigunta (AP) to Delhi while milk products from Kankariya (Gujarat) to Kanpur (UP) and Sankrail (near Kolkata) and food products from Moga (Punjab) to Changsari (Assam) to cater to the demand in the lockdown period.
Besides, fighting the pandemic, the public transporter is supplementing the government's health care efforts by deploying a large number of doctors, paramedics and making about 5000 beds available in 17 dedicated railway hospitals across the country.
As of now, 5194 confirmed cases and 149 deaths have been reported. 402 persons have been cured/discharged after recovery.
Time-tabled parcel trains are planned as per the demand of the customers to connect vital places of the country including Delhi, Mumbai, Kolkata, Chennai, Hyderabad, and Bengaluru. In addition, proper connectivity has also been ensured to Guwahati, to ensure supplies in the North-eastern region of the country.
Other important cities connected via these trains are Bhopal, Allahabad, Dehradun, Varanasi, Ahmedabad, Vadodara, Ranchi, Gorakhpur, Thiruvananthapuram, Salem, Warangal, Vijayawada, Vishakhapatnam, Rourkela, Bilaspur, Bhusawal, Tatanagar, Jaipur, Jhansi, Agra, Nasik, Nagpur, Akola, Jalgaon, Surat, Pune, Raipur, Patna, Asansol, Kanpur, Jaipur, Bikaner, Ajmer, Gwalior, Mathura, Nellore, Jabalpur, etc.
There will be more than 5000 doctors and 35,00 paramedic staff ready to meet the crying need of the prevailing situation, said a senior official in railways' health department involved in monitoring medicare facilities.
Railways have a chain of 586 Health Units, 45 Sub Divisional Hospitals, 56 Divisional Hospitals, 8 Production Units Hospitals, and 16 Zonal Hospitals spread all over the country. A significant portion of these facilities will now be dedicated to combating the coronavirus.
In a new initiative, Railway Health Services have been made available to all Central Government Employees across the country now. The services include Primary, Secondary, and tertiary care in certain specialties.
In a war footing scale, Railways is converting 5000 train coaches to serve as quarantine/isolation facilities for 80,000 beds for treating COVID-19 infection with the conversion of 3250 coaches has already been completed.
Railways has already started in-house production of Personal Protective Equipment (PPE) to produce around 1000 PPEs per day which may be upscaled further.
Availability of sufficient number of PPE, ventilators would be critical in fight against the pandemic.