3,543 Shramik Special Trains Chug Along Amid Operational Hiccups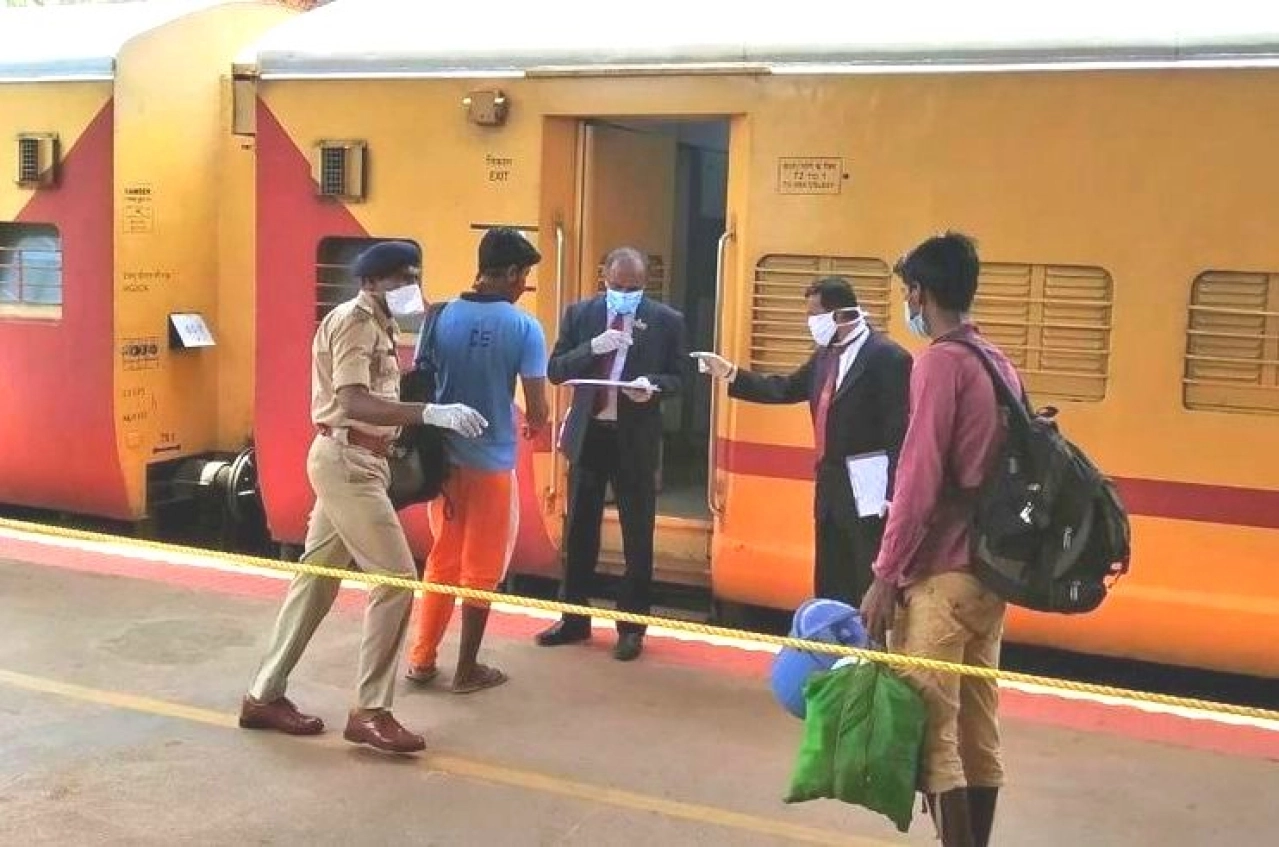 Going ahead with its mandate to evacuate maximum stranded passengers, Indian Railways has run 3,543 Shramik Special trains till Wednesday morning across the country despite confronting operational issues.
The missing link in proper coordination, planning and route map of Shramik Specials has come to the fore creating operational problems in running the much sought after train service during the lockdown.
However, unperturbed by the happenings such as deaths on board, lack of cooperation from certain states, congestion and diversion, the state-run transporter has ferried about 48 lakhs passengers to their home states on Shramik Special trains in 26 days, a record achievement in the time of corona pandemic.
According to railways, 78 lakh free meals and more than 1.10 crore water bottles have been distributed to travelling migrants onboard though there are several complaints of catering mismanagement resulting in lack of food and water in the sweltering heat.
The Public transporter operationalised 255 Shramik Specials on Wednesday alone.
In addition to Shramik specials, Railways is also running 15 pairs of Rajdhani type AC special trains connecting New Delhi from May 12 and planning to start 200 more timetabled trains from June.
The operation of 200 more trains from June is expected to ease the rush to some extent as the airlines have also resumed operation now.
Apart from migrant workers, pilgrims, tourists, students and other persons stranded at different places by special trains are also boarding Shramik Special trains form May Day.
These 3,543 trains were originated from various states. The top five states/UTs from where maximum trains originated are Gujarat (946 Trains), Maharashtra (677 Trains), Punjab (377Trains), Uttar Pradesh (243 Trains) and Bihar (215 Trains).
The Shramik Special trains were terminated in various States across the country. The top five states where maximum trains terminated are Uttar Pradesh (1392 Trains), Bihar (1123 Trains), Jharkhand (156 Trains), Madhya Pradesh (119 Trains), Odisha (123 Trains).
Railways has reiterated that trains running on Wednesday are not facing any congestion.