Isolation Coaches Prepared By Indian Railways Deployed At Delhi's Shakur Basti Station For Suspected Corona Patients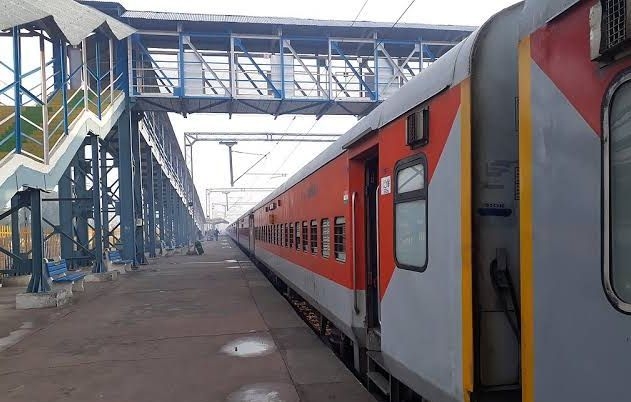 In a first-ever deployment of isolation coaches in the country, a full-fledged COVID care centre train with 160 beds made by the Railways moved to Shakurbasti station here to cater to the suspected corona cases in the area.
With its deployment, the non-AC coaches converted into isolation wards about two months ago finally becoming opeational for the purpose it was made amid the increasing number of infection cases in the capital.
The first Covid Care Center Isolation rake has been stationed at Shakurbasti on Sunday at the request of Delhi government in the capital, according to Northern Zone.
In a letter to Delhi government's Special Secretary on May 31, railways has stated "One Covid coaches rake having 10 isolation coaches to opertae 160 bedded Covid Coaches Centre along with one AC coach for staff has been placed washing line complex at coaching depot at Shakurbasti."
Earlier, the government had earmarked 215 railway stations for the deployment of the isolation coaches to be used as 'Covid Care Centres' for suspected or confirmed patients categorised as mild or very mild cases. Shakurbasti is one of those 215 stations.
Though the Railways had converted total 5321 coaches into isolation wards keeping in view of the surge in coronavirus, these coaches were lying idle with no state coming forward to opt for it.
Since the isolation coaches were lying idle, the railways earlier decided to reconvert some of these coaches into regular non-Ac compartments for Shramik Special trains.
With increasing demand for more and more trains, Railways reconverted almost 50 per cent of isolation coaches into normal ones for regular train operation.
Northern Railway also reconverted about 100 isolation wards into regular non-AC coaches for Shramik Specials.
However, now with Delhi government opting for these isolation coaches, Shakurbasti station becomes first in the rail network to provide COVID hopsital on wheels facility.
These coaches have been equipped and made ready as per approved COVID coaches protocol. Railways shall provide water, electricity, oxygen cylinder, proper signages and security arrangements for the COVID coaches during their operation at Shakurbasti washing line.
However, arrangement of necesasary for men and material for the all onboard management activities for patients and other works of housekeeping, laundry, biomedical waste on these COVID coaches shall be done by Delhi government, the Delhi Division communicated to the city government.
A joint inspection of isolation coaches with Delhi government officials is being undertaken at Shakurbasti station, said a senior railway official.
Though there was a plan of converting as many as 20,000 coaches into isolation wards to provide the facility as 'hospital on wheels' at distant places, now it seems there is a change of plan and only about 2,000 isolation coaches are to be kept for Covid-19 patients and rest to be utilised to cater to the increasing demand for more non-AC trains.