Nearly One Crore Passengers Await Train Operation Decision After May 3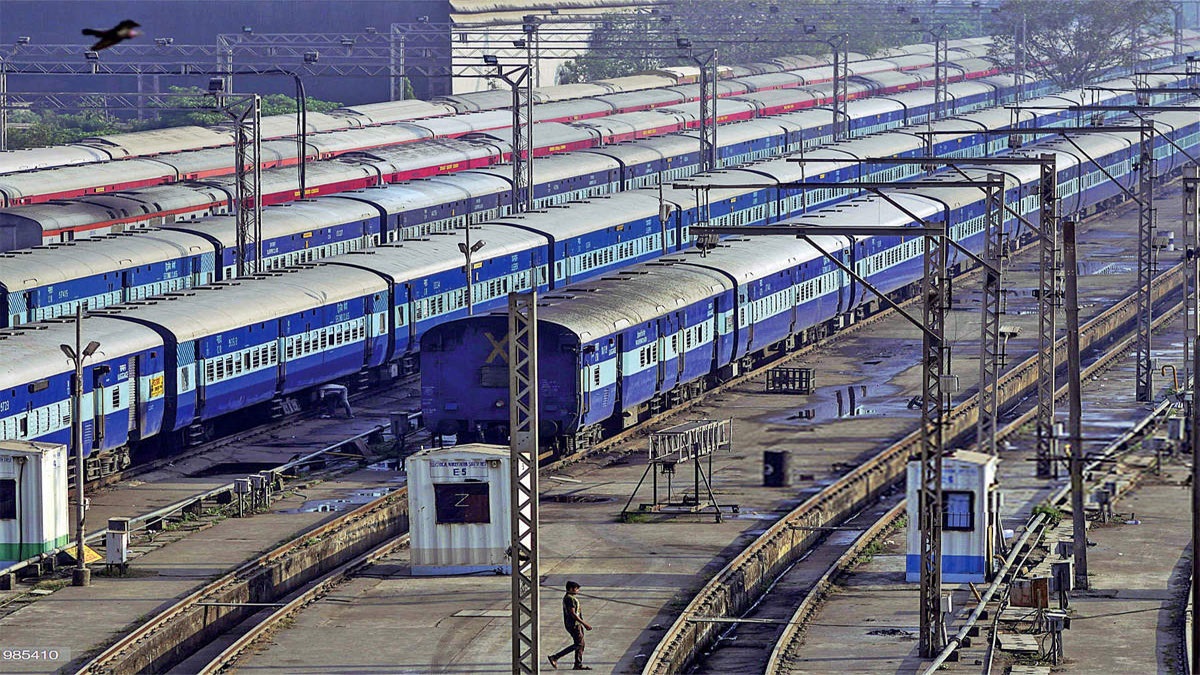 With the COVID-19 curve trajectory demanding a befitting containment response, nearly one crore passengers which have booked train tickets till August 12 are awaiting anxiously the government's decision on resuming passenger service after May 3, the last day of the second lockdown.
The lockdown continuation is a necessary to avert the serious crisis posed by a lump of genetic material enclosed in a coat of protein and fat called novel coronavirus spreading with speed across the globe.
The passenger-carrying train operation was earlier cancelled from March 22 to April 14 and then extended upto May 3 due to the coronavirus scare.
Now though ticket booking has been completely suspended, there are about 45 lakh tickets booked beyond May 3 upto August 12, 2020 as advance booking system allows one to book tickets before 120 days in Indian Railways.
Since it is the lean season, the demand for advance ticket booking is very low as compared to rush period like Holi, Diwali, Christmas and Chhat festival months.
So even if one ticket has two to three passengers then there are more than 90 lakh passengers booked their train journey in advance before the Railways suspended bookings for indefinite period.
Till now the national transporter has given Rs 2056 cr as refund to passengers in March and April for cancellation of train service.
While the refund amount was Rs 1420 cr in March, for April 14-May 3 period the outgo was Rs 636 cr.
"If the decision was taken for further cancellation of service then again full refund would be made to passengers. But it depends on how many days the service would remain suspended," said a senior railway official.
There are expectations that the governmenet would allow limited train operation in a graded response to the crisis.
Prime Minister Narendra Modi is slated to meet Chief Ministers on May 27 to discuss the crisis threadbare and a decision is likely to be taken after that meeting.
While some states are keen to bring back their migrant workers, there are issues of transporting employees to shut down plants to restart again.
Whatever be the decision, it is unlikley that a full-fledged train operation to resume after May 3 and most probably a partial lifting of lockdown would enable limited operation only.
There is an increase of 1429 new cases since Friday with a total of 24,506 people have been confirmed positive for COVID-19.
With the rising temperature and humidity in atmosphere giving hope that coronavirus could tail off in the summer as tese are generally less favourable to the infection.